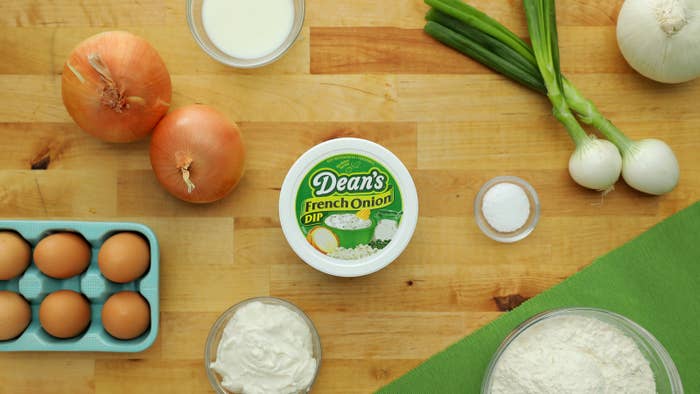 Serves 6
INGREDIENTS:
2 large yellow or white onions
2 cups flour
2 teaspoons salt
¾ cup Dean's® French Onion Dip
¼ cup milk
1 egg
PREPARATION
1. Combine flour and salt, then set aside.
2. Mix dip, milk, and egg.
3. Thinly slice onions, dredge in flour, then egg/dip mixture, and then flour again.
4. Heat about 1½-inch vegetable oil in saucepan until about 340°F. Fry rings until golden brown, frying in batches until all are done. Drain on paper towels.
5. Serve with Dean's® French Onion Dip on the side.