Twitter just released an update that kind of takes a page out of Snapchat's book: the QR code. Users now have access to a whole new tool that will streamline the whole following process.
The new feature can be found by doing the following:
IOS: Go to the "Settings" gear on your profile page. In the menu, tap on "QR Code"
Android: Launch the slide-out menu and tap "QR Code"
There it is: your very own QR Code framing your profile avatar, complete with the Twitter logo prominently affixed to the lower right hand corner.
(Pro-tip: If you tap on the button below to toggle "QR Scanner" and "My QR Code" commands, you can change the color of your code image to suit your mood, or if you want to match the aesthetic of your website/blog when embedding the code.)
Twitter's decision to take the idea from Snapchat could be seen as an unoriginal way to boost user engagement on their platform and a desperate attempt to keep up with the Joneses amid the negative press they've received lately regarding certain political issues and censorship.
Apart from the struggles the company has with that, they could potentially be helping businesses to create more targeted marketing strategies and materials for the outside world to generate leads. Instagram even borrowed its recent "Stories" feature from Snapchat. Imitation is the sincerest form of flattery, after all. Maybe we will soon be able to take selfies adorned with "bluebird" filters that will take over the popular "dog" selfies of today. Only time will tell.
Useful Tool Or Just Another Gimmick?
Now, one might ask how this could prove useful. If you are a personal brand, representing your business at a conference, or even in a social setting, it's as easy as exchanging a business card. You meet someone at an event, whip out your phones, scan each other's codes and presto! A mutual following is born.
QR codes in the context of marketing and social media are nothing new. There have been sites for years that helped in the generation of codes for websites, Facebook pages, you name it. Now, it seems that the platforms themselves are creating a more intuitive way for users to engage offline, while building a network online.
More Change
Another change recently that's worth noting is the implementation of muted words and hashtags in notifications. Twitter has been combatting abuse on its platform for a considerable amount of time now, and this is just another step to fight off spammers and other unwanted elements while using Twitter. This isn't the ultimate solution, as they were sure to mention this disclaimer:
Note: Muting words and hashtags only applies to your notifications. You will still see these Tweets in your timeline and via search. The muted words and hashtags are applied to replies and mentions, including all interactions on those replies and mentions: likes, Retweets, additional replies, and Quote Tweets.
For full instructions, visit the Twitter Support page here.
Replying To Tweets
Twitter is tinkering with a new reply system. Right now, if we want to reply to just the main account whose tweet mentioned other users, you have to delete the other handles manually: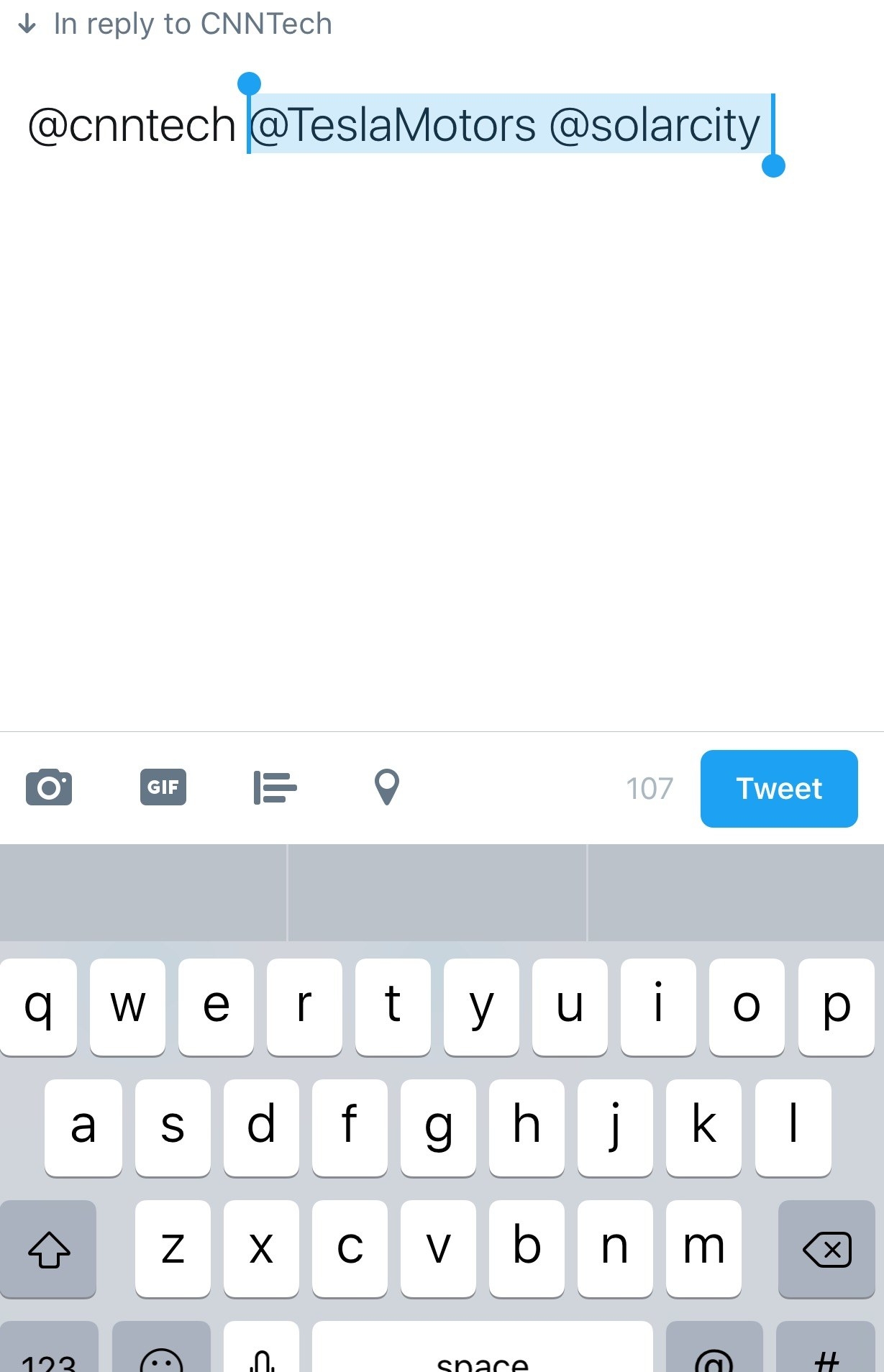 Soon, a more streamlined process will replace this arduous task. Instead of the old method of backspacing and then composing your reply or comment, you will be able to initiate the action of selecting the account(s) you'd like to address by checking or unchecking the account, like so:
1.) Tap the "Reply" arrow in the tweet as you normally do. Note that the accounts in the field are highlighted in blue. When you tap on that, it triggers a pop-up screen.
2.) Once the pop-up screen is in view, the accounts in the original tweet are listed. The top account is the user who composed the tweet, with the check mark greyed out, as it is the default. The secondary account(s) are green and can be tapped on or off, depending upon what action you'd like to take.
This will help make replying cleaner and will reduce the annoyance of being mentioned constantly in a conversation between one or more users on a tweet that you commented on once and left. It is a minor improvement, but makes for better and more direct communication.
For The 230K (And Growing)
The last, and least important, change is the shade of the almighty verified check badge. It's less of a sky blue and leaning more towards a cerulean, almost azure, blue. So, there's that.
Current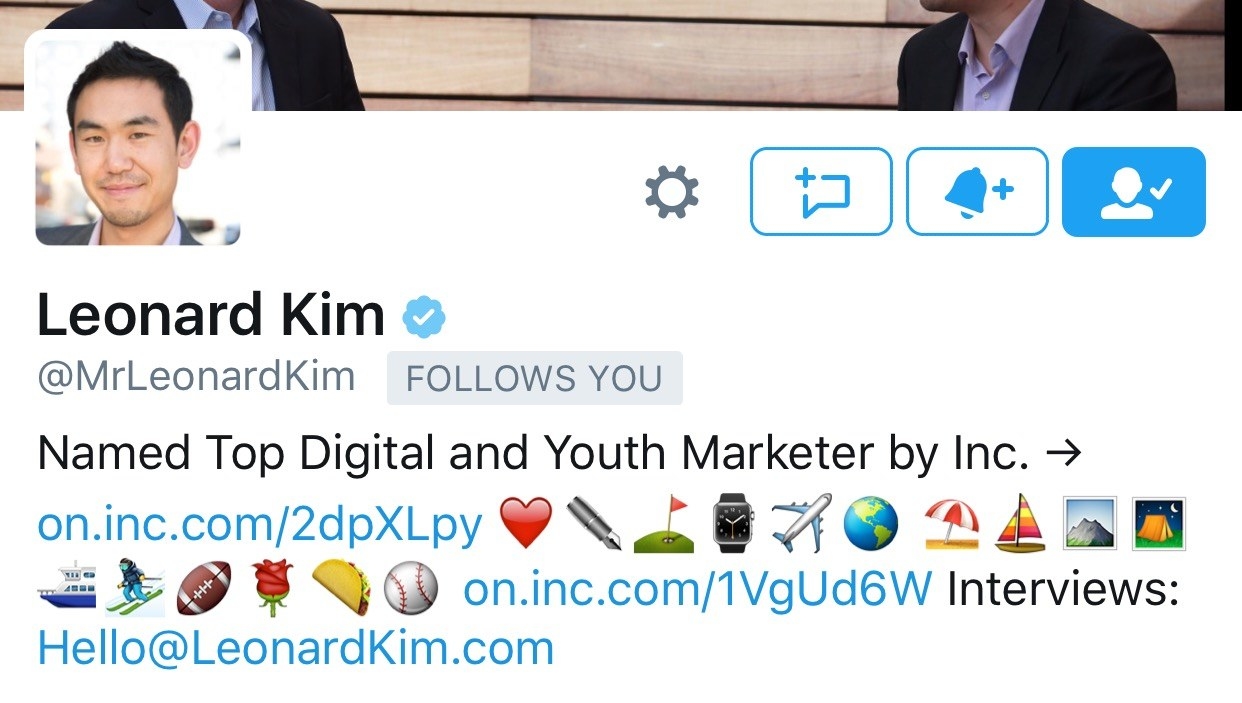 The Future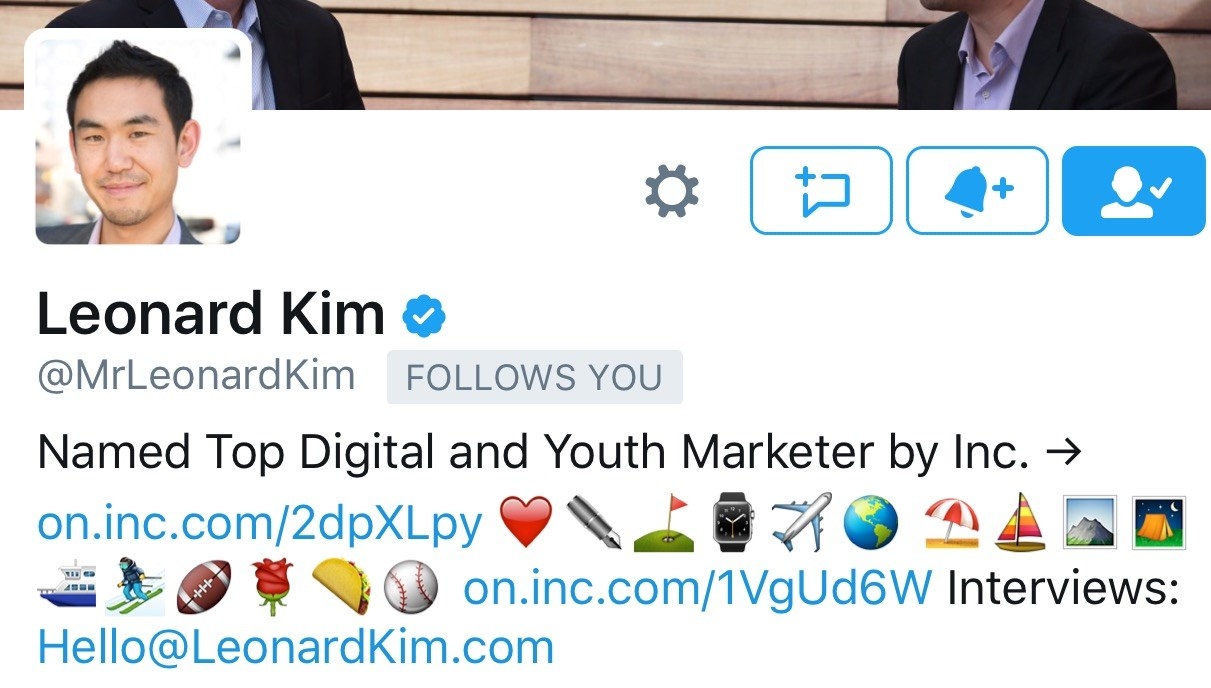 More updates will surely be around the corner. Keep an eye out for more ways to engage and reports about new features on social media.