YUP! you read that right! RTR partnered up with Queer Eye's Jonathan Van Ness to give 100 one-year memberships with The Fairy Godmother Challenge.
The Fairy Godmother Challenge is a social media campaign which invites people to nominate someone who inspires, encourages, and motivates them.
The ~challenge~ is simple, all you have to do is:
1. Nominate a friend, family member, or loved one by posting a photo of them on Instagram.
2. Describe what makes them special in the caption.
3. Use the hashtag #FairyGodmothered.
4. Tag @RentTheRunway.
5. Follow @RentTheRunway.
And for every Fairy Godmother Challenge nomination, Rent the Runway will make a donation to Dress for Success.
To make things ever better, Jonathan Van Ness will serve as the official Fairy Godmother of the challenge and he'll be surprising one of the lucky winners.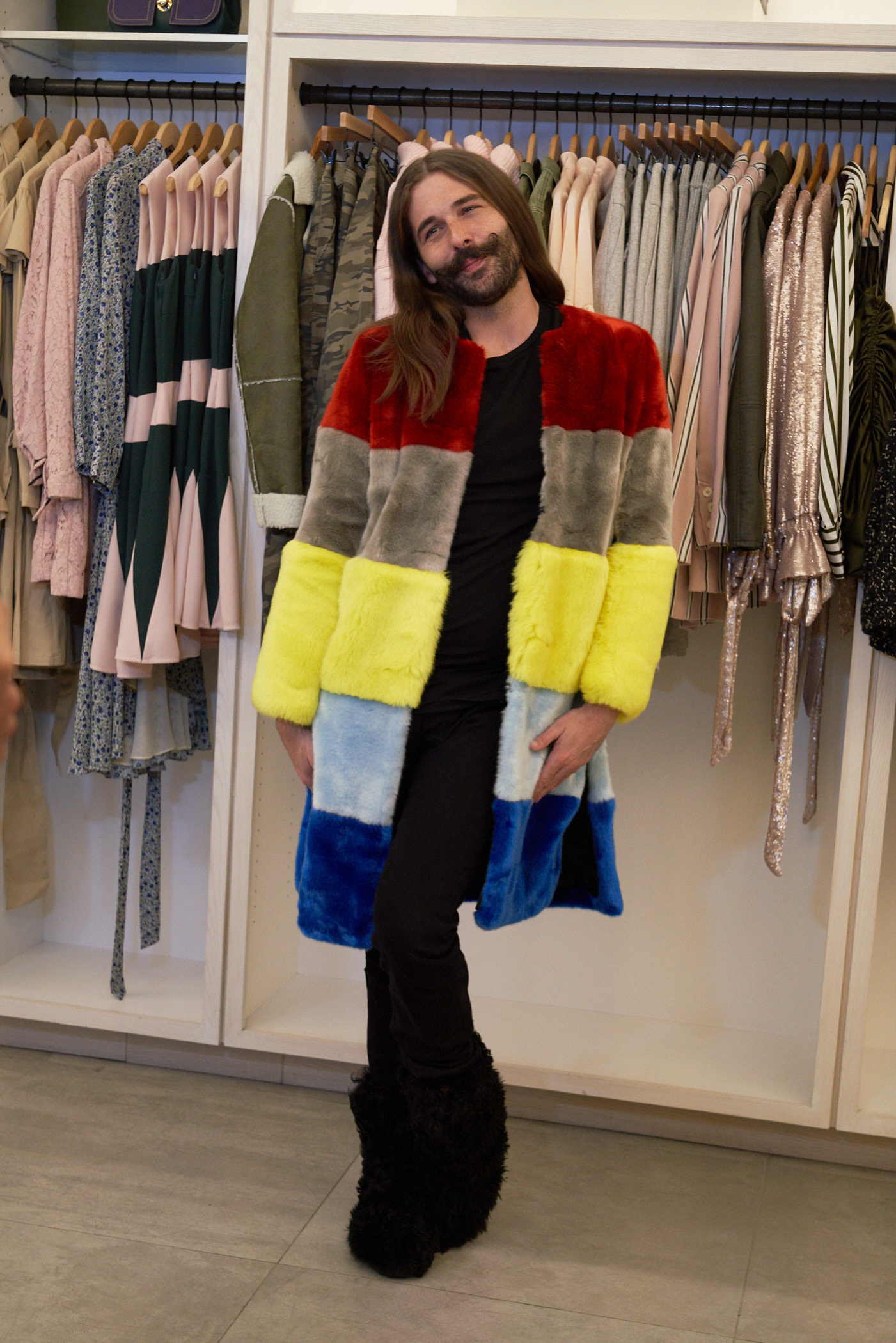 I case you don't know what RTR unlimited is, let me explain: The unlimited membership lets you choose and keep up to four designer items at a time on rotation.
You can keep them for as long as you want, and when you're done, you send them back and get to pick something new. It's sort of like the old school Netflix back when they mailed you DVDs.
You can even rent accessories like statement earrings and purses. I'm a huge fan.
They'll be taking submissions until December 20th, so hurry up and nominate that special person in your life. Winners will be announced at the end of January.