Rihanna has given us so much in 2017, that it's fair to argue she's made this year a bit more tolerable. One of those things, of course, is Fenty Beauty, an inclusive makeup line that lives up to the hype.
But it looks like RiRi isn't planning on slowing down. There is a possibility that we might get three more lipsticks before the year ends *fingers crossed.* She has been dropping hints on her Instagram, as well as Fenty Beauty's.
Here's what we're predicting: She'll introduce three new signature or limited edition lipsticks in navy, lilac, and pink.
The navy lipstick is almost a given. Fenty Beauty posted a picture of it on their Instagram story over the weekend.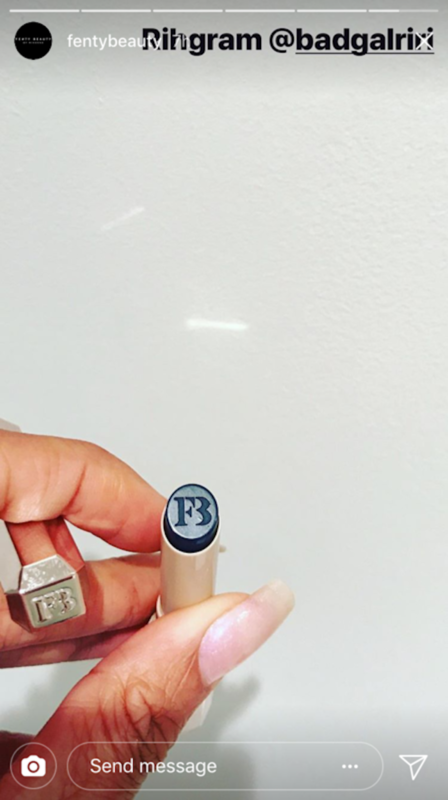 And Rih posted an OOTD pic wearing what we suspect is the same dark lipstick.
She also posted this selfie, wearing a cool lilac lip that matched her hoodie. The caption read: "Ya dig?" And everyone's like, "yah, we dig".
And last but not least, she posted this flawless picture wearing a pink shade, that based on her caption, will be named Candy Venom.
So keep your eyes peeled for an announcement, this might be Rihanna's gift to us all this holiday season.
UPDATE
I was right!!!! Fenty Beauty just announced they'll be dropping 14 new matte lipsticks on December 26th at 9AM EST.