The packaging has a festive red glitter look, and is pretty much the perfect Galentine's gift for your bestie.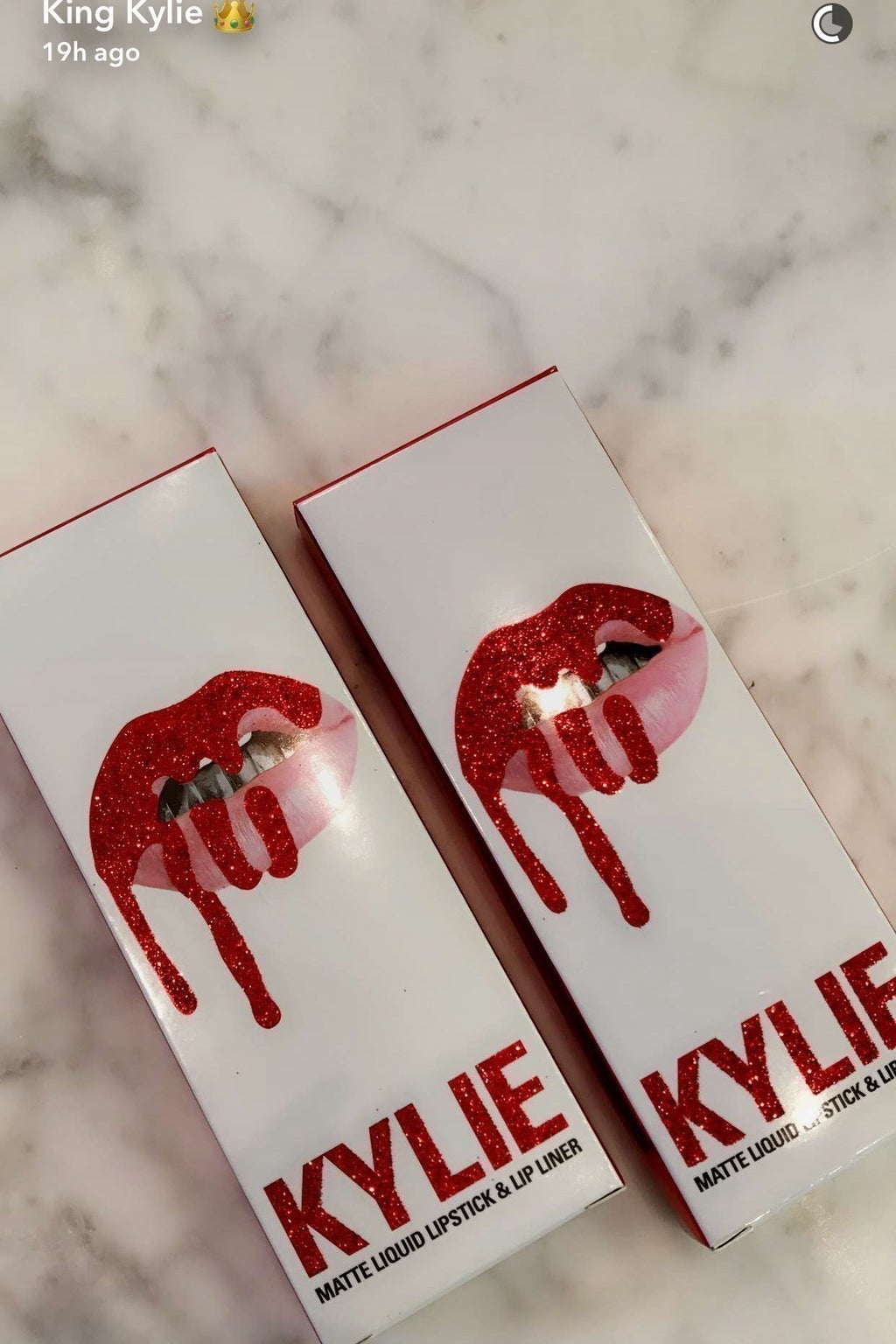 She's introducing three new matte lip shades: Apricot, Head Over Heels, and High Maintenance.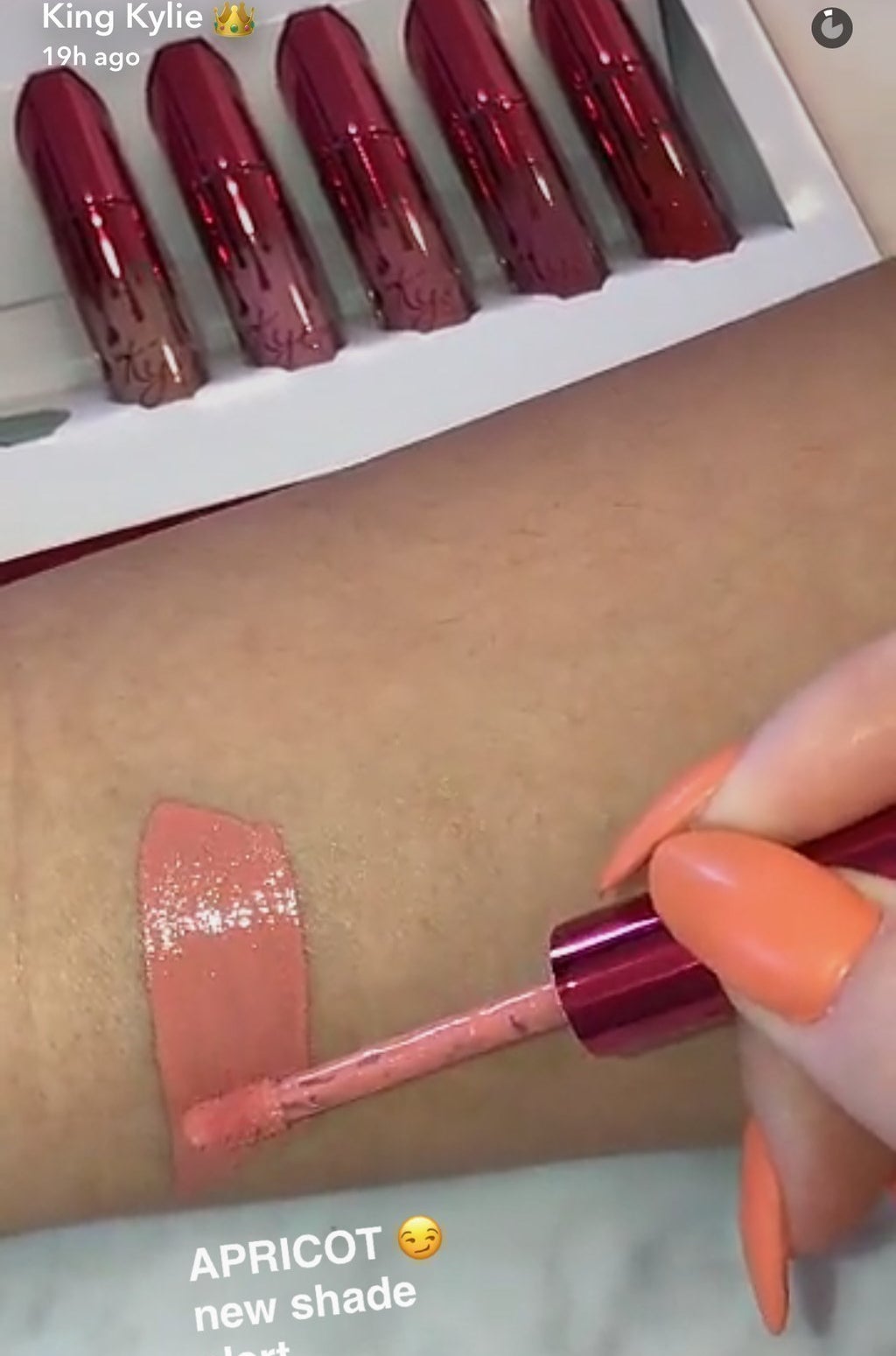 So there's a little bit of everything for everyone: a muted pink, a peachy nude, and a gold-flecked burgundy.
And two new kits (which include a matte liquid lipstick and lip liner): Valentine and Head Over Heels.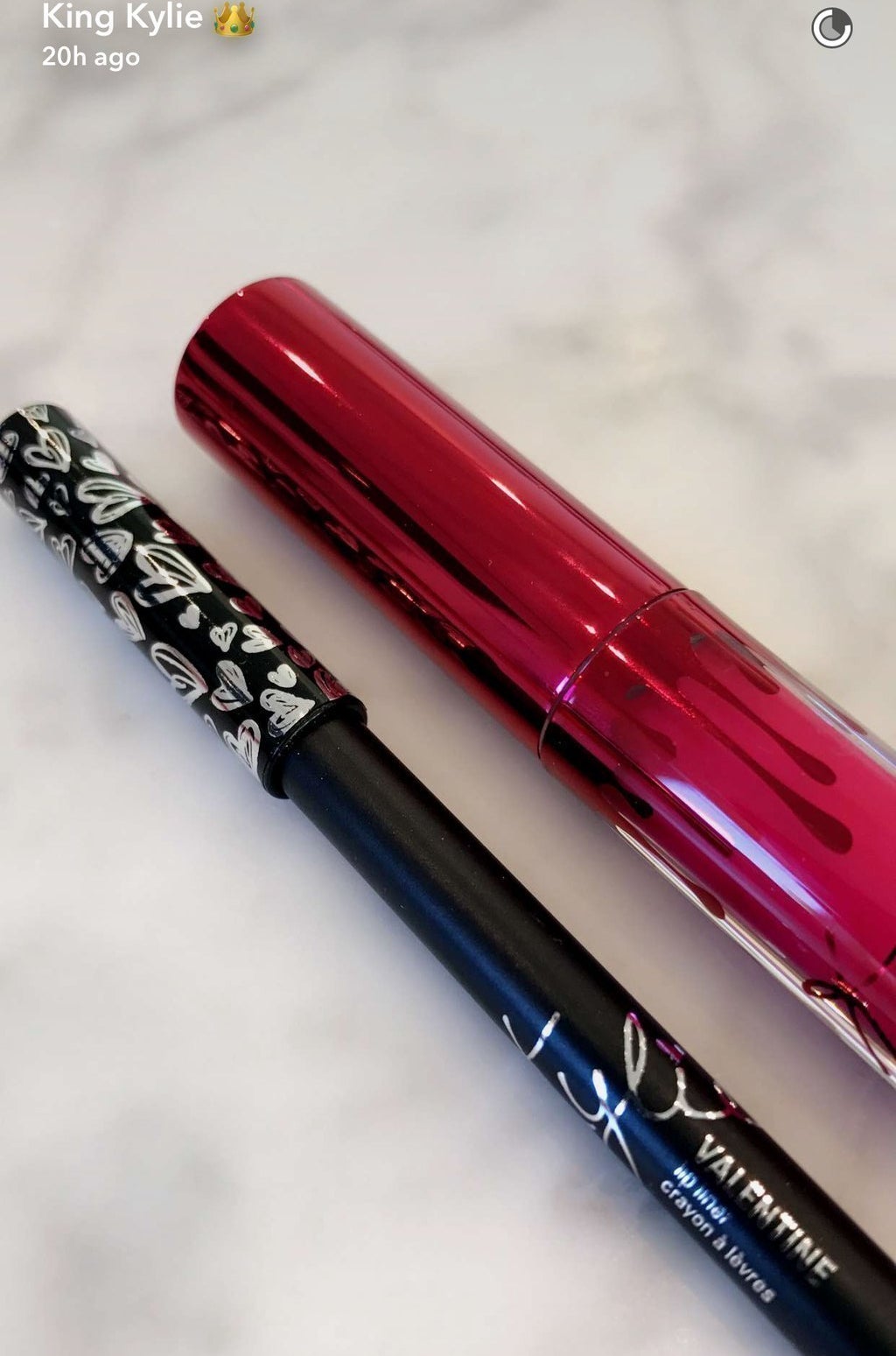 There will also be three mini makeup bundles available.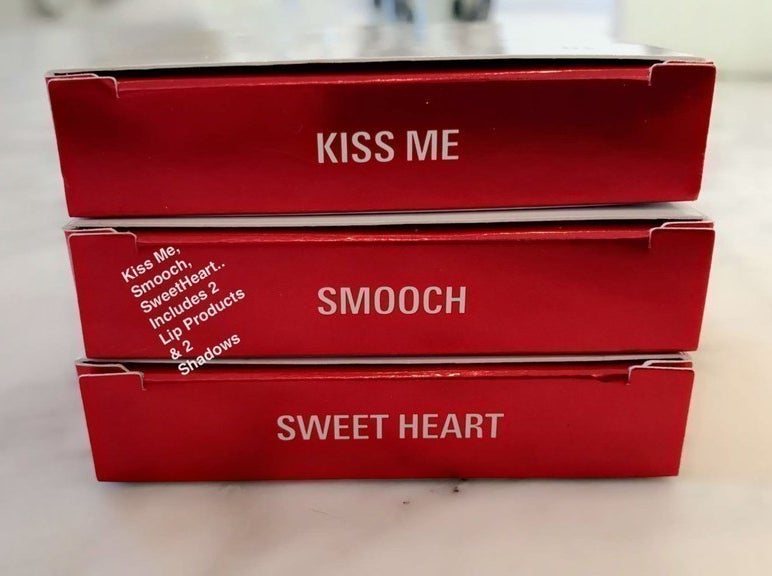 Each mini has two eyeshadow shades and two lipsticks.
This is what Kiss Me looks like: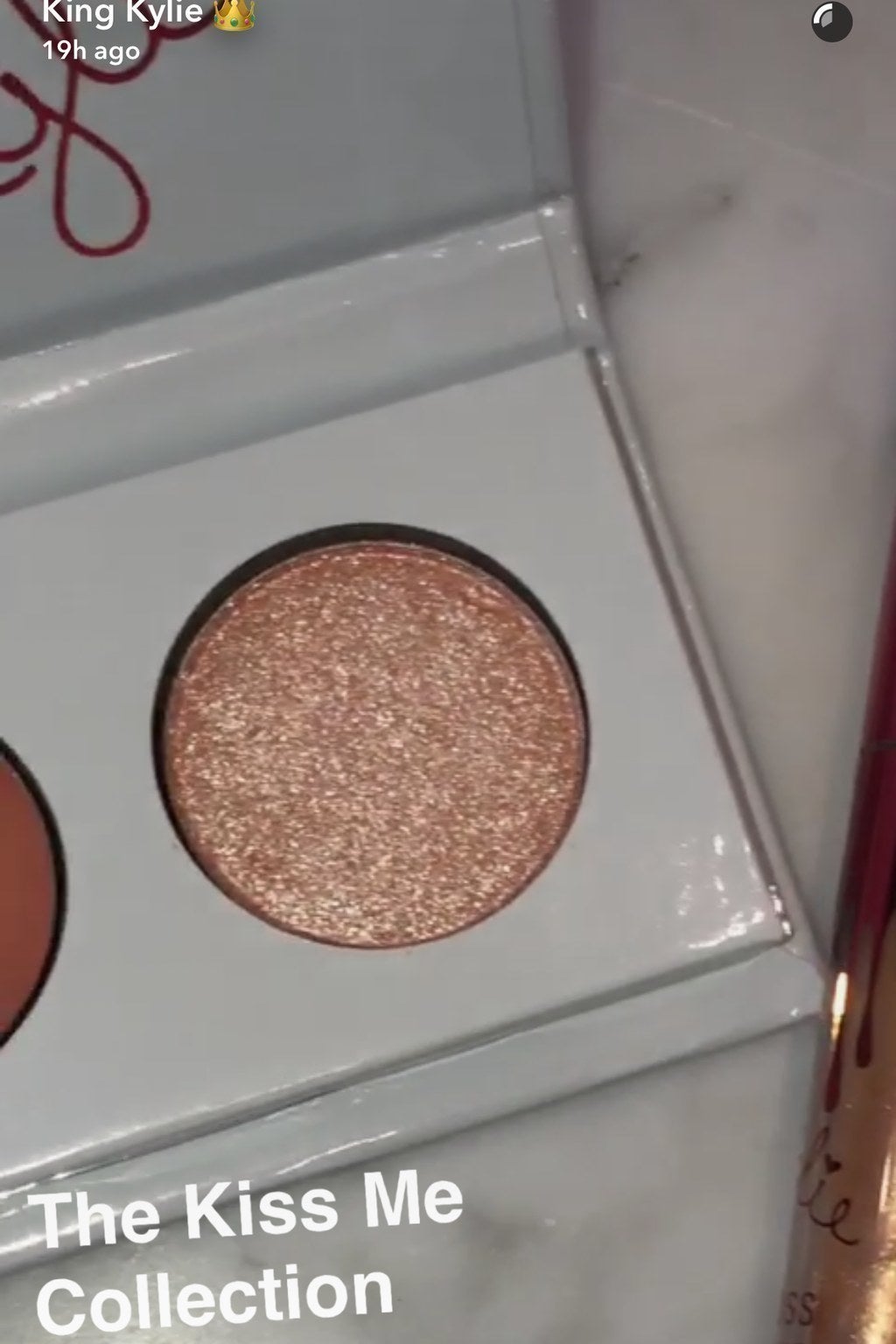 The Kiss Me collection is all about warm and shimmery neutrals. It comes with Dirty Peach and Poppin Gloss. As for the eyeshadows, it includes Sweet Thing and Main Squeeze.
This is what Sweetheart looks like: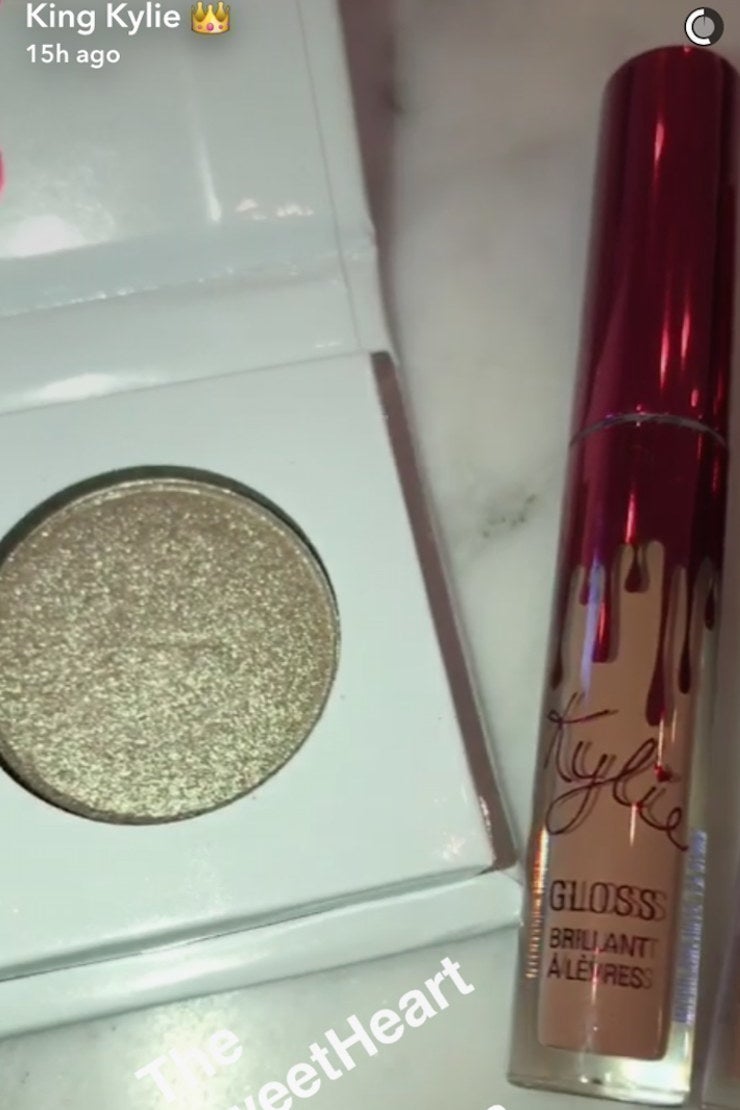 It includes some old favorites like Dolce Matte and Literally Gloss, paired with Baby and Love Letter eyeshadows.
And this is what Smooch looks like: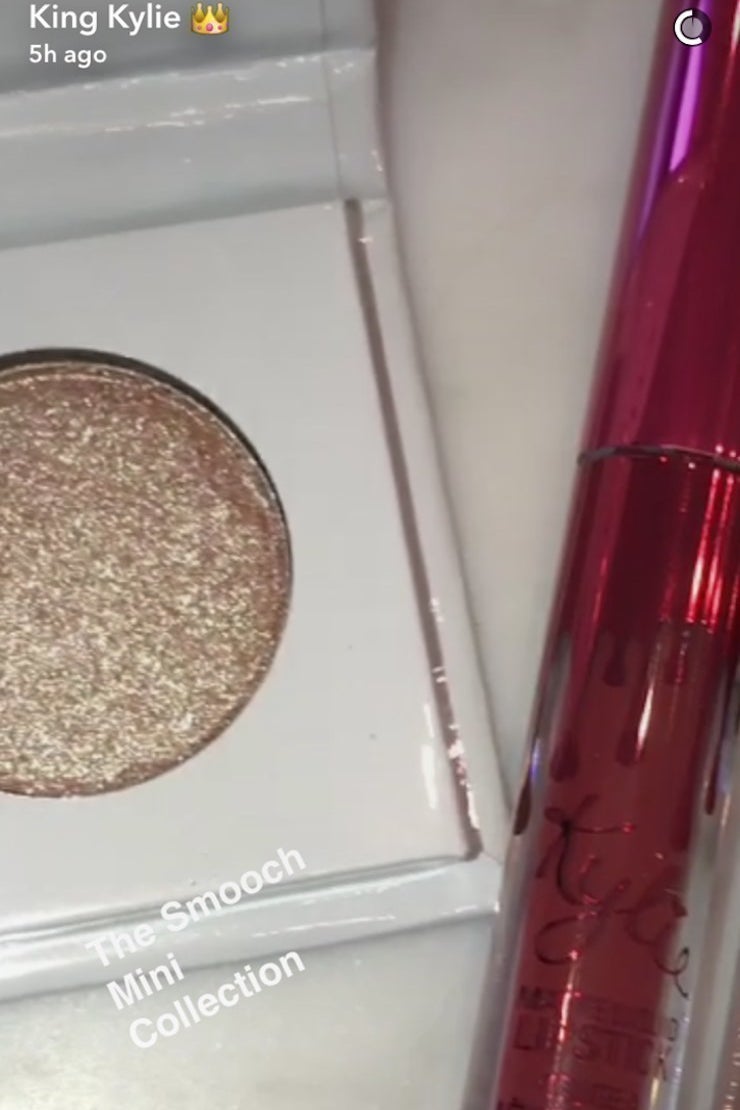 This one is a bit vampier. It comes with Gorge and Damn Gina Gloss from the Koko Kollection, along with Poison Berry and In Love eyeshadows.
She also gave us a sneak peek at Kylie's Diary, an impressive AF eyeshadow and blush palette.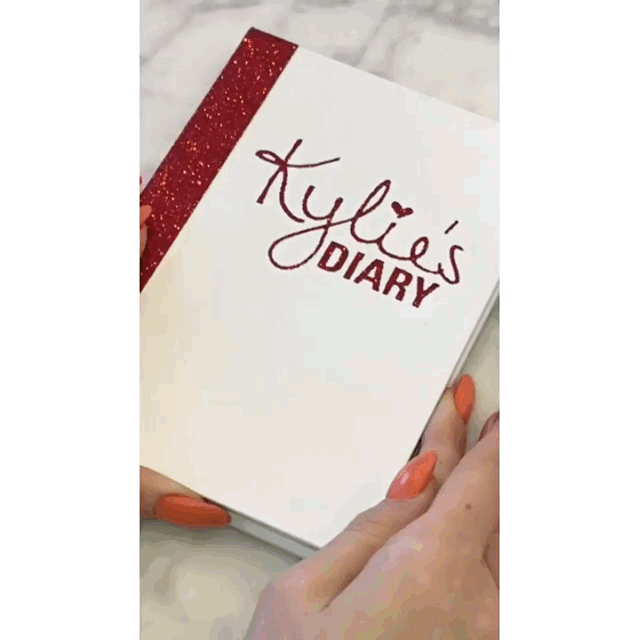 Yes, this is Kylie dipping her toes into blushes for the first time. The palette, which opens like a Burn Book full of KJ's beauty ~secrets~, comes with nine eyeshadow shades: Bae, Heart Breaker, Make Me Blush, Sweet Like Candy, Love Potion, Be Mine, Heart Eyes, Romance, and Loves Me Not. The two blushes are called First Date and Virginity.
If you like what you see, mark your calendars and get ready to spend $$$.