Bad Bunny is a Puerto Rican trap and reggaeton star, he's responsible for the best verse in Cardi B's "I Like It" (don't @ me), and he's a proud supporter of women's body hair.
He's also known for his fresh sense of style. Besides effortlessly slaying vivid colors and bold prints, he's known to rock nail polish — and sometimes even nail art.
But he ran into an infuriating problem when he was in need of a polish change during his European tour. He went to a salon in Oviedo, Spain, where they refused to give him a manicure because he's a man. Naturally, he used his social media channels to call them out.
In a recently-deleted Instagram post and tweet, Bad Bunny said he went to this "shitty salon" to get a manicure but they said no because he's a man. "For real, I don't know what to think, but this is very, very unfortunate haha what year are we in? In fucking 1960? What is this? You tell me," Bunny told his followers.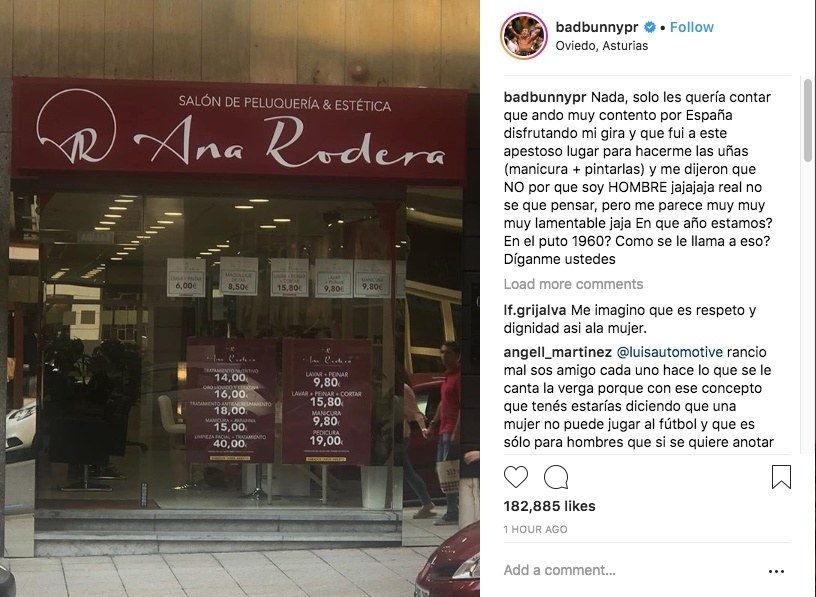 Though many of his followers praised him for speaking out, there was ~ drama ~ in the comments section. One of his followers said it wasn't fair for him to "fuck up the nail salon's business just because they have rules." Bunny responded by questions what these rules were, and by saying that his nails are made of the same thing a woman's nails are.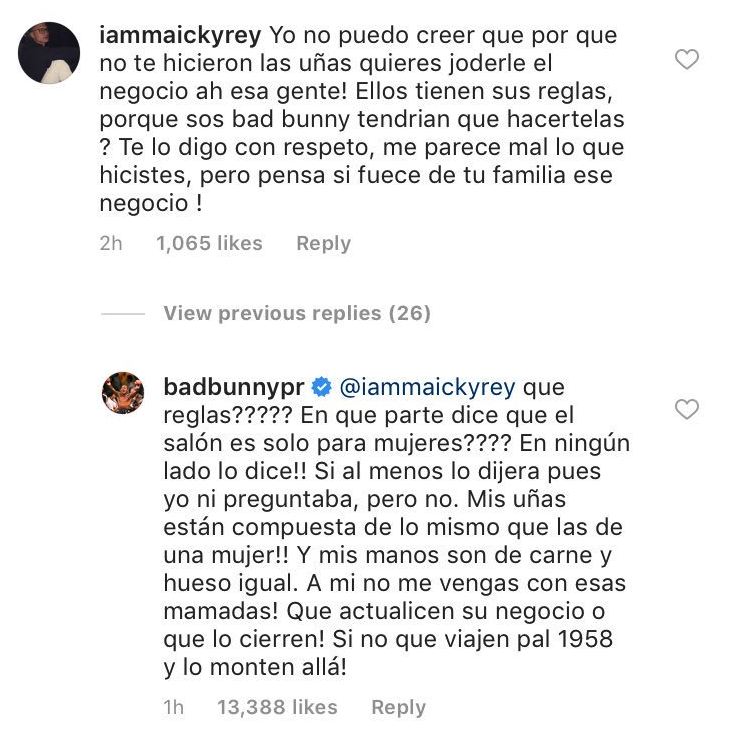 Though he's got some things he needs to work on (like how to respectfully answer when they ask him about his sexuality), he has a point about the refusal of service!
What do you think? Let us know in the comments!