Which Person Are You At The Towers 1 904 Pregame?
The camera's on you. You know you look good, but you can't make it look like you're trying too hard. So you put on your best stank face, and impress everyone with your hand choreography. You know you're the best, you just don't have to show it on your face.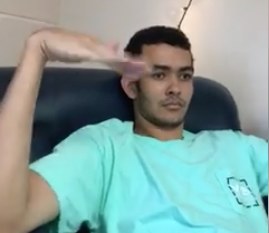 You're j chillin, but you have to show the world that you know every lyric to Kendrick's new album. So you just casually jam in the corner, pretending to stay out of the spotlight, but you're really giving everyone else a run for their money bb. All you need in life is your phone, your beer, and your stellar (??) dance moves.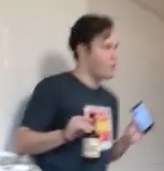 You got:

Michael Mailroom!
It may be Rites weekend, but you're not gonna let that stop you from adding your skills to your LinkedIn account. People may ridicule you or hit you in the face repeatedly with a box of cereal when you only marginally dance to the music, but you know that your work will pay off when you get to chill on Sunday. #workhardplayhard

It's Rites of Spring!! Your time has come!! You started drinking at 7am this morning!! Drunchies? More like breakfast!! You won't tolerate anyone not being as aggressively hype as you are!!

You got roped into this mess. To be honest, you're not even totally sure why you're here. But you don't wanna be a Debbie Downer like Mailroom, so you wearily join in on the hand choreography.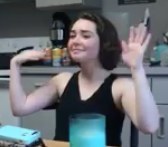 You're an integral part of the crew, but you don't feel a need to join in on the shenanigans. You are the designated photographer of the group, and you're okay with that. You just sit back, and allow the madness to unfold around you.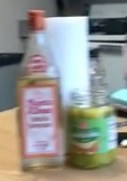 This post was created by a member of BuzzFeed Community, where anyone can post awesome lists and creations.
Learn more
or
post your buzz!