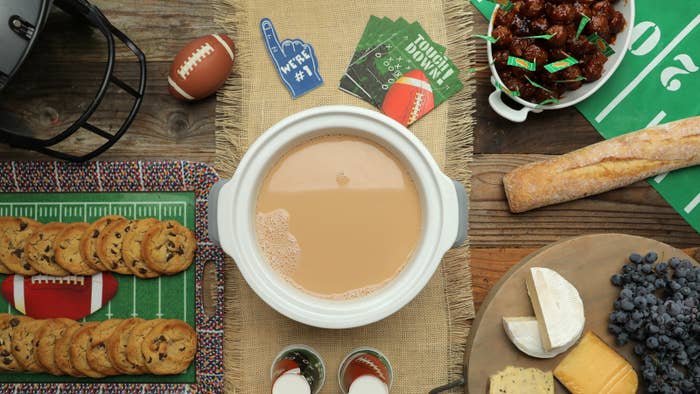 INGREDIENTS
3-inch piece fresh ginger, cut into thin rounds
1 cup Crown Royal Deluxe whisky
5 cinnamon sticks
5 teaspoon black peppercorns
1 teaspoon whole cloves
15 cardamom pods
2 teaspoons fennel seeds
2 star anise
7 cups water
12 bags black tea
1⁄2 cup condensed milk
PREPARATION
1. Crush whole spices under cast-iron. Combine ginger and spices; wrap in cheesecloth and tie shut. Place this bouquet into a slow cooker.
2. Turn slow cooker to high. Add 7 cups boiling water and let the spices steep for 30 minutes.
3. Add black tea bags and let steep for 5 minutes.
4. Remove bagged spices and tea bags; drain and discard.
5. Adjust slow cooker to low heat. Add condensed milk and Crown Royal Deluxe.
6. Enjoy!