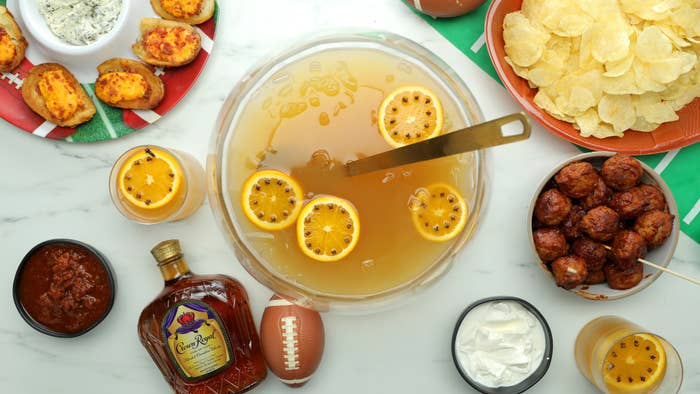 Ingredients
1 cup maple syrup
2 cinnamon sticks
Strip of lemon peel
1 & 1/2 cups lemon juice
2 cups orange juice
1 & 1⁄4 cups Crown Royal Deluxe
2 (12-ounce) bottles light beer 1 orange
1⁄4 cup whole cloves
Preparation
1. Place maple syrup, cinnamon sticks, and a strip of lemon peel in a small pot over medium heat. Bring to a simmer, then remove from heat and let cool completely. Once cool, remove cinnamon sticks and lemon peel.
2. Pour maple syrup into a punch bowl. Add lemon juice, orange juice, Crown Royal Deluxe, and beer. Add a few handfuls of ice.
3. Slice the orange. Spear a few cloves into each orange slice. Float orange slices on the punch. Serve!