Torontonians Sent A Powerful Message At A Vigil For Orlando Shooting Victims
"What we know is that homophobia cannot be fought with Islamophobia," said Premier Kathleen Wynne
Thousands of Torontonians gathered for a vigil in Barbara Hall Park Sunday night to hear Premier Kathleen Wynne, Mayor John Tory, and others speak in remembrance of the 50 people killed inside a gay nightclub in Orlando.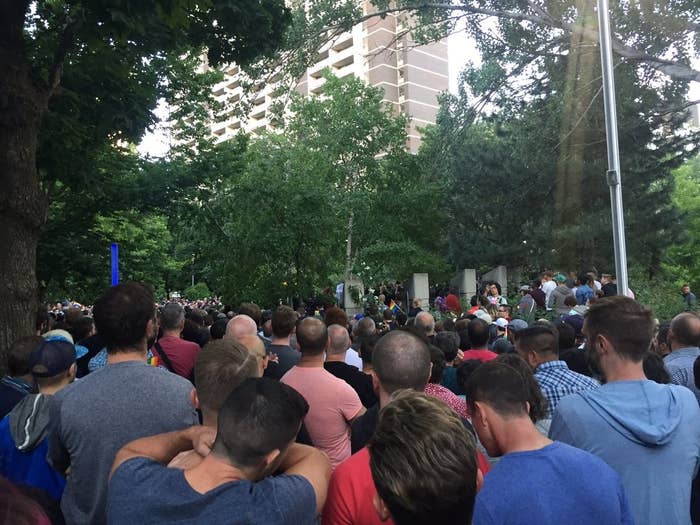 "There are almost no words that we have to say to each other," said Wynne, the first gay premier in Ontario's history. "The most important thing is for us to be together."
"This kind of hate-filled act has no place in the world," said Mayor Tory. "This represents no faith."
As darkness began to fall, the crowd lit candles and observed a moment of silence for those killed in Orlando.
"May the future we leave behind ensure that love wins," said Brent Hawkes, a pastor for the Metropolitan Community Church, after the moment of silence concluded.