This fake story about a woman dropping a deuce on her boss's desk after she won the lottery has been shared like crazy on Facebook: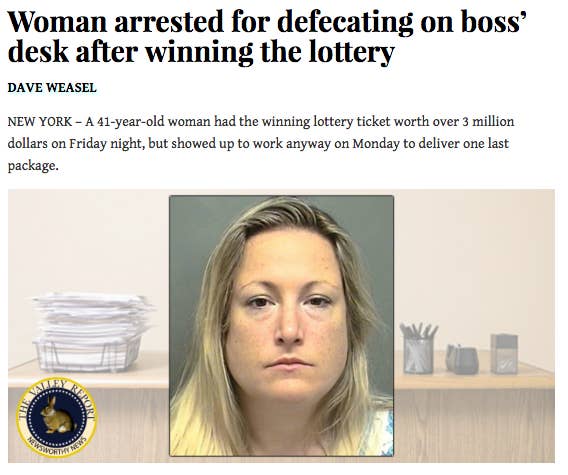 Weasel, a Canadian living in Los Angeles, said the story is one of the site's biggest hits since it launched in August. His initial plan for Valley News was to publish satirical articles that offer an element of social commentary. But then he tried his first hoax and it instantly went viral on Facebook.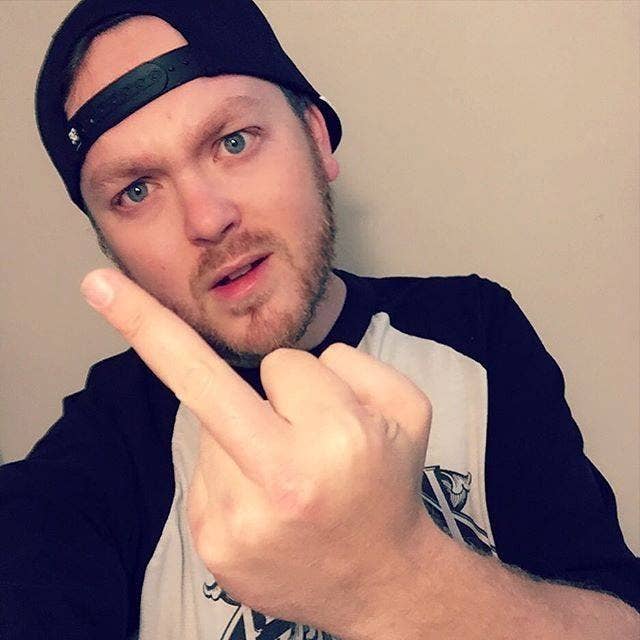 His first hit was a fake news story about a woman who stabbed her boyfriend in the face because he took longer than 10 minutes to like her selfie. "That one just took off, getting hits and shares from all over the place," Weasel said.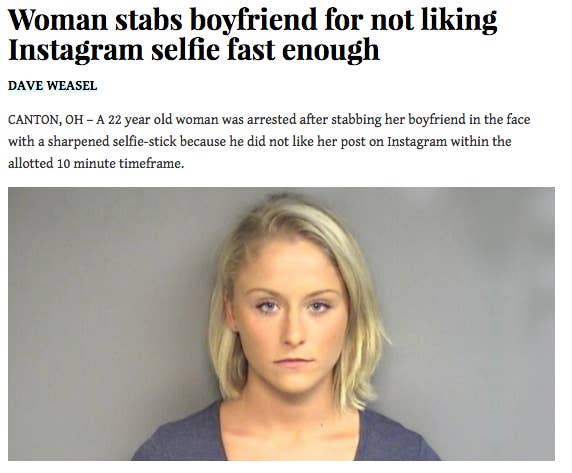 Weasel estimates that a third of the tens of thousands of people who shared the defecating lottery winner story thought it was true. "Most of the people that share it do not read it," he said.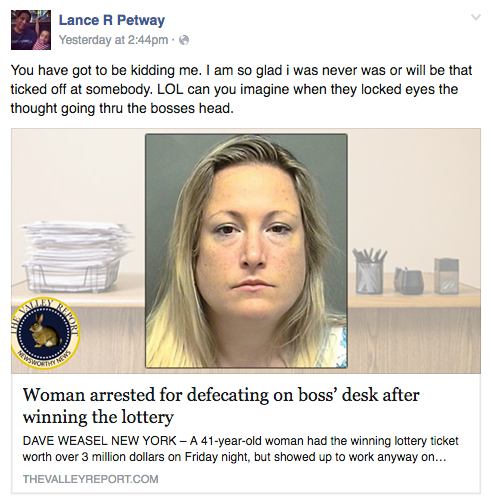 In fact, it was so popular that one of the internet's top fake news sites, Empire News, did its own version.
Weasel says he now plans to invest more time in The Valley News. He also he wants to launch a Canadian-focused site. When asked to share his secret to fake news success on Facebook, he cited a well-known George Carlin line.