A hoax is circulating on Facebook and Twitter that claims Prime Minister Stephen Harper was kicked out of the Vatican "after getting caught masturbating in front of old photos of Mussolini." Here's how it looked on Facebook.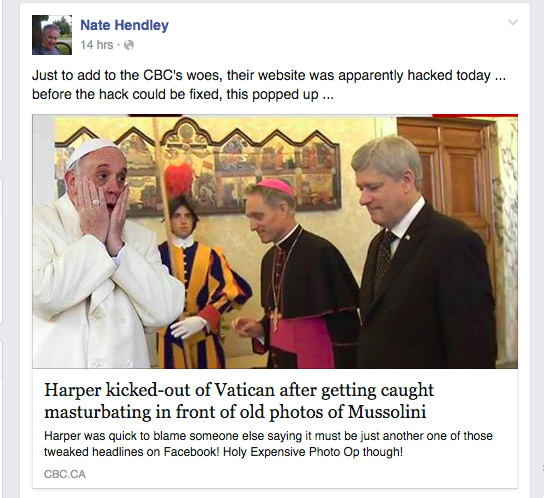 But anyone who clicked on the Facebook link was sent to a real story on the CBC's website about Harper's audience with the Pope.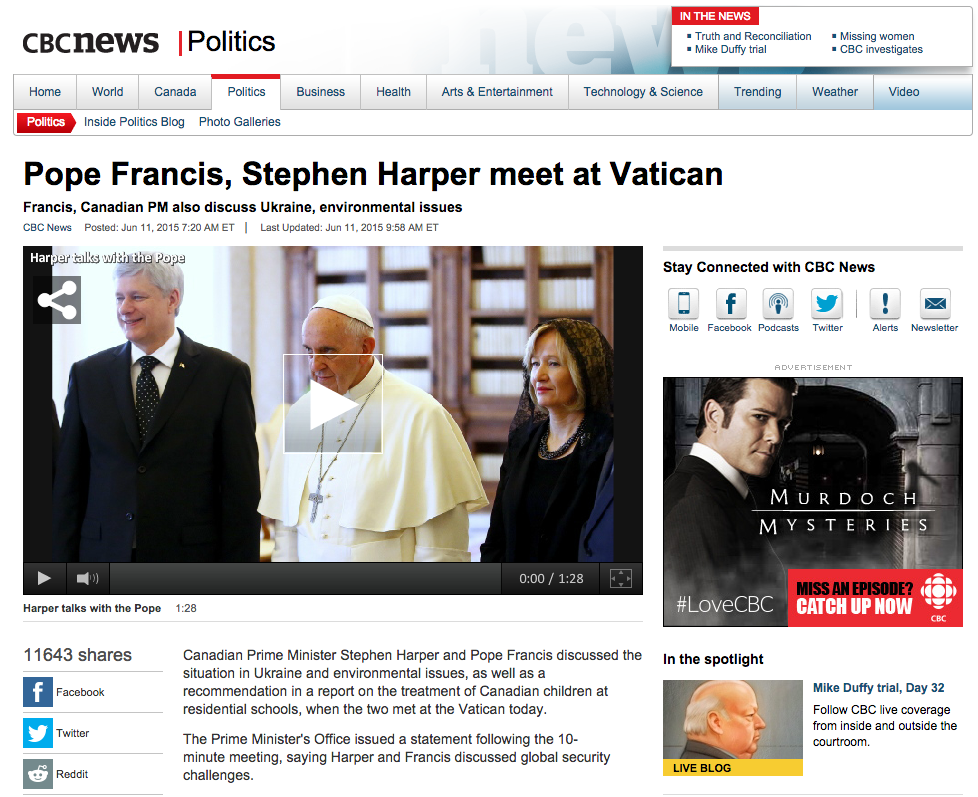 The description text on the Facebook link clearly showed that it had been edited.

This appears to be one of the first accounts on Twitter to share the fake headline. It tweeted it out just after 3 p.m. on Thursday.
Though the bio information on Twitter claims the woman is based in Canada, the account is likely fake. It constantly tweets out links to deleted Facebook pages.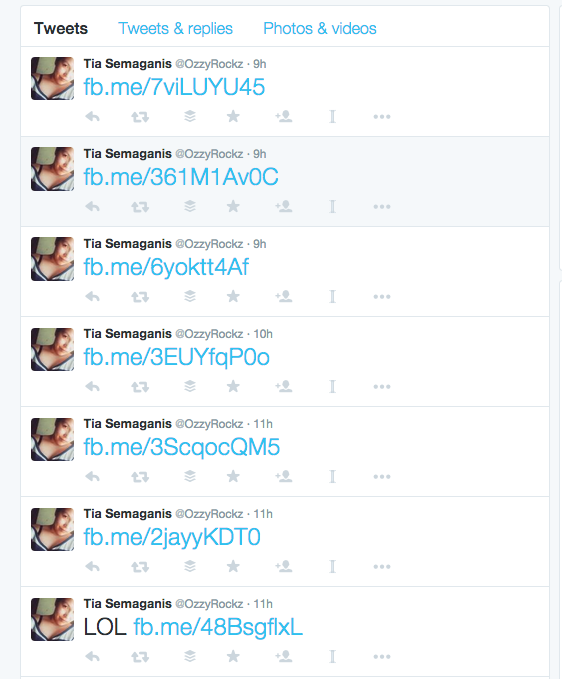 This real Twitter account shared the hoax and used the popular #cdnpoli hashtag to give it more exposure. (The hashtag is used to discuss Canadian politics.)
The hoax Facebook link, and screencaps of it, have spread enough that the CBC is responding to people on Twitter to explain what happened.
Meanwhile, here's a real photo from Harper's visit to the Vatican.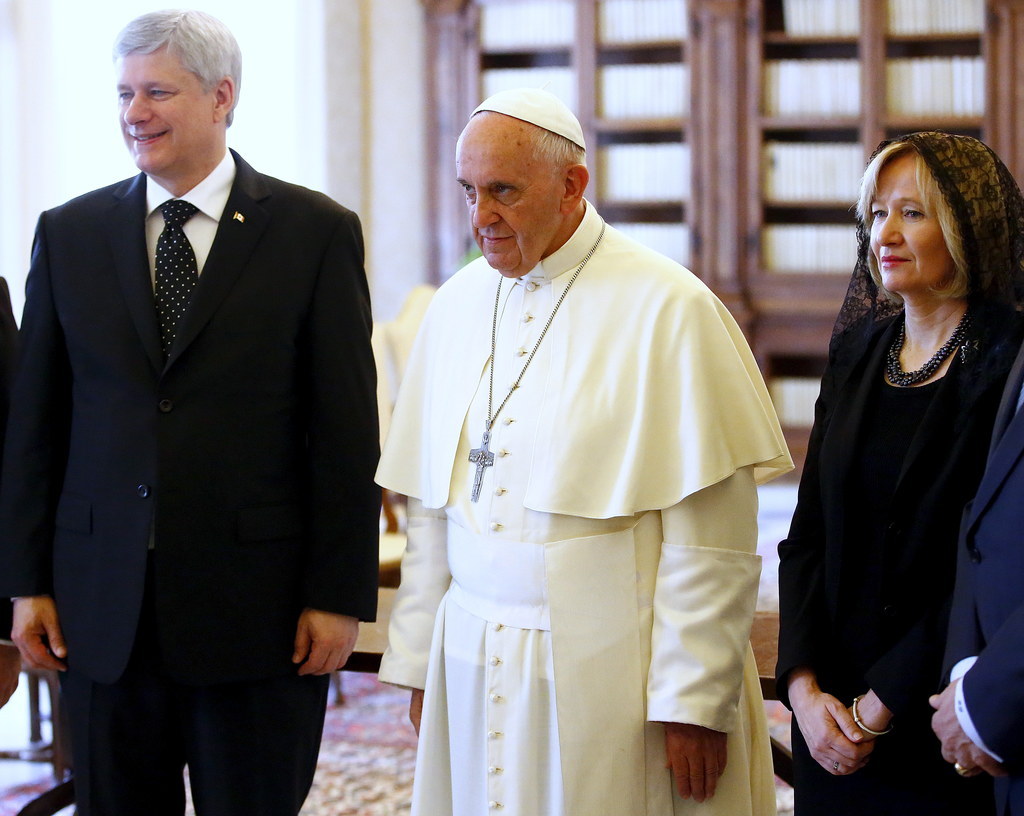 Looks like there are no comments yet.
Be the first to comment!