Police Are Looking For A Guy Who Used A Snow Brush To Rob Convenience Stores In Ontario
The Snow Brush Bandit is real.
Winter has truly arrived because some dude is robbing convenience stores using a snow scraper as a weapon. Here he is at a Mac's store in Thunder Bay, Ontario.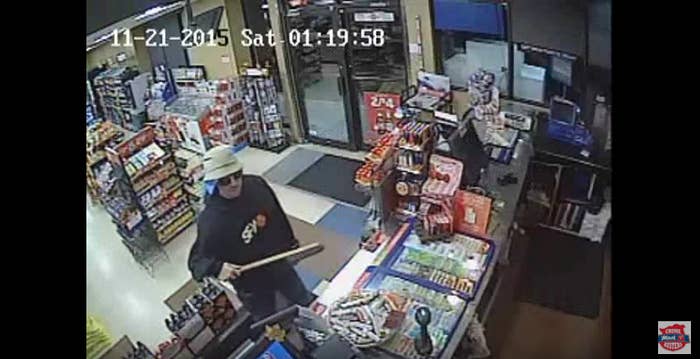 "The suspect is described as male, 5'8"-5'10", 170lbs, wearing a beige hat, dark SPY Optics hoodie, dark pants and sunglasses."