Here's How Canadians Are Showing Solidarity With France After The Paris Attacks
"I love you Paris."
The tragic news in Paris has Canadians across the country thinking of our French cousins. People have been expressing sympathy in many ways. Some are now leaving flowers at the Embassy of France in Ottawa.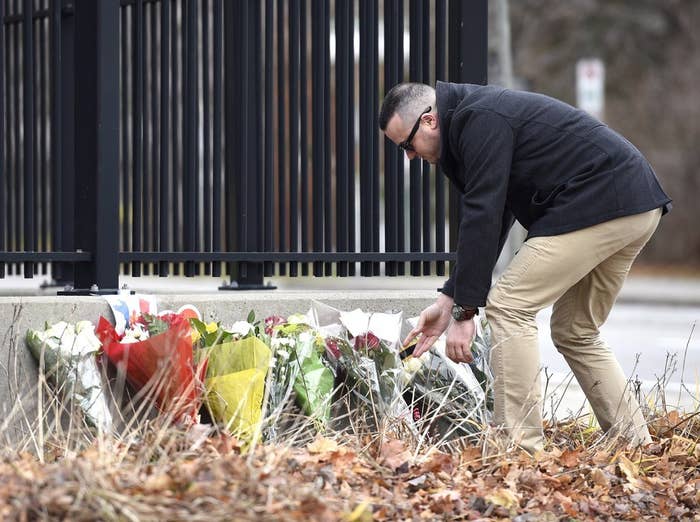 This woman left flowers at the French Consulate in Toronto.
People did the same in Vancouver.
The CN Tower was transformed to show the colours of the French flag.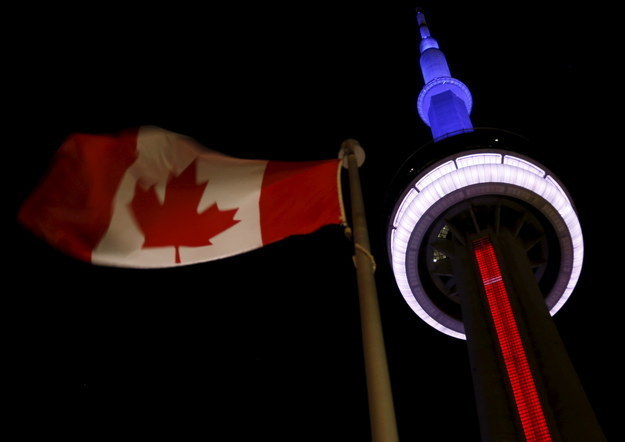 The Toronto sign also went red, white and blue. "Even the darkest night will end. And the sun will rise," wrote the person who took this photo of it.
The Vancouver airport control tower had French colours, too.
Edmonton will also be lighting up for Paris.
As the tragic news sunk in, Canadians took to social media to express support and love for France.
"I love you Paris."
Many people are expressing their sympathy and solidarity for France by combining the flags of our two countries.
Prime Minister Trudeau and other Canadian political leaders have sent the message that "Canada stands with France."
Rallies are also being held in Canadian cities today. This is the Vancouver event.
One woman posted on the event's page to express solidarity with Muslims, and to say they are not at fault. "The enemy is hate, not Islam. Don't let your political/religious views shroud your compassion. We all need each other tonight."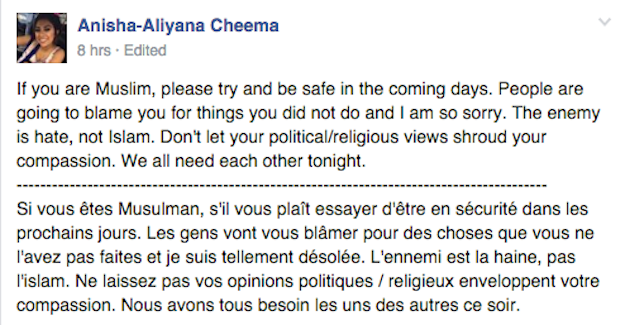 Toronto's vigil was led by Mayor John Tory. "Our hearts and our prayers go out to the victims," he said.
The vigil in Montreal drew a large crowd.
A gathering is being held at the French Consulate in Quebec City.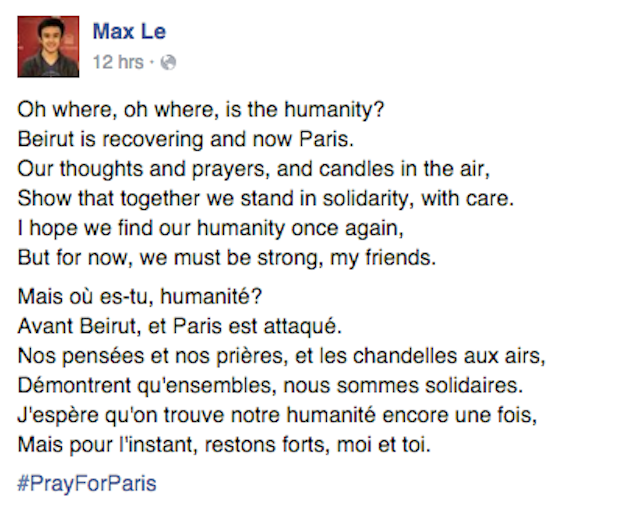 There will also be a gathering in Halifax in Grand Parade, where the Canadian and French flags are flying at half-mast.