The long-form census is back in Canada for the first time in a decade and 👏 people 👏 are 👏 pumped to fill out a detailed government form. Statistics!
It's lit!
Bring on the nerdy hashtag puns!
This couple made it romantic.
While this guy was ready to throw down two beers in the name of good data.
How excited was this woman?
Well, here's a sample of how many tweets she had today about the census.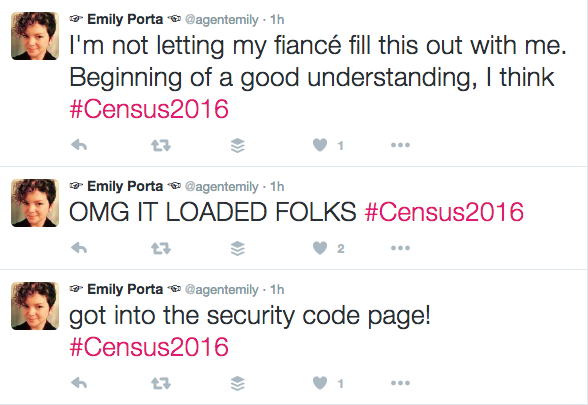 And here's how many she sent today about getting engaged.
She wasn't alone. So many Canadians were Down To Fill out the census that they crashed the government's website.
StatsCan later confirmed the site was down for 45 minutes thanks to our "enthusiasm." 😂 🇨🇦
For this woman, filling out her first long-form census was a moment she will never forget.