Fire Engulfed A Bridge In Saskatchewan And The Photos Are Incredible
No one was hurt, but the bridge was destroyed.
Bryce Christianson was hanging out in Porcupine Plain, Saskatchewan when he saw plumes of smoke coming from nearby. "I arrived at our bridge and saw it was on fire and there wasn't anyone around except someone trying to fight the fire by themself," he said.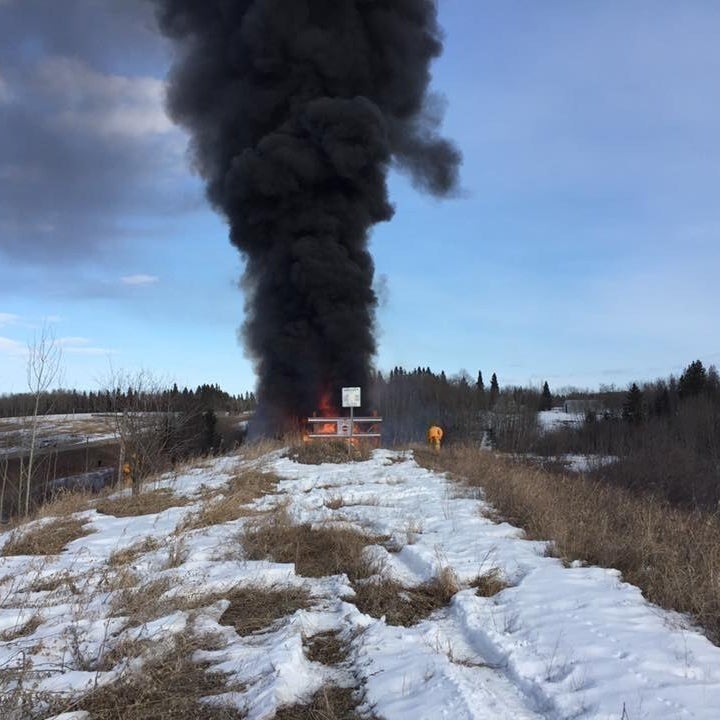 Christianson immediately called 911. "When I arrived there were almost no flames, just a lot of smoke," he told BuzzFeed Canada. "I thought the guy trying to fight it had it out, but in seconds flames were back and a lot more intense."
Firefighters arrived to fight the fire, but it was uncontainable.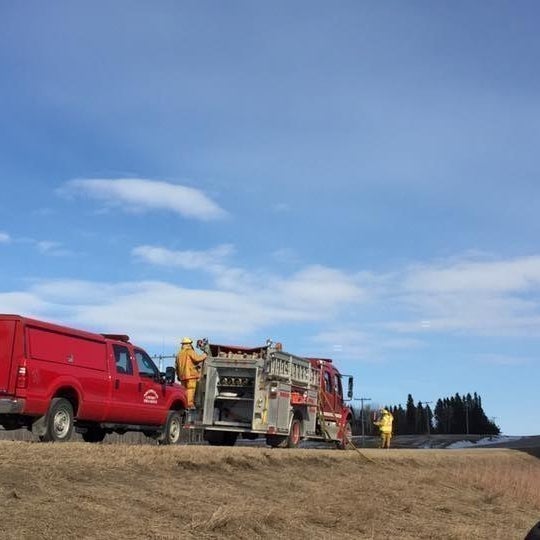 The fire quickly moved to the middle of the bridge.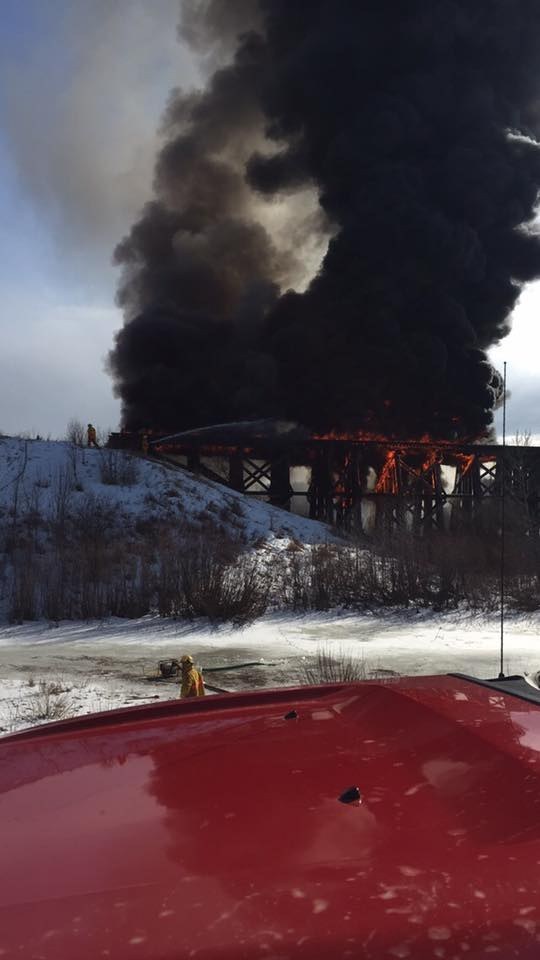 Christianson stood nearby and watched as a local landmark began to disappear.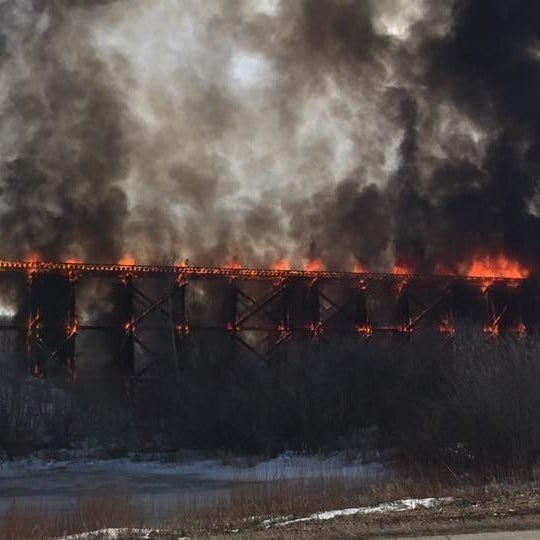 "Now the bridge is gone it's sad," Christianson. "It was [part of] town history and was loved by many people."