Cash Cayen spends a lot of time at the local library in Timmins, Ontario. She was excited when she saw it was going to offer a session about robotics, and went to sign up. But the library said she wasn't allowed — it's for boys only.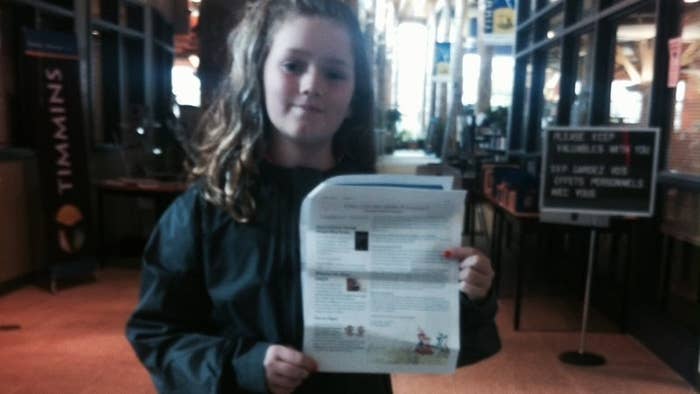 Cayen and her mother say they spoke to assistant library director Elaine De Bonis, and were told that boys' academic and literacy skills "don't improve over the summer break [and] therefore this program would only be offered to boys."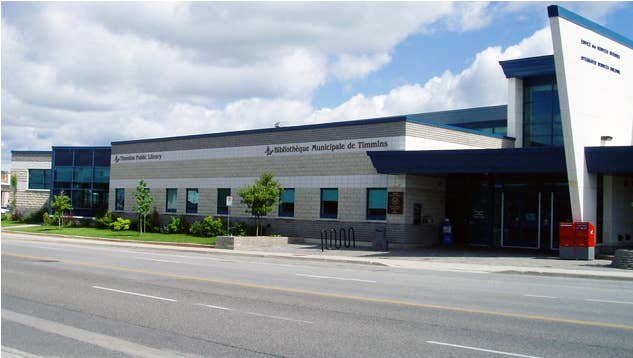 So Cayen launched a petition to require the library to let her and other girls register for the session.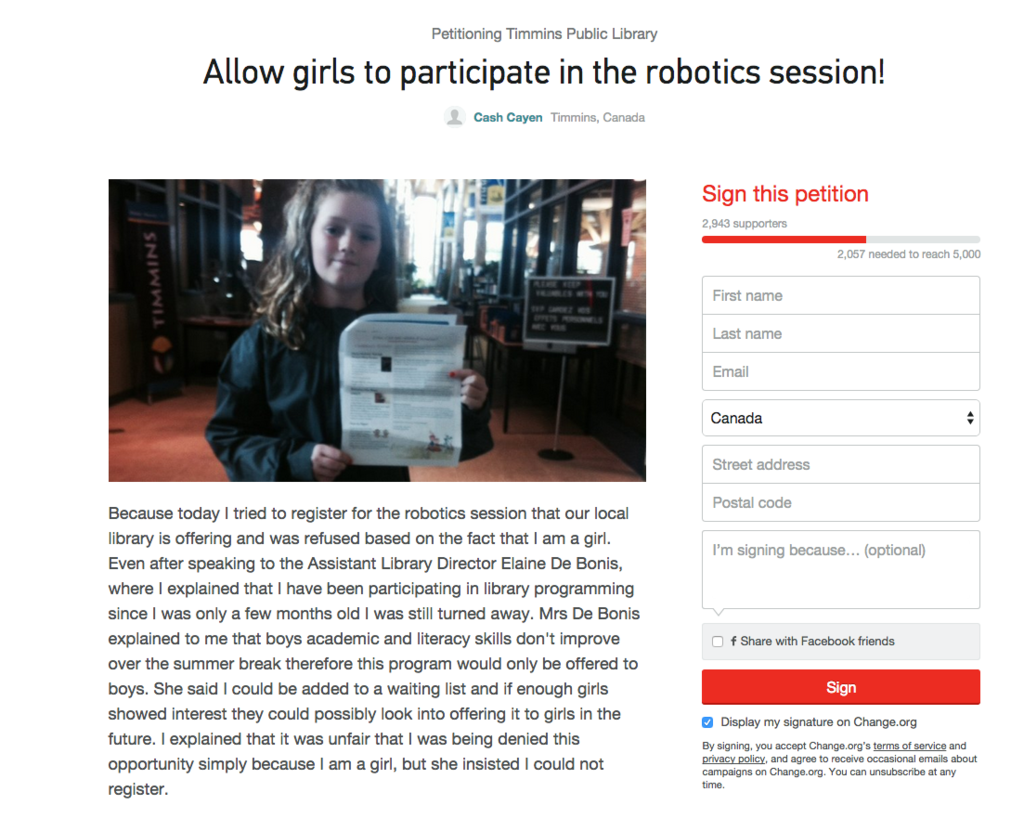 Her cause received support from people such as Andrea Libman, who voices several My Little Pony characters.
A female robotics engineer who works in New York posted a comment and told Cayen that she'd love to talk to her anytime about robots and robotics.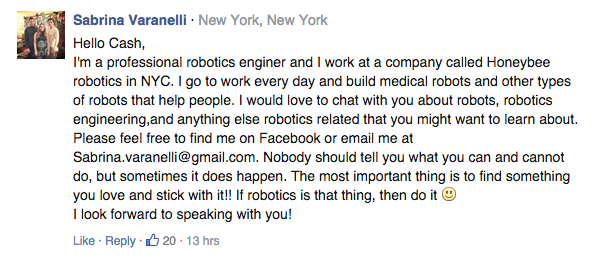 People involved in the FIRST program that helps get young people interested in science, engineering, and technology also showed their support. "We need more girls in engineering!!!" said one woman who works as a FIRST mentor.

This man said the "girls and boys of Timmins are better because you took a stand."

Finally, as a result of Cayen taking action, the library issued a statement to apologize for the "misunderstanding" and to say that any children between the ages of 9 and 12 can register. Girls are now welcome in the robotics program.