1.

Trying to do too many things at once

Not wearing enough colors

Not having any willpower when it comes to boys and nicotine

Throwing up from drinking too much

2.

Standing in the corner wondering why people areN'T DANCING??

Getting too drunk that you're stupid enough to smoke a cigarette and talk to your ex-boyfriend

Fucking with people and telling them you're really into raving

Turning down boys left and right

Getting locked in the bathroom with two people getting it on

Having sex with a guy in the back of a truck

Remembering that you had an essay due weeks ago that you never did

Getting too high that you don't remember your own birthday party

Smoking from a phone charger because you don't have a proper juul

Dropping your phone in a creek and not realizing it for at least two minutes

4.

Any crusty white boy in dickies

Some crusty boy on a sports team. Or Manny.

I'm not into boys. Boys are crusty

Some crusty computer engineer

5.

Steamed veggies. Oh, beans too.

Lasagna with some hummus and carrots and some queso and some toast with a side of cornbread crisps

Persimmons because dID YOU KNOW I HAVE A PERSIMMON TREE??

Panda puffs or anything Cielo is eating/making

"That's future Megan's problem"

"Guys I just bought(sold) something on depop(poshmark)!"

Why's he bEING SKETCH?!???!!"

7.

Black on black on black on black on birkenstocks

Some wanna-be sk8r boi lookin ass

Skinny jeans and a band tee

Something cool AF with some sick as FUCK shoes

Skinny jeans, doc martens, button up short sleeve.

Every color of the rainbow and more

8.

Nothing beCAUSE I LITERALLY NEVER ANSWER OR TEXT IN THE GROUP CHAT

"Can someone please do the dishes??"

Just a crusty selfie in response to someone

Some random shit that I also send to Noah and like 5 other group chats/people

"Can someone turn my beans/quinoa off?"

An idea that I had about something we should do bu then no one answers

9.

My healthy dietary and dental hygiene habits

I have beautiful, long, red hair and I'm tall like a model but I'm not even cocky about it

Ability to nap to hard metal and punk music

Ability to wear the same outfit for 3+ days in a row and not feel crusty

Ability to swipe through everyone on tinder in a matter of minutes
Which Apartment 6202 Roommate are you?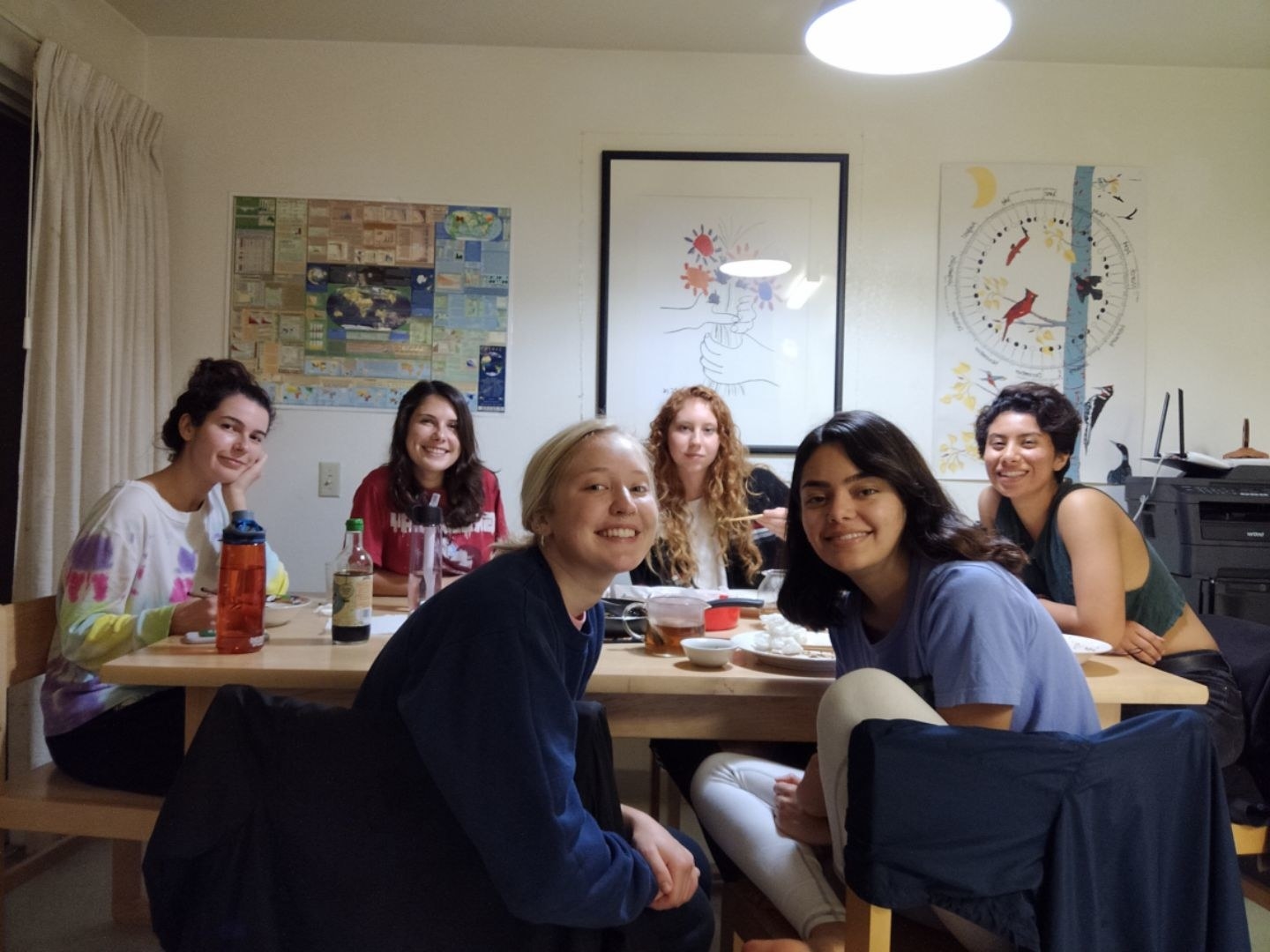 This post was created by a member of BuzzFeed Community, where anyone can post awesome lists and creations.
Learn more
or
post your buzz!