But, despite the cast looking like they were having the times of their lives while filming it, Courteney Cox recently revealed that it was actually a major drag to shoot the opener.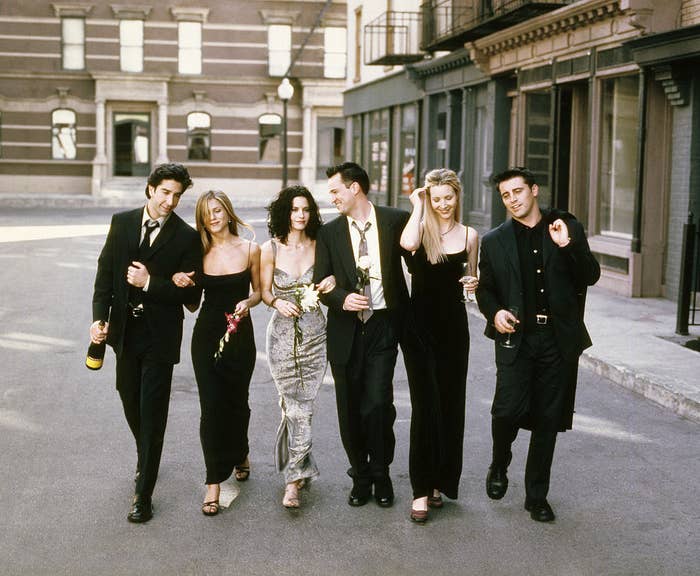 Apparently, Courteney — and seemingly the rest of the cast — really didn't enjoy playing around in the fountain, as she recently shared on The Ellen Show.
"We were in that fountain for a long time. Somebody thought that would just be really fun, and let me tell you what happens — it's not fun to be dancing in a fountain for hours and hours."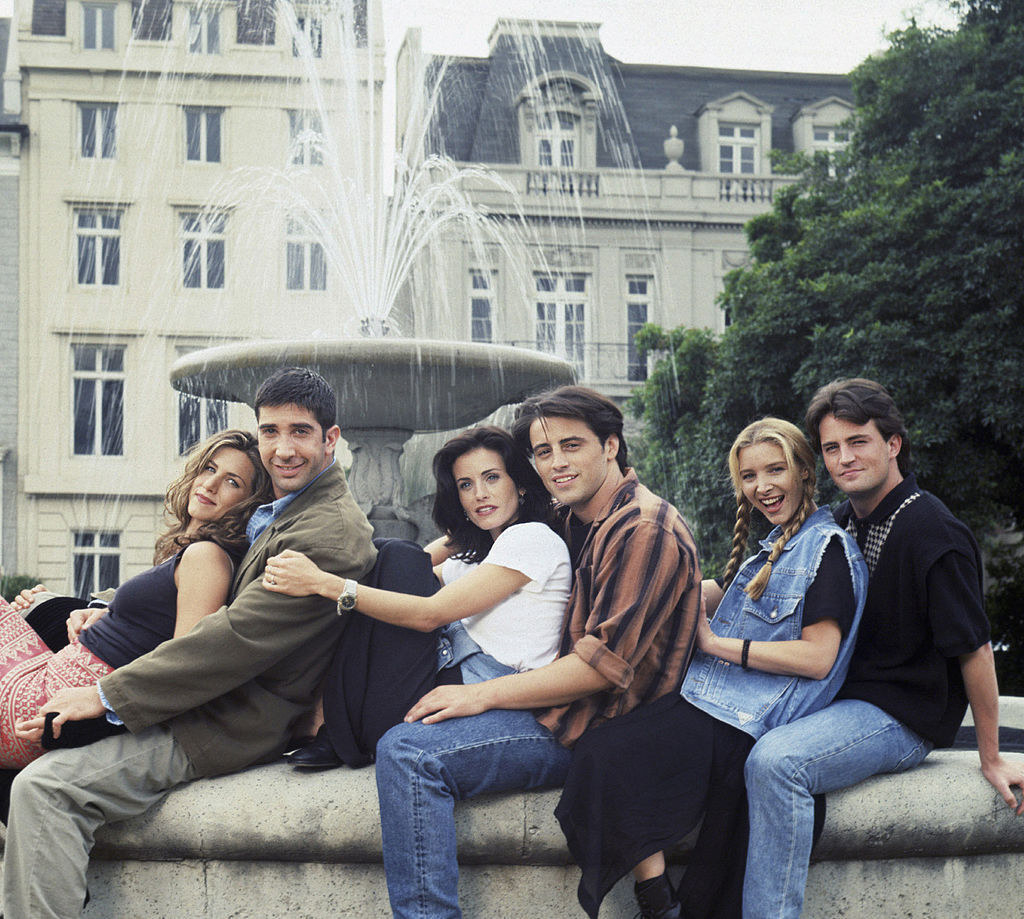 She also recalled Matthew Perry making a joke about not remembering a time when they *weren't* in that fountain.
Courteney also shared some insight into the recent filming of the Friends reunion for HBO Max, saying it was "unbelievable" to be "back on Stage 24 for the first time, all of us in I forget how many years."
While the star couldn't reveal too many secrets from the taping, she did say that many special surprises are in store for fans.
All six cast members are executive producers on the unscripted reunion special. While the release date hasn't been set yet the special is rumored to debut later this year.