Which supportive structure do you identify with?

Can Sam and Miles be included as a supportive structure? Please?

What's your go-to jam?

"We're All In This Together" - High School Musical

"I Got You (I Feel Good)" - James Brown

"Kazoo Kid Remix" - Kazoo Kid

"Run The World (Girls)" - Beyonce

"Why Can't We Be Friends" - Smash Mouth

How much do you like sending emails?

Scale of 1 (I sweat a lot writing emails) to 5 (I can't wait to test out my pre-made email footers)

1. "I forget to erase the Sent from my iPhone"

2. "I dabble in emails but I would rather be running around on a field"

3. "I can whip up one hell of an email when necessary"

4. I am an emailing pro (come at me BILL GATES)"

5. "If there was an email olympics I would win, every time, every event, they would eventually cancel it because it would just be me …….WINNING"

Which colour are you? (taken from our email folders)

Which event would you absolutely never miss out on?

Hanging out with Suzanne Fortier

A Women in Leadership Panel

A Make Your Own Pizza Event

A Poster Making Workshop (i.e. delete comic sans off ur laptop)

Which Harry Potter movie are you?

Deathly Hallows (excluding the epilogue smh)

On a scale from 1 (No, please someone else plan it) to 5 (Peep my RezLife Pinterest Board) how much do you like having a full creative license (independent work) for your events?

1. I prefer creative supervision over creative planning

2. I prefer to find creative solutions to the problems created by other people's creative ideas

3. I like to casually exercise my creative muscle about 2-3 times per week

4. I have my full creative license (Heck yeah, I can drive on the creative highway)

5. I am a creative astronaut (ahahahaha get it b/c my ideas are so out of this world) *insert raucous laughter*

Which Beyonce song are you?

"I'm a Survivor" (Throwin' it back to Destiny's Child)

On a scale from 1 (NOOOOOOOOO) to 5 (YESSSSSSSSSS) how much do you like being a leader/supervising a group?

1. Please don't put me in charge of other people, I can't even look after myself

2. I can do it if I have to but I prefer not to

3. I am good either way *insert huge thumbs up*

4. We're not just a team, we're a family!!!!

5. I came out of the womb a leader, this is my calling (I am equal parts gentle and firm like an oak)

What is your fav meme?

This will always be ours. The Ultimate meme. If you ever want to see the full video and laugh with us, stop for one of our office hours. It'll be a hoot.

Do you prefer planning a variety of events, or having a set type of event?

I prefer sticking with one thing

I prefer to let other people make the decisions

I like to spice things up a lil bit

I enjoy mixing it up to keep people interested

NOTHING CAN CONTAIN ME I AM FREE LIKE THE WIND

How hype are you/how much do you like getting others hype/being hype?

Nah b I'm chill and I'd like to keep it that way

I get excited about the things that I am passionate about

It depends on the time and place, but I guess I am, on occasion, down to "get hype" as the kids like to say

I do my best to live up to the hype

The HYPE LIFE IS THE ONLY LIFE WOOOOOOOOOOOOOO (but also take time to ~chill~ if you need)

Which Bee Movie quote do you feel in your soul?

"Larry, bees have never been afraid to change the world. I mean, what about Bee Columbus, Bee Ghandi, Bee-Jesus?"

"We're very proud of you son and a perfect report card; all B's!"

"WHY IS YOGURT NIGHT SO DIFFICULT?"
What Rez Life Position Should You Apply For? (2017 Edition)
You got:

Faculty in Residence
You're in for a lot of elbow-rubbing with McGill big-wigs, and a lot of eating leftover cheese platters. As Faculty in Residence, you email a lot of professors and notable McGill people to come into to Rez for cozy and inspiring chats. You care a lot about representation so that means: profs from a variety of faculties, female professors, and professors who are People of Colour. VP Internal and VP Comms of residence councils are your pals in helping you figure out what profs students are interested in, and promoting events! You balance serious, sweet, and fun! Being welcoming & warm to professors and students, while also showing your poise and responsibility (this also comes in handy with writing emails). You help Rez Life put on more chill events to help appeal to all members of our community! Talk to Daniil Lisus during his office hours (Tuesday & Thursday 9:30-11:30) to find out more about the position!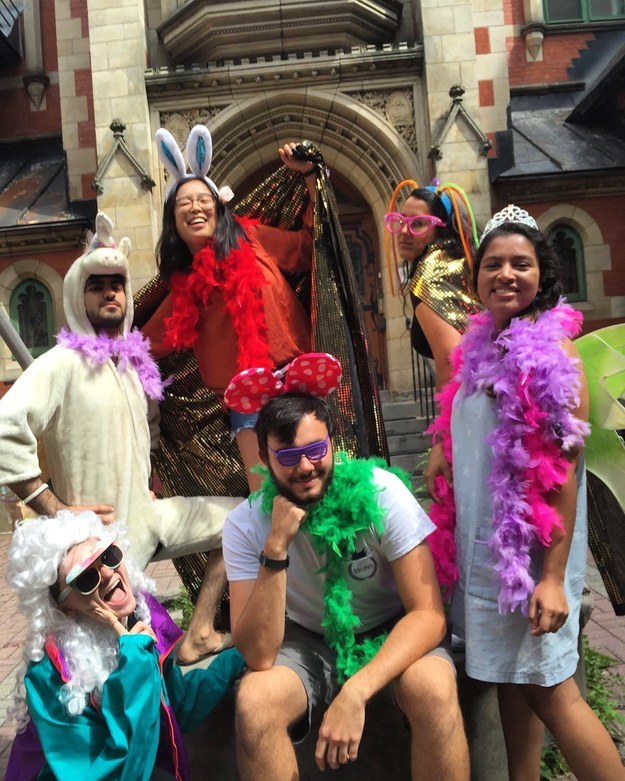 You were born to be a part of a DYNAMIC DUO! Although you're part of the whole Rez Life team, you will most likely end up spending a lot of time with your co-advisor (a.k.a. your new BFF). This position requires conflict management, foresight, and the ability to offer resources and resolutions! You also will commit a solid 3 weeks at the beginning of the year to ensure people join councils and then planning a 2-day Council-Orientation to train those new councils (don't worry your team is here to support you for both of these, too!). AND FOLLOWING THAT, you and your partner have the honour and privilege of co-advising the IRC (Inter-Residence Council) -- holding weekly meetings and providing institutional memory and sagely advice to help run smoother events. Democracy, the electoral process, representation, and supporting others is important to you! Talk to Jennifer Chan or Anoosh Poorian during their office hours (Jenn: Tuesday 12-2, Anoosh: Wednesday 2-4, Jenn & Anoosh: Friday 2-4) to find out more about the position!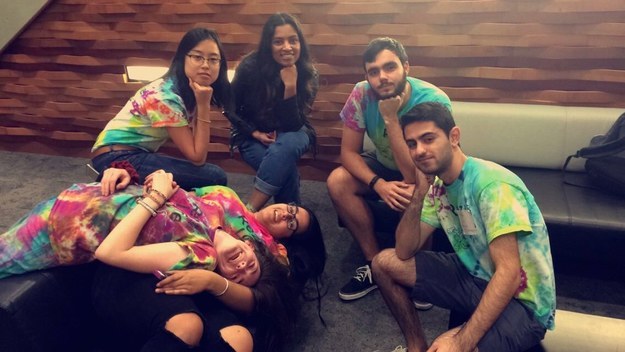 Oh snap! As the Community Equity and Engagement Committee (CEEC) Advisor, you host inclusive and social justice events throughout the year with the help of your marvelous CEEC team made up of passionate students in Residence. You're all about positive change and calling out injustices within Residence, McGill, and the community at large. Addressing and raising awareness about inequities and systemic oppression in residence, you work with groups on and off campus to make our spaces more inclusive and safe for all folks. Apart from equity, you're all about engagement! That means exploring the best of Montreal and bringing those experiences to first-year students! It's truly a magical time! Talk to Inori Roy during her office hours (Tuesday & Thursday 3:30-5:30) to find out more about the position!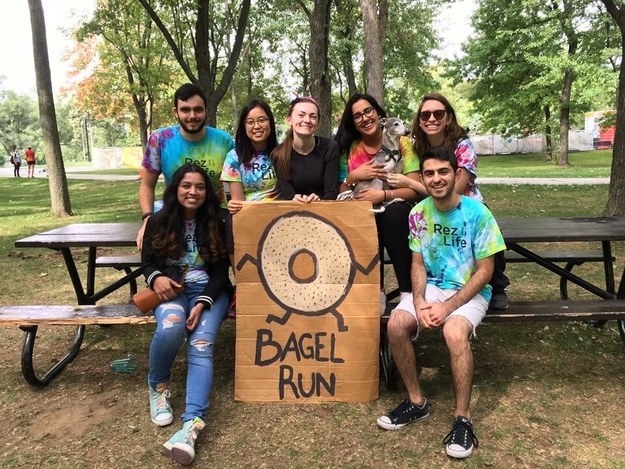 Oh boy! You just got SELF CARED! Welcome to wellness! You like therapy dogs and making sure people are living their best life possible during their time in residence, and hopefully beyond! You're a new position, so you get to play with it and make it your own! You also get a lot of freedom when it come to to the kinds of events you want to host. A pizza workshop? Want to pot some plants? Pet some dogs? Make some art? Do a little Dance? The sky is your oyster and the world is the limit or whatever that saying is... You are versatile, a veritable Jack-of-all-trades and don't enjoy being placed in a box. You can plan a fun high-energy event like RezWarz but you also know the appeal of a more laid back event complete with plenty of snacks à la Faculty in Rez. If Wellness had a mascot ya darn tootin' it would be a chameleon! You believe in freedom of expression and value creating lots of different spaces where various people can be free to be themselves. You love trying new things and aren't afraid to experiment or think outside of the box. No one knows what to expect from you, but they know that they can always expect to be pleasantly surprised by whatever it is that you have up your sleeve. Your goal is to try and help improve the mental and physical wellness of residence students which to some may seem an impossible task, but you know that nothing good ever came easy and that some causes are worth the effort! Talk to Caitlin Mehrotra during her office hours (Tuesday 10-12 & Thursday 11-1) to find out more about the position!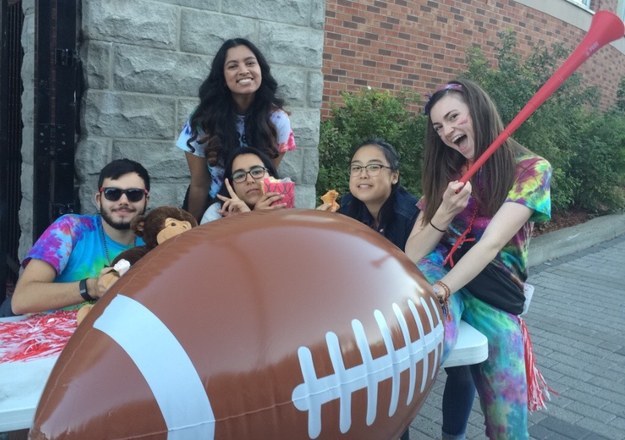 Your main goal is to make people happy and build community. You can't resist a good cheer, or a moment to run around and act a like a kid (which is a great boost for endorphins!! 10/10 suggest!) Although this community building involves friendly competition, it is still a beautiful ode to the supportive and kind residence community we have here at McGill. Watching a residence welcome players from other residences to their team, whether it be for kickball or Iron Chef, because they didn't have enough people is truly a magical thing to experience. You love awarding teams Posi-Points for these kinds of actions because it just goes to prove that the real winners at the end of the day are the ones who positively engaged with their community! You're not afraid to dance in front of or speak to large crowds -- in fact it may even ~FUEL~ you. You gotta be on top of booking spaces, or get creative & thrifty with NEW spaces. You also have the honour of being able to decide what Rez Warz events to hold -- liaising with spirit reps to stay in tuned with what residents want, and to help promote events are key! What fun! Rez Warz is Love! Rez Warz is Life! Talk to Corinne Bulger during her office hours (Monday & Wednesday 10-12) to find out more about the position!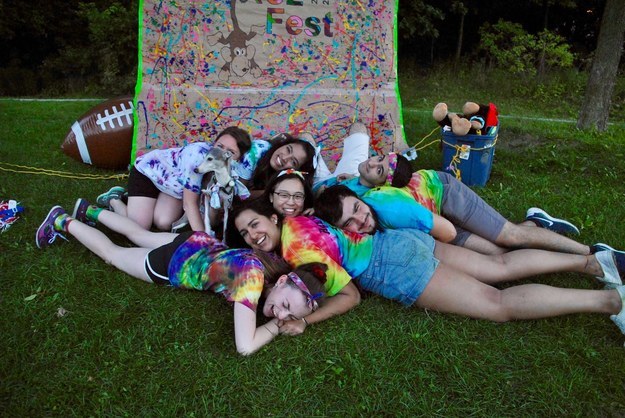 You got:

Please Play Again
YOU DINKED UP/WON Since you mostly picked the aesthetic 6th block, you got Miles position. Miles does not have office hours. Miles is not a position you can apply for. Listen, we've tried. We all aspire to be Miles, but he is too unique. Play again and pick less of the aesthetic 6th block pictures to see what ACTUAL position is a good fit for you!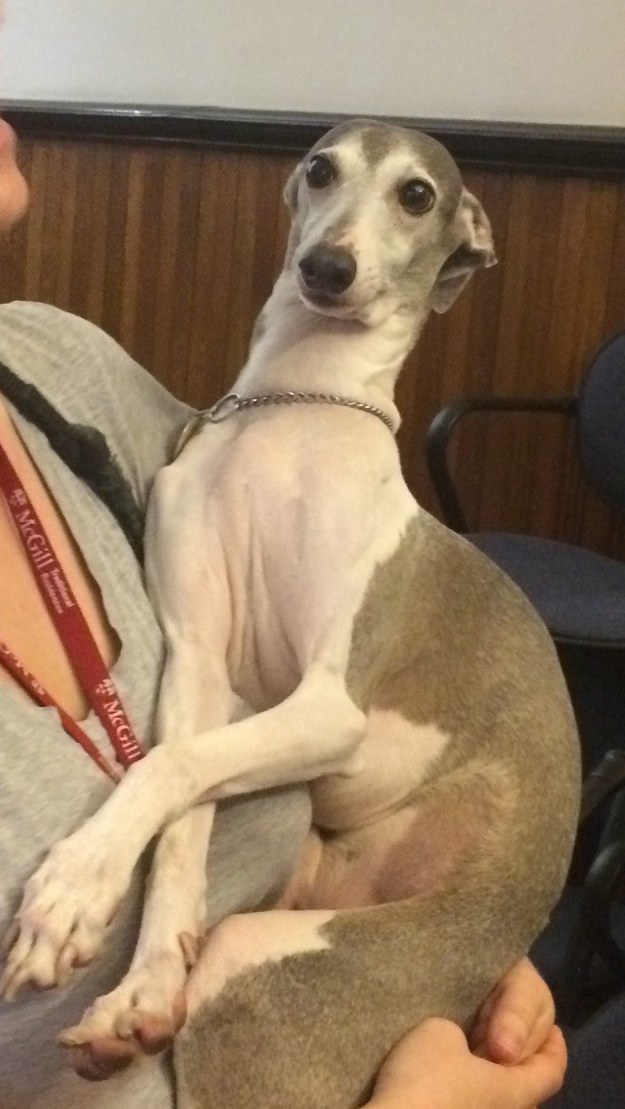 This post was created by a member of BuzzFeed Community, where anyone can post awesome lists and creations.
Learn more
or
post your buzz!