1.
"HO HO HO, MOTHERFUCKER."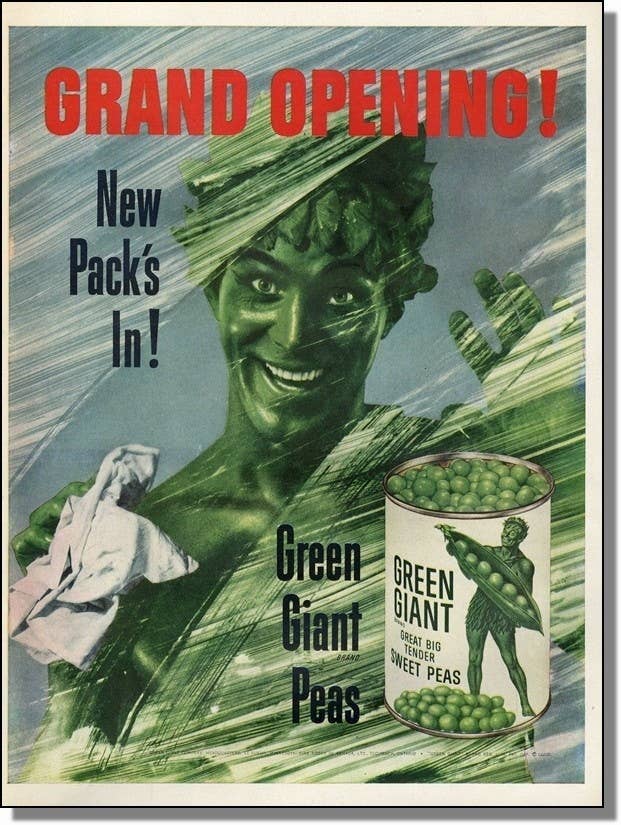 4.
"HOPE YOU DON'T MIND, I ATE ALL YOUR PIGS..."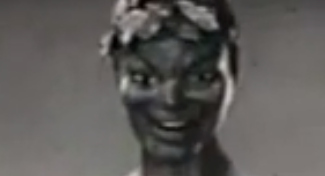 5.
There is a 55-foot statue of him in Blue Earth, Minnesota.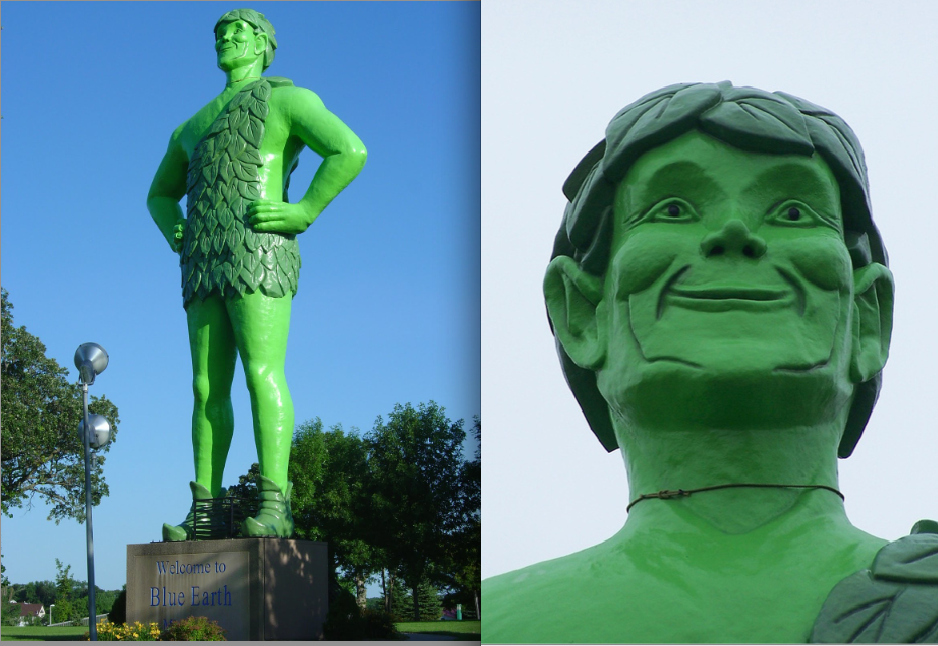 6.
Here he is, wearing a dickey, with a napkin covering his dickie.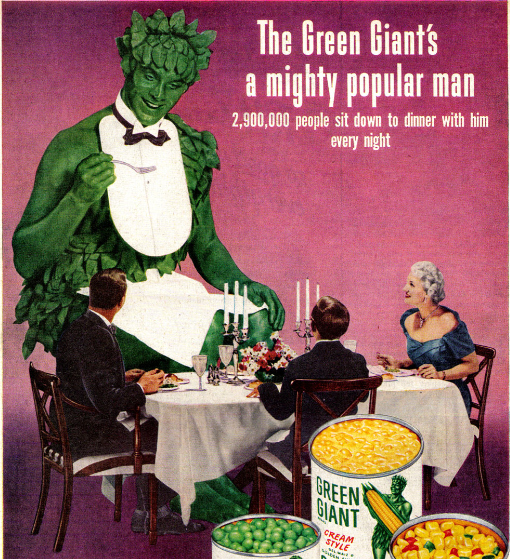 7.
That face — "ask me ONE MORE question about skin pigmentation..."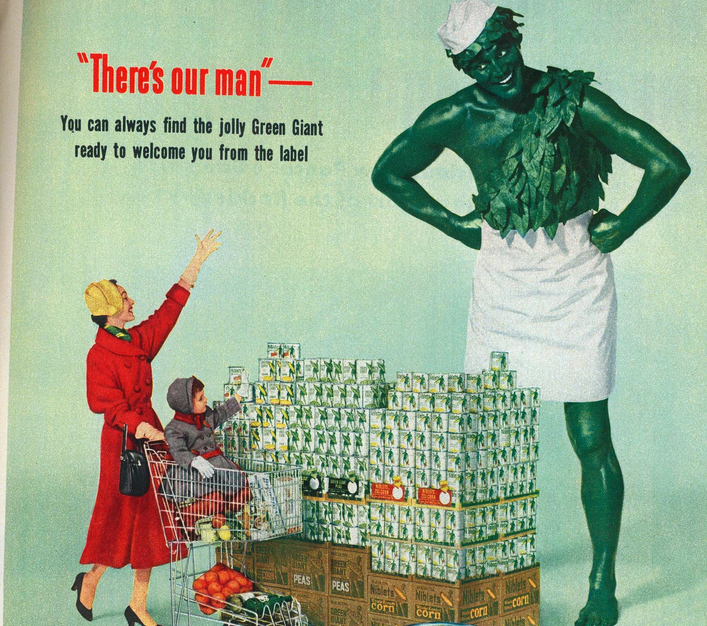 8.
"Do you have any steak knives...Ma'am?"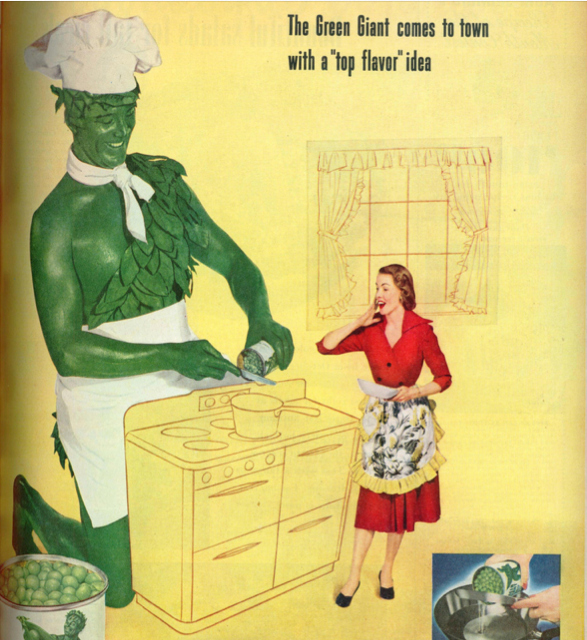 9.
The God of dead farmers.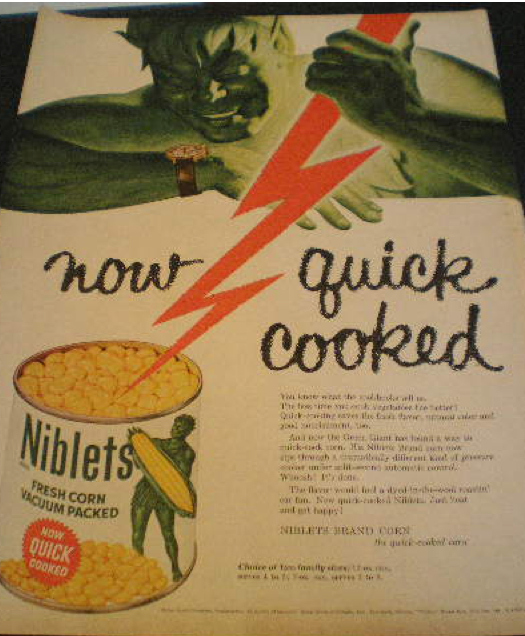 10.
Upskirt.

11.
"I GOT AN ITCH...A LITTLE TO THE LEFT."
12.
That froze his peas (sorry).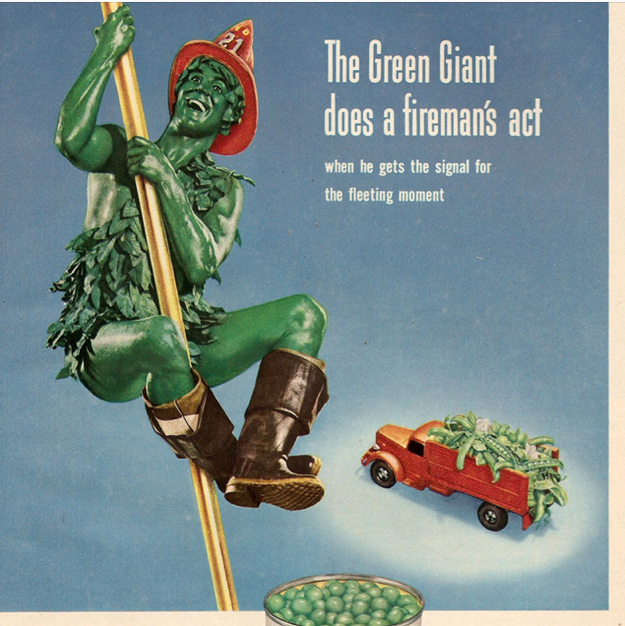 13.
"Your son's bedroom walls are — go take a look!"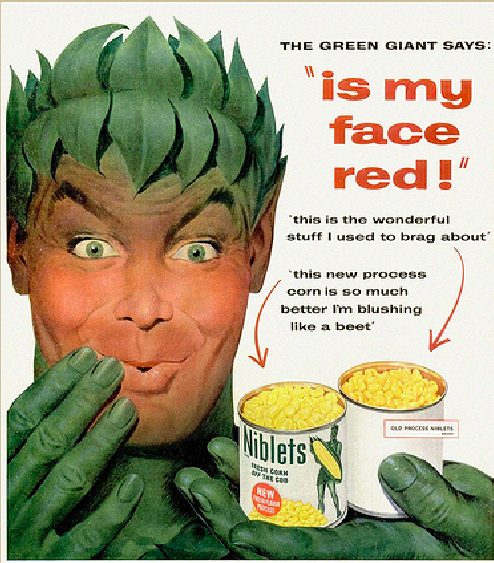 14.
Early Green Giant toy — not at all creepy.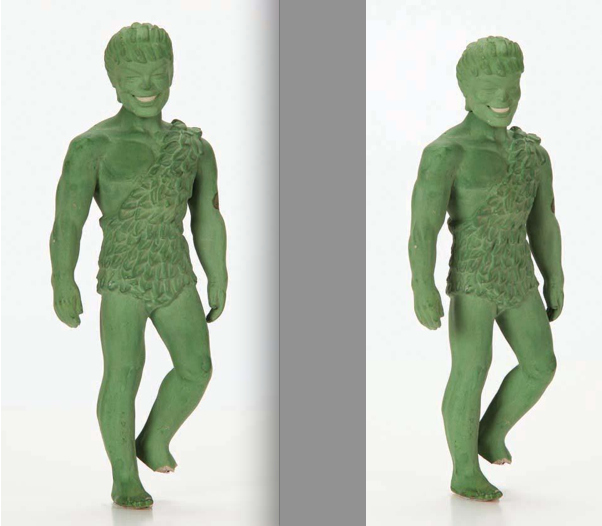 15.
Oh sure, give him a sabre, why not.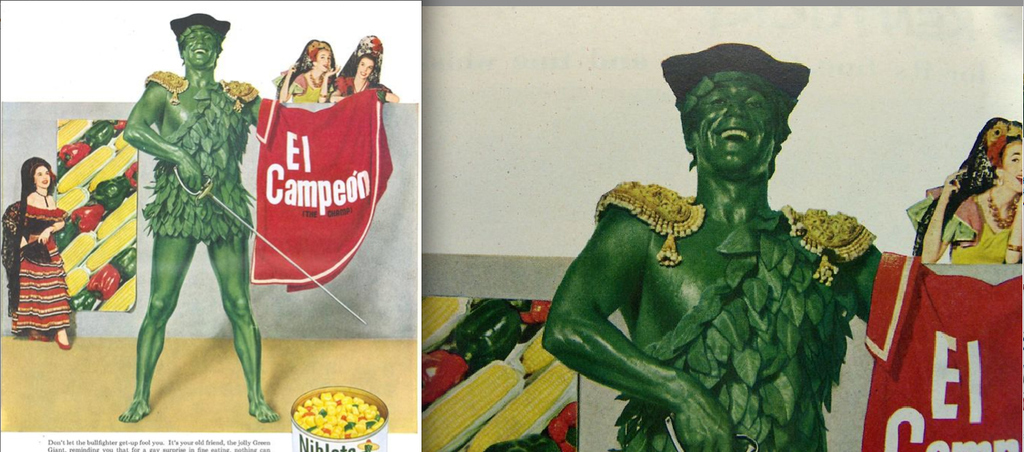 16.
Note: As you can see, they were a little confused about how to make him look "Mexican" in the face.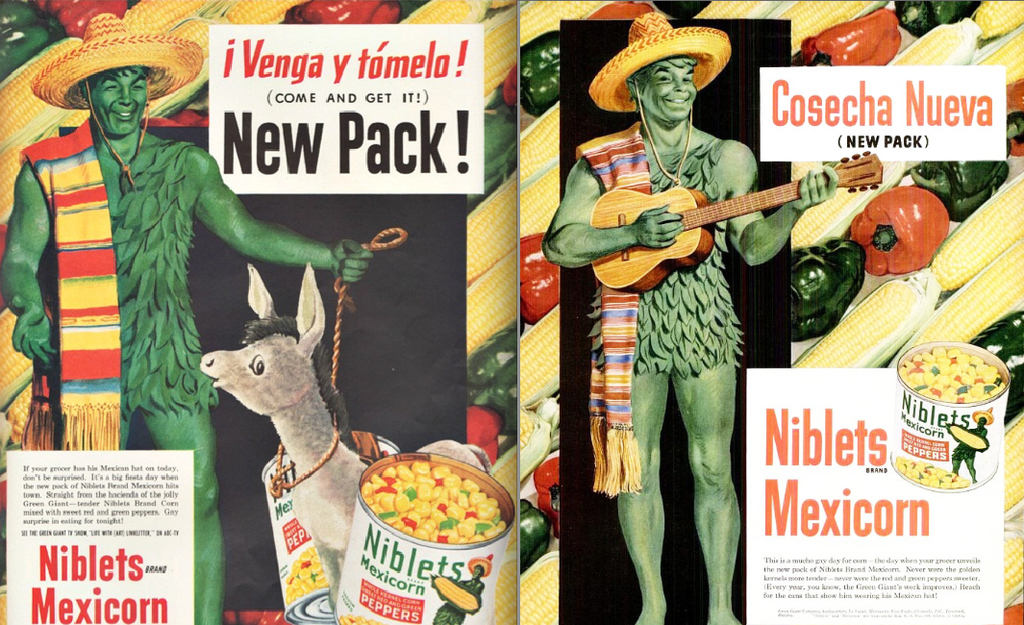 17.
"Where's my Missus? Fertilizer."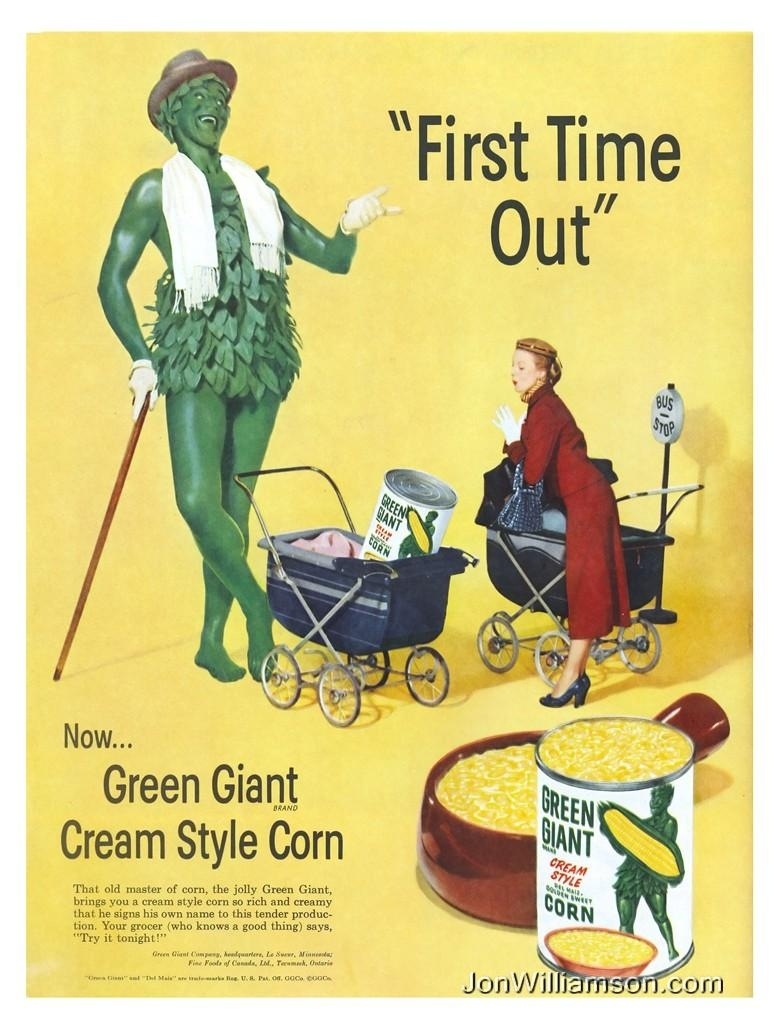 18.
"Here's some baby-tenders peas. Now, give me a baby."