1.
When Carla was excited to have a baby, but Turk was just excited for lunch:

2.
When J.D. vandalized the Sacred Heart sign: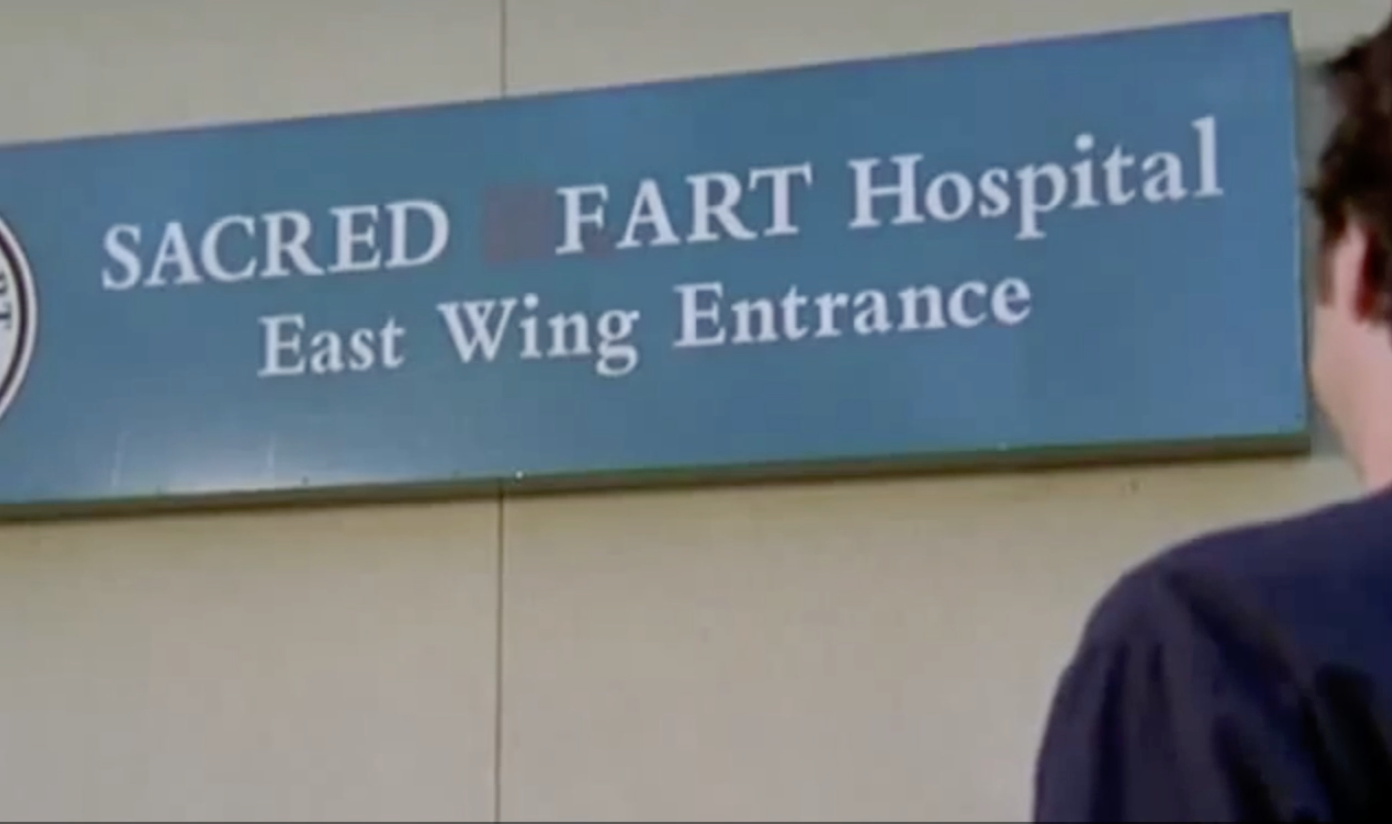 3.
When the show captured exactly how hard it is to be sexy:
4.
When J.D. was shocked to hear this news, but Turk was fine:
5.
When J.D. was extremely proud of his new helmet: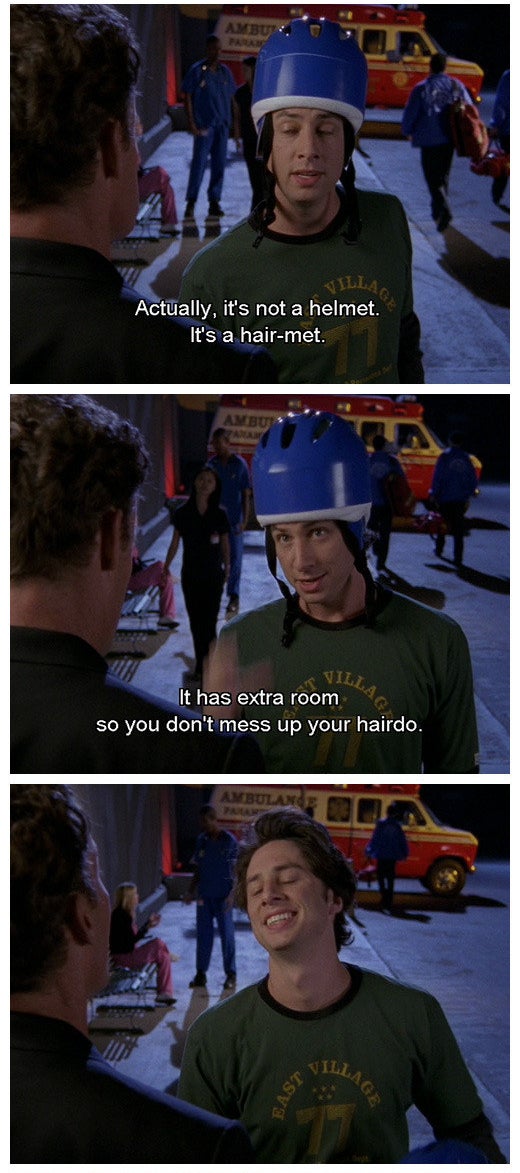 6.
When J.D. gave a medical examination to a Muppet:
8.
When J.D. came up with the best plan:
9.
When J.D. was caught stealing toilet paper:
11.
When J.D. knew the truth:
12.
When Ted made an excellent point to Dr. Kelso:
14.
When J.D. definitely didn't care about food:
15.
When Turk loved binge-watching TV just as much as you:
16.
When Elliott had amazing bedside manners:
17.
When J.D. asked this important question: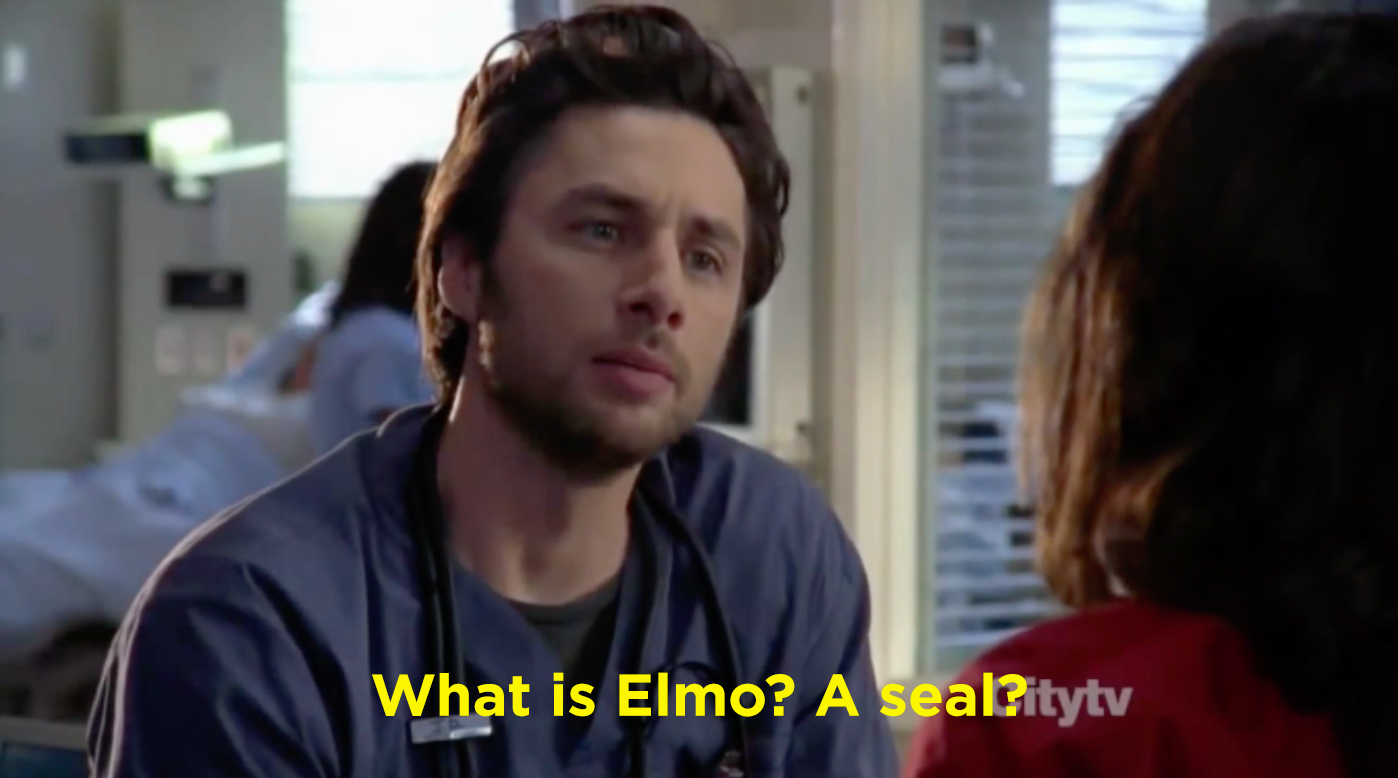 18.
When Elliot was mad her "jokes" didn't land well: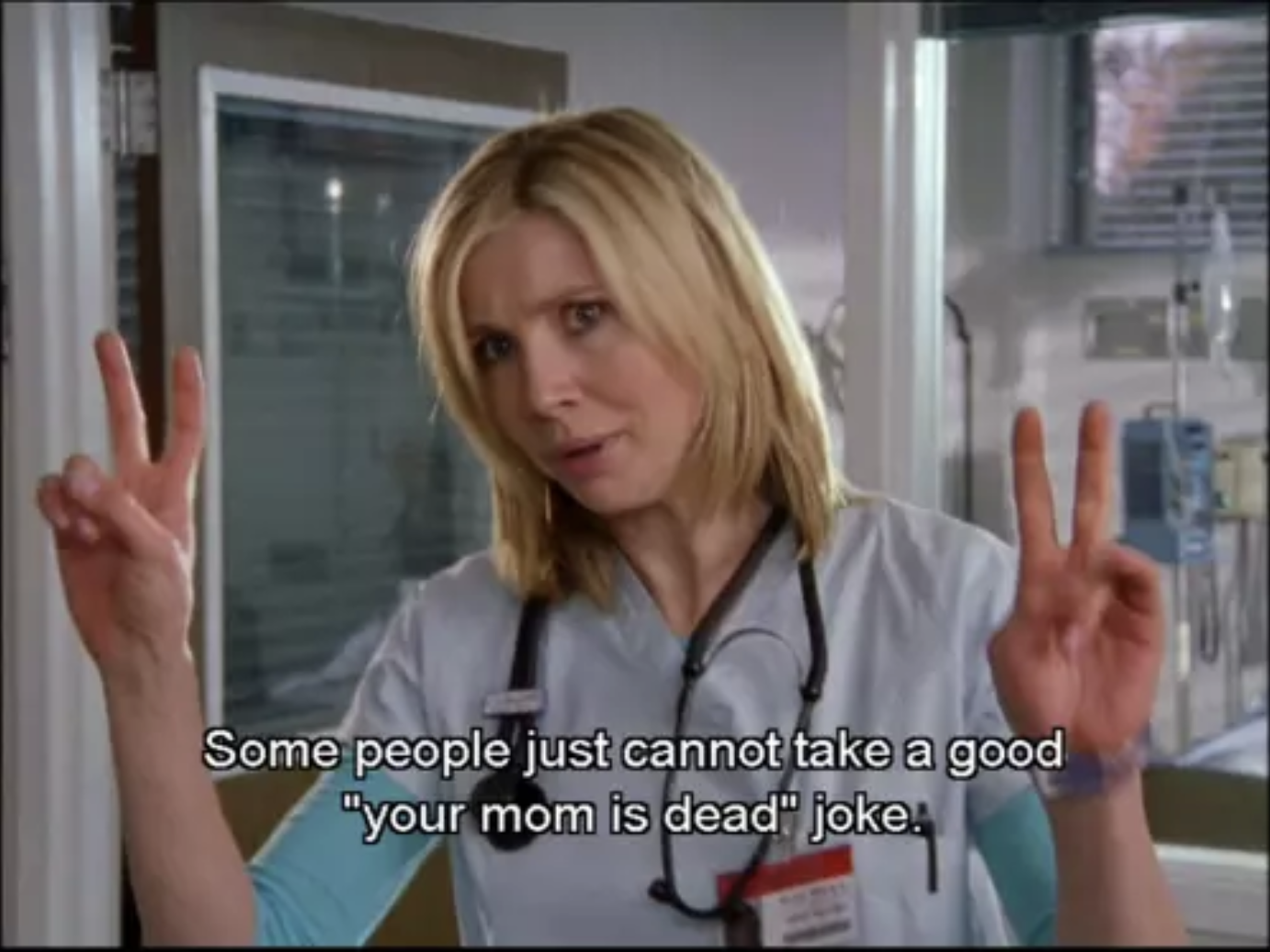 20.
When Dr. Kelso finally asked J.D. this question: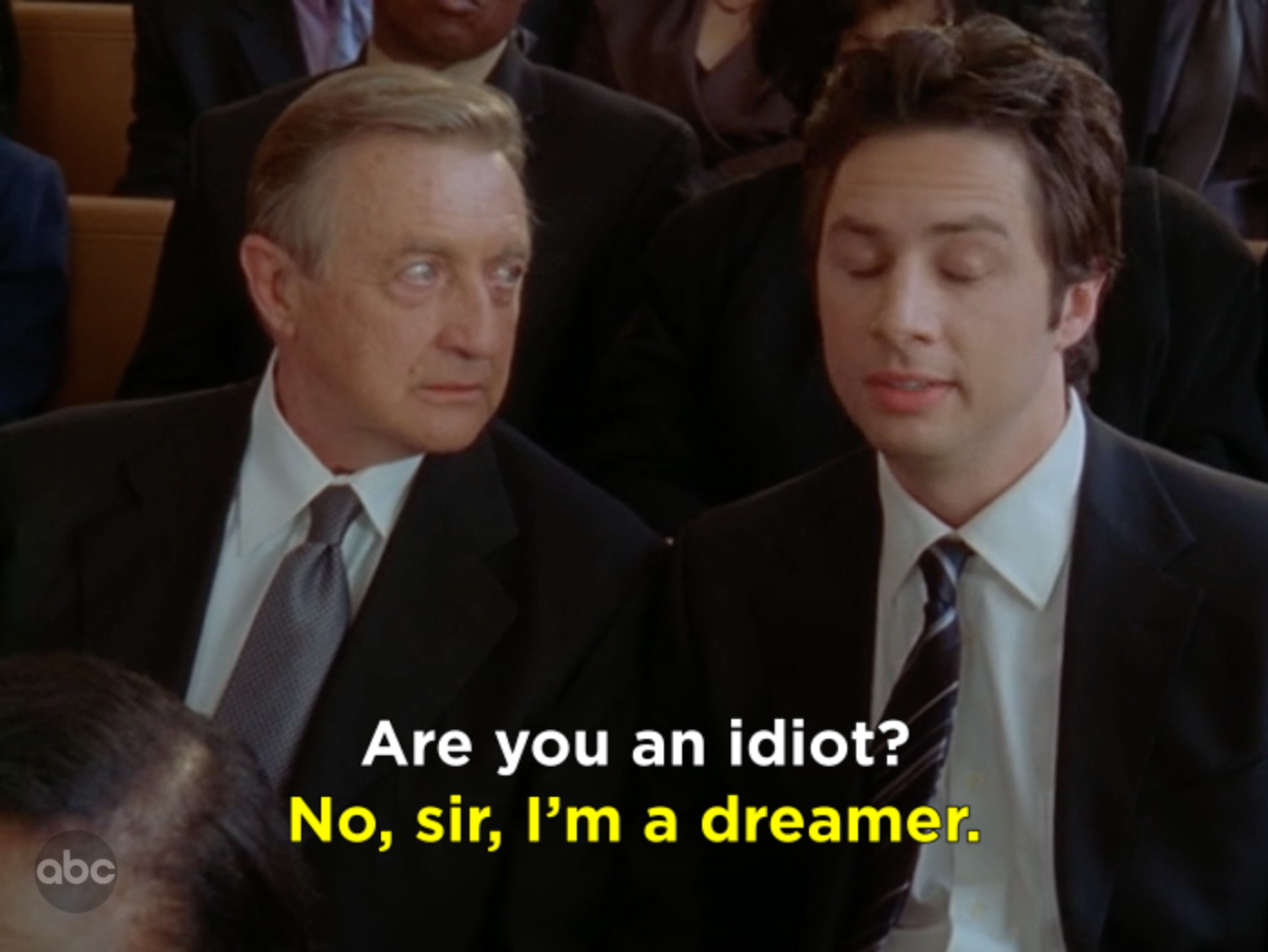 21.
When J.D. talked a little too openly about his patients: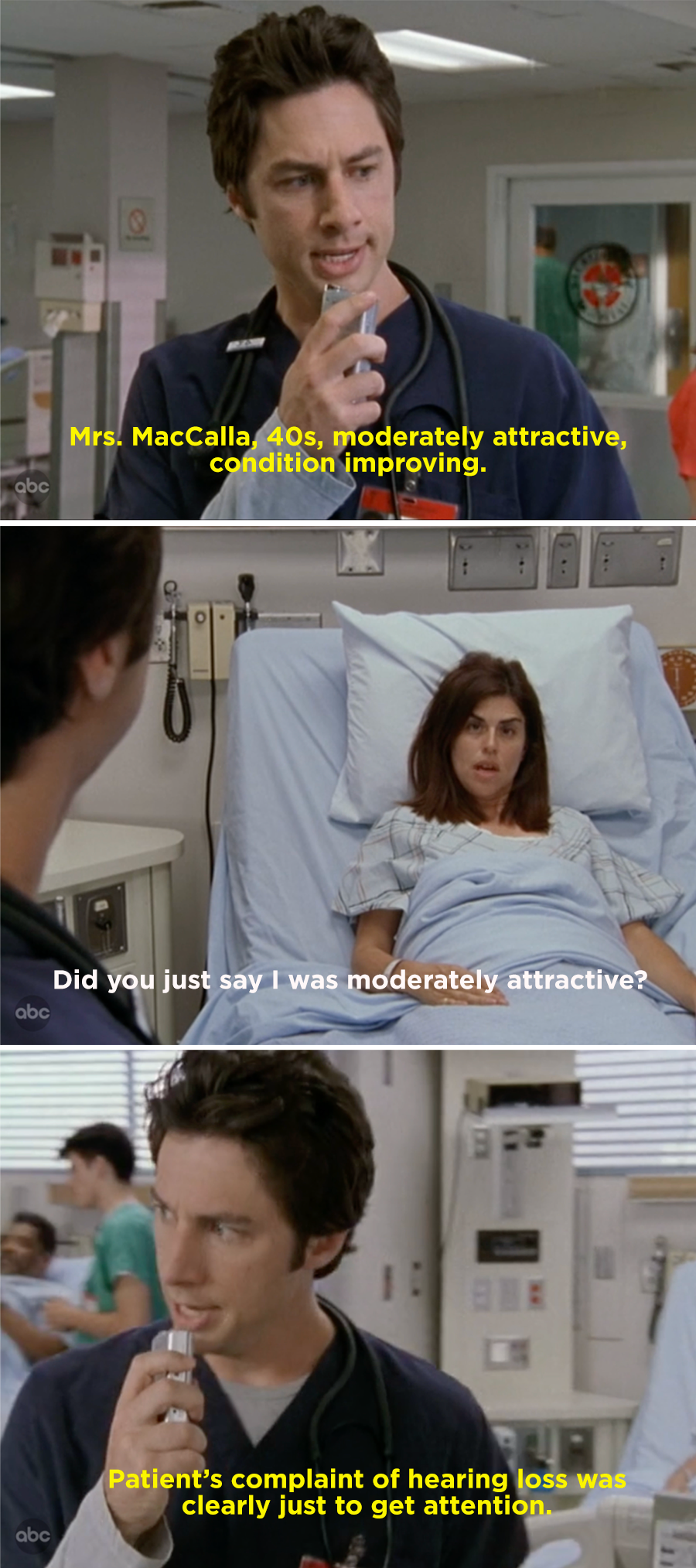 22.
When Turk was pissed about appropriation: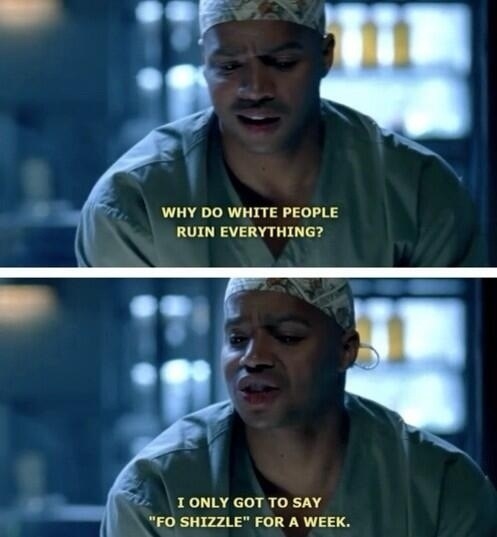 23.
And finally, when J.D. was terrible at basketball and Turk was amazing at friendship: