1.
Dr. Floyd Seskin's UroClub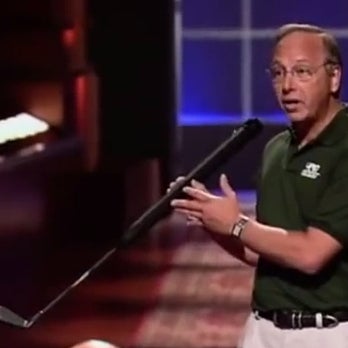 Are you an active golfer with an overactive bladder? No? Oh, OK, then we guess you don't need a golf club you can also pee into. NEXT!
2.
Buck and Arlene Weimer's Under-Ease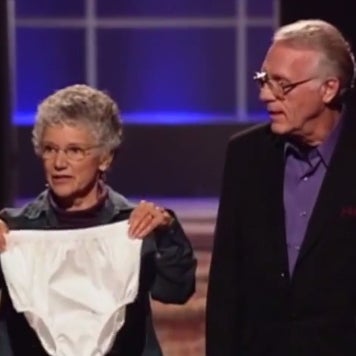 When the investors are in agreement that they would rather suffer from bad gas than purchase your product, you might be pitching to the wrong demographic.
3.
Johnson Bailey's Man Candle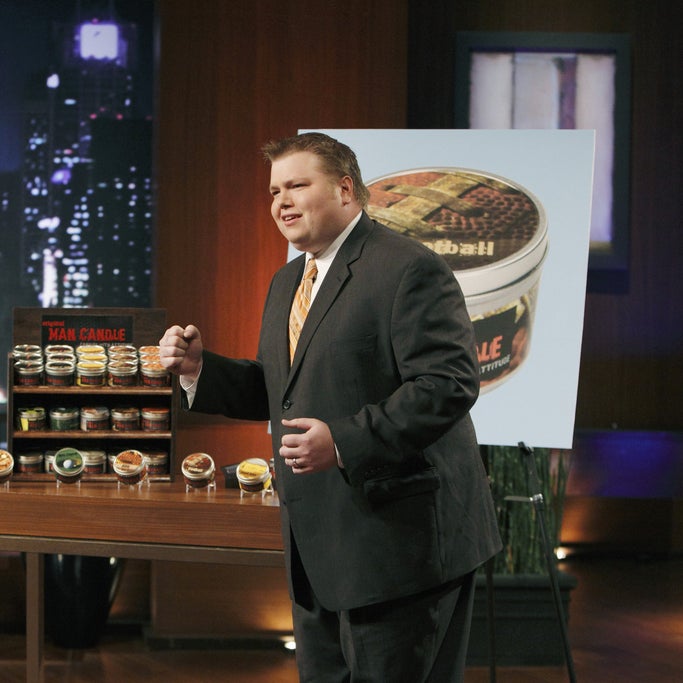 Because who doesn't want their man cave to smell like pot roast, football, or beer? And Bailey's best seller? Farts. That's not a joke.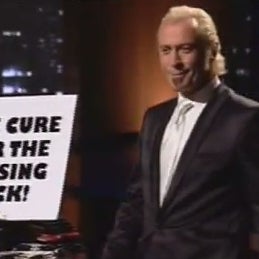 A pair of socks that comes with a spare in case you lose one... The cure for the common cold? Useless! The cure for the missing sock? Priceless! So priceless that the sharks couldn't even begin to talk money with this guy.
5.
Matty Sallin's Wake n' Bacon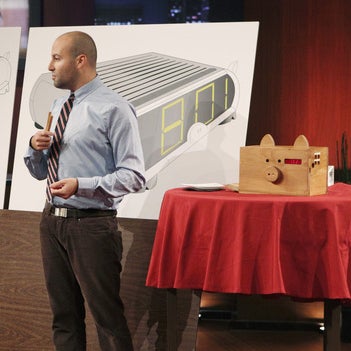 Sure! Who doesn't like waking up to the sweet smell of bacon? But considering that the thawing bacon is just waiting inside the clock the whole night, bacon is probably the last thing you'll be craving by the time morning comes.
6.
Rebecca Rescate's CitiKitty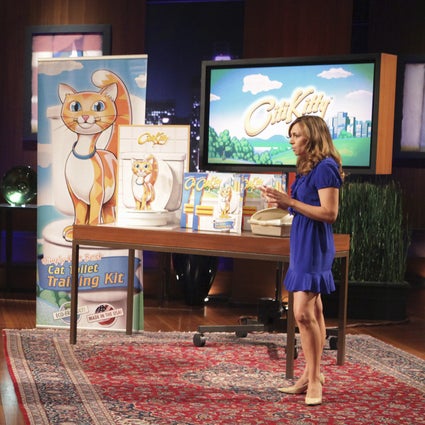 If you want to recreate that terrifying cat on a toilet scene from Meet the Parents, then this product is for you!
7.
Todd Colby Pliss' Rent A Grandma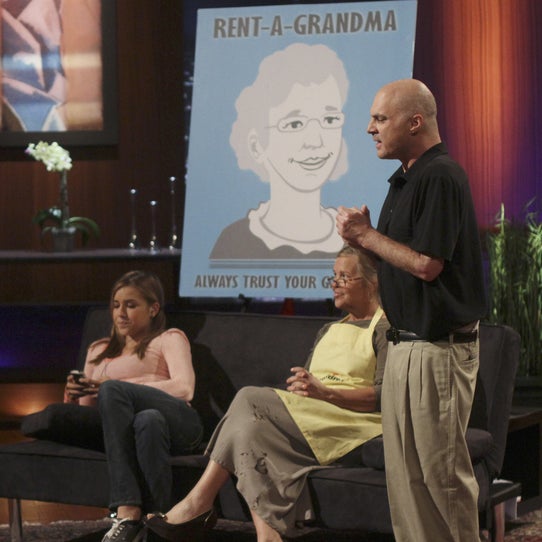 Are things around the house happening a little too fast? Need someone to make everything take twice as long while asking you a lot of questions? Call Rent A Grandma! If you don't... they'll all be really disappointed in you.
8.
James Martin's Copa Di Vino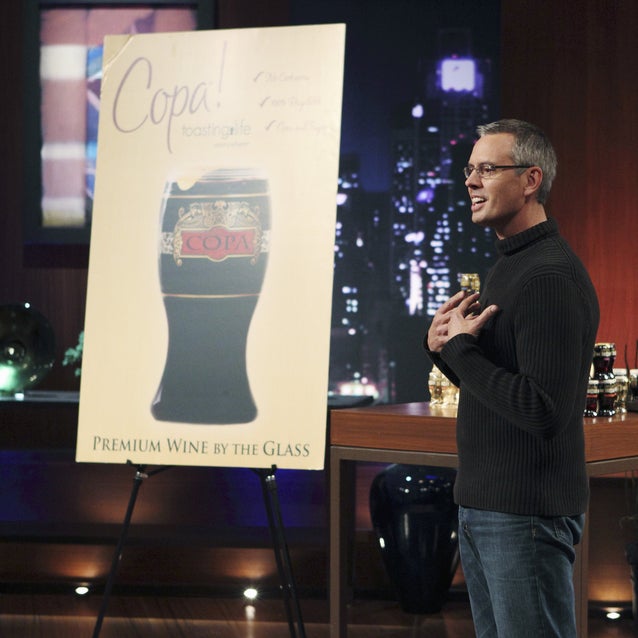 The craziest thing about this product is, why have a glass of wine when you can have a whole bottle? Other than that it's pretty genius.
9.
Ryan Custer's COUGAR Energy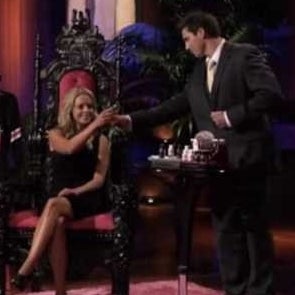 Are you a "cougar" running low on energy from chasing after young men all day? Then take a nap.
10.
Jim Pittman's AirBedz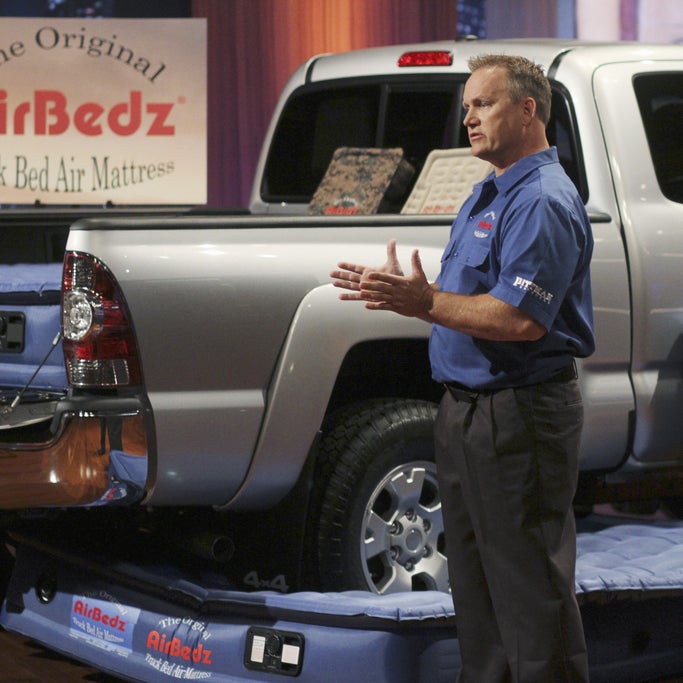 If you make enough decisions that result in you needing to sleep in the back of your pickup, maybe you should just buy this.