We hope you love the products we recommend! Just so you know, BuzzFeed may collect a share of sales or other compensation from the links on this page. Oh, and FYI — prices are accurate and items in stock as of time of publication.
1.
If you're someone who doesn't mind taking risks and treading the road less taken, this Skagen Analog Green Dial Men's Watch is just for you - ₹3,496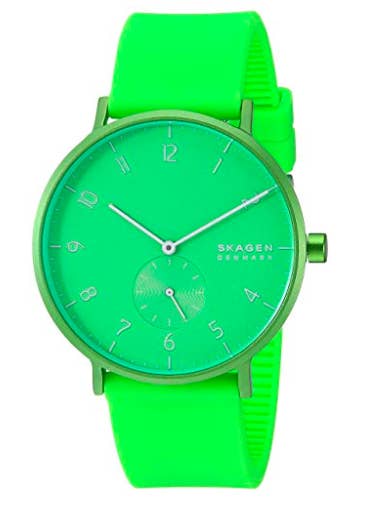 2.
This silver strap analog Citizen watch is well suited for daily use at the office - ₹5,435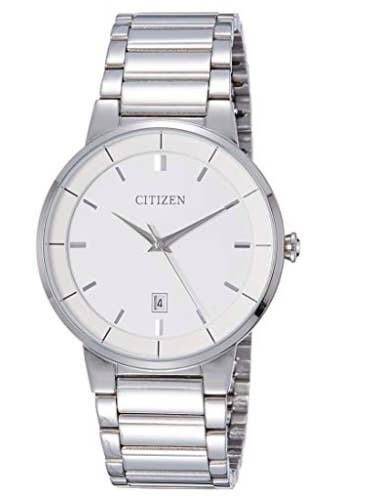 3.
If you don't mind a lil bit of bling on ya, the Titan Octane Chronograph grey dial men's watch should be a part of your wardrobe - ₹8,545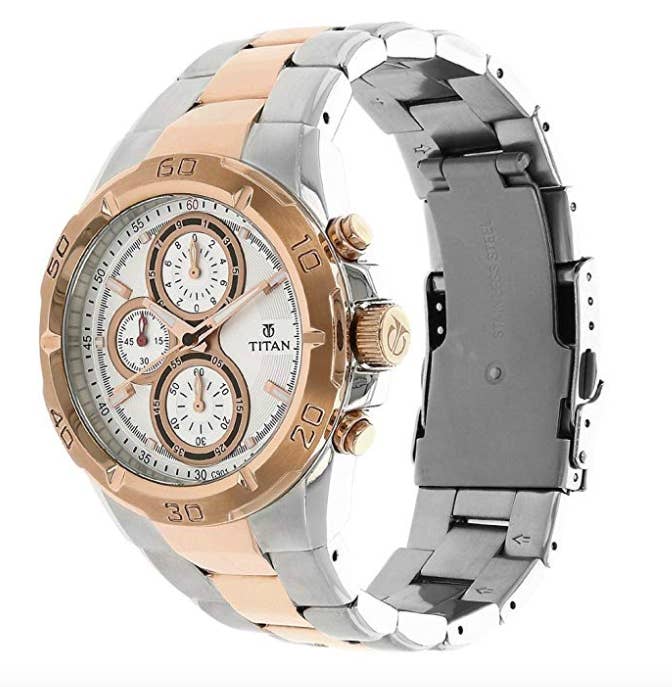 4.
A black Fossil Machine Chronograph watch will go with everything because of the versatility of its colour and style - ₹9,495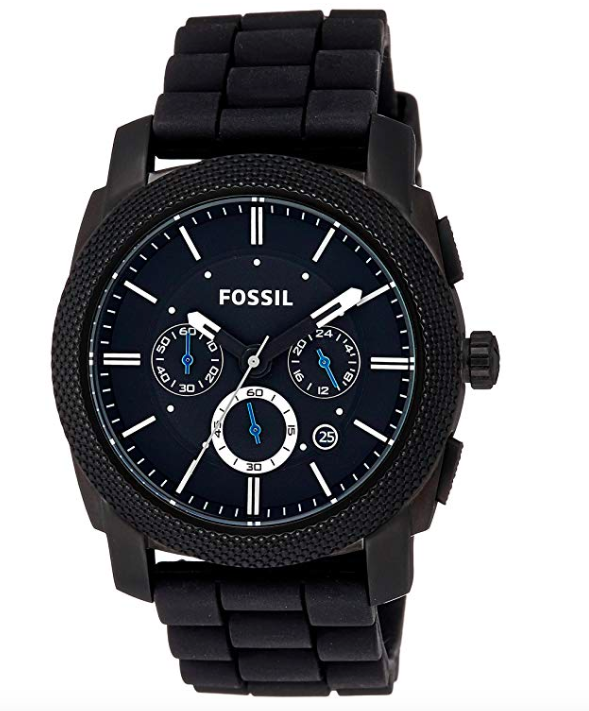 5.
Speaking of versatility, this frosted stainless steel Timex E-Class Analog Silver Dial Men's Watch is a class apart. The white dial truly amps up the look of this piece - ₹4,676
6.
A brow leather strap watch should be a staple in your wardrobe. It pairs well with formals and smart casuals - ₹7,196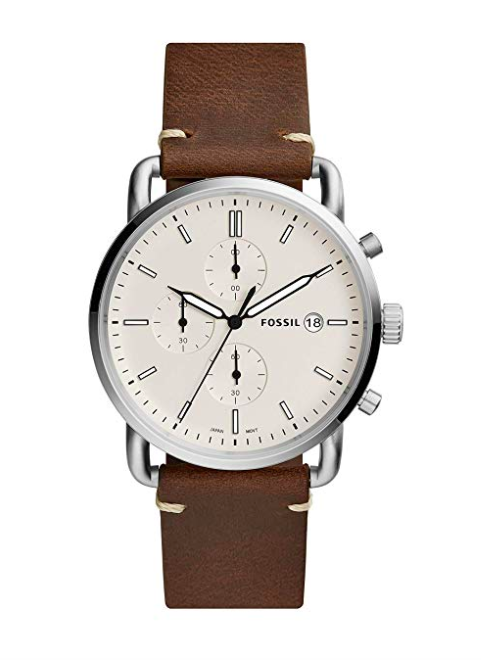 7.
The gold detail on this Casio Analog Black Dial Men's Watch is one of a kind. It's water resistant up to 50 m and comes with a 2-year warranty - ₹6,745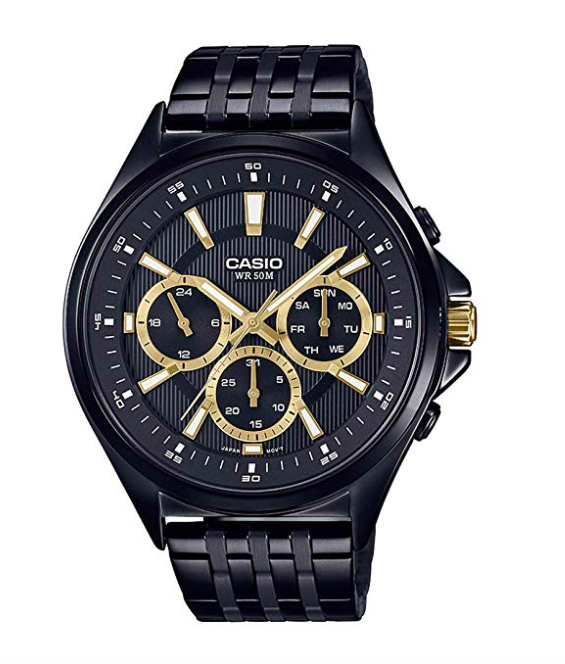 8.
One can never go wrong with a black leather-strapped watch. The black dial on this Fossil watch with the gold details can be worn to everyday occasions or when you're suiting up - ₹5,577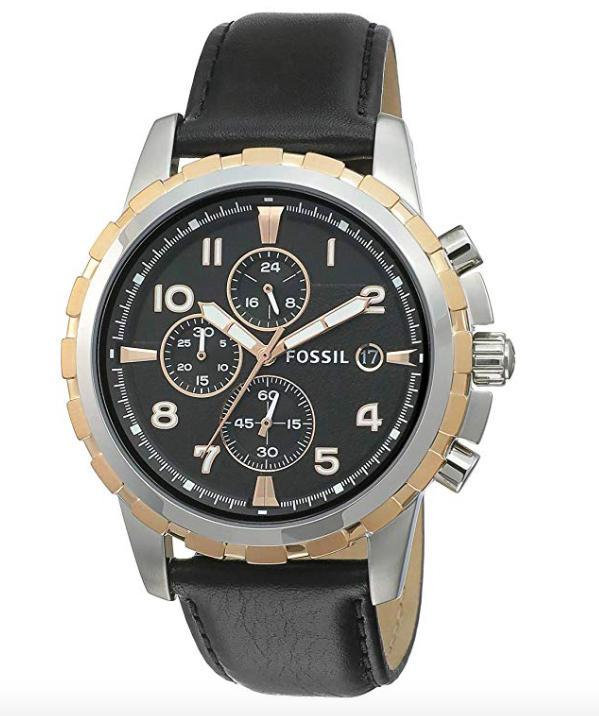 9.
Throw it back to the early '90s with Casio Edifice Analog-Digital Blue Dial Men's Watch - ₹6,795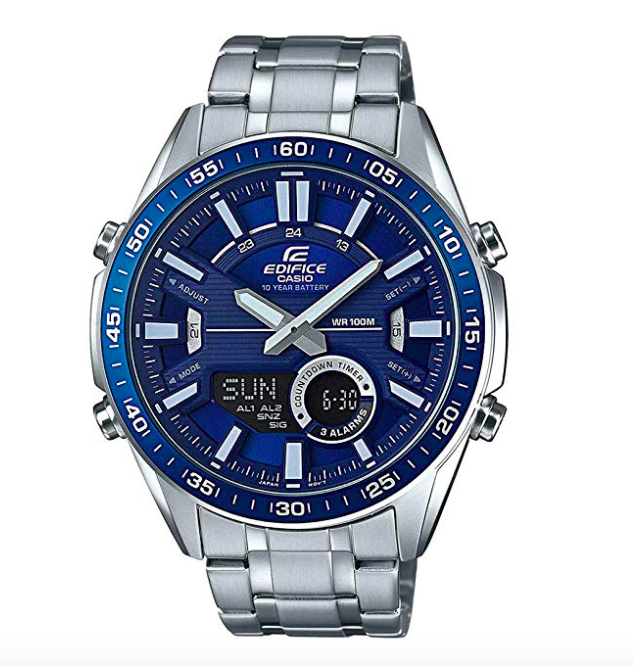 10.
Another classy but slightly unconventional piece is the green Fossil Leather strap watch. If you're going for the basic white shirt and black pant look, this watch will add a subtle pop of colour - ₹8,796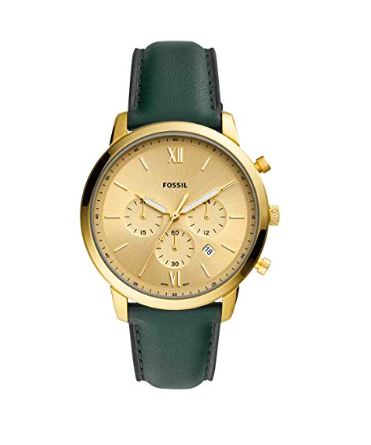 11.
You can never go wrong with a basic Casio G-Shock. If you don't already own one, this one needs to be on the top of your shopping list. It's smart, casual, sporty, and durable - ₹7,915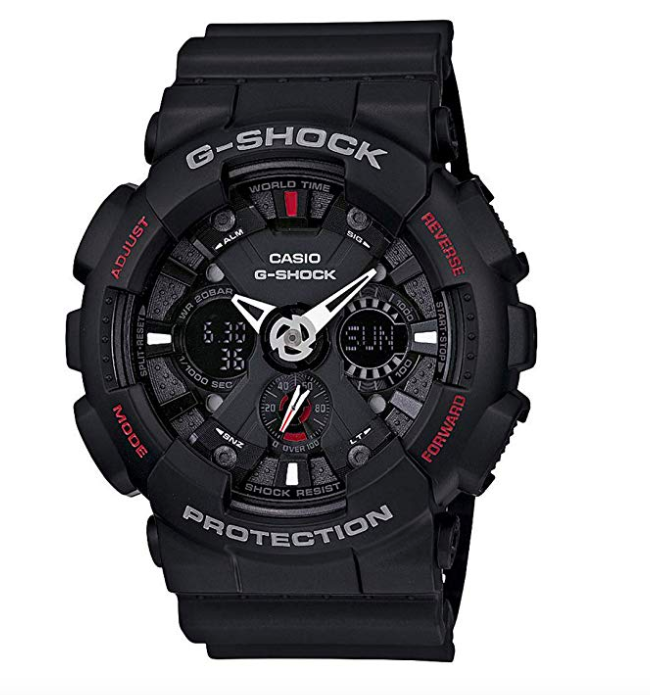 12.
Want a pop of colour? This bright red Casio G-Shock ain't for the faint hearted. With this watch, you will be accessorised, and how - ₹6,795
13.
And this evergreen *wink wink* camo-print Casio G-Shock watch is suitable for those who are outdoorsy - ₹7,915