Kanye Surprised Armenian Fans With A Crazy Free Show
He jumped in a lake. Seriously.
The Kardashian Wests have been visiting Armenia, getting in touch with the family's roots and honoring the 100th anniversary of the Armenian genocide.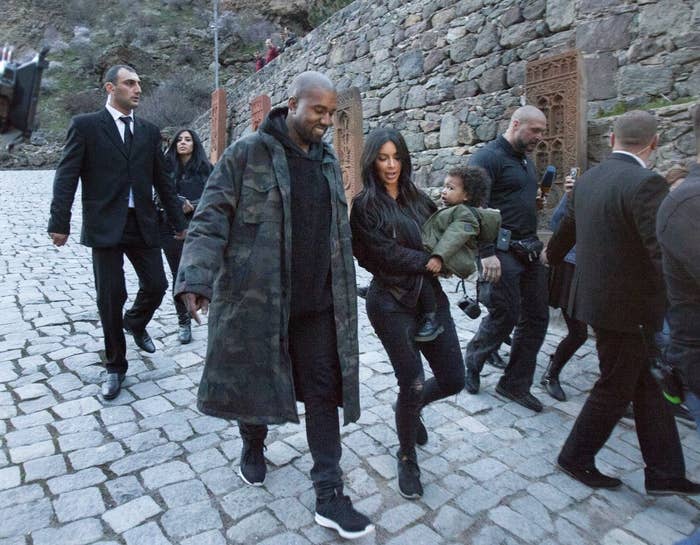 But they made time for some fun, too. On Sunday, Kim announced her hubby would play a free show.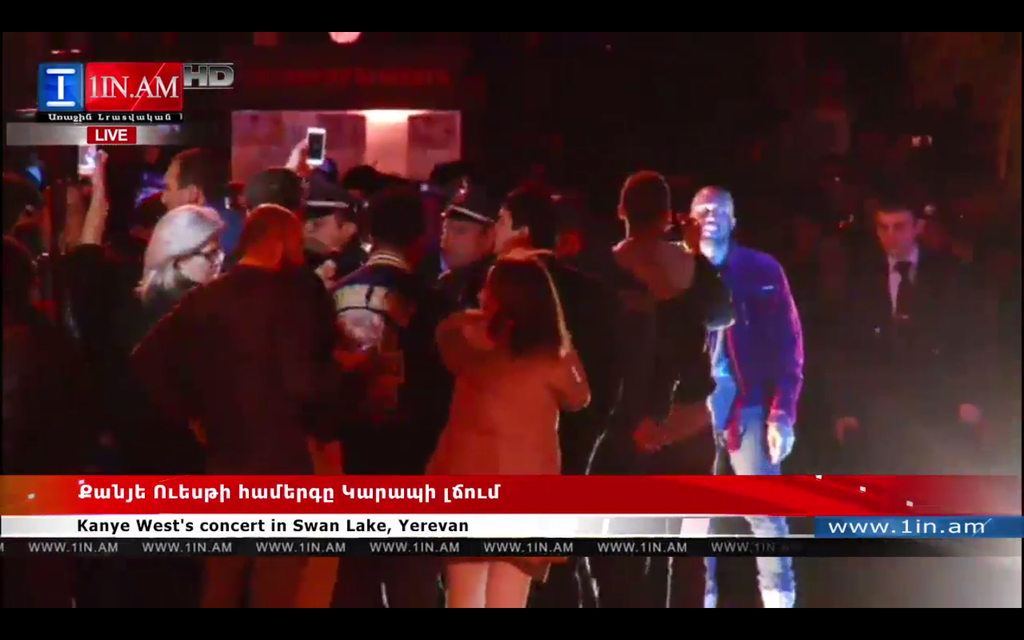 Then, the music abruptly cut out during "Good Life," and Kanye coyly remarked, "We're going to do something different right now."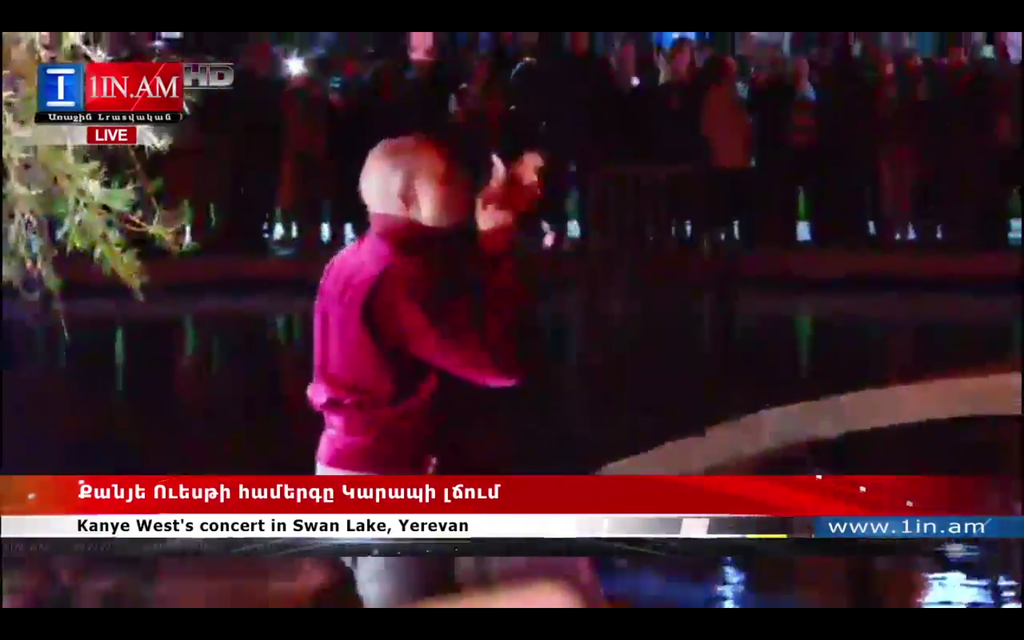 So people in the crowd did too.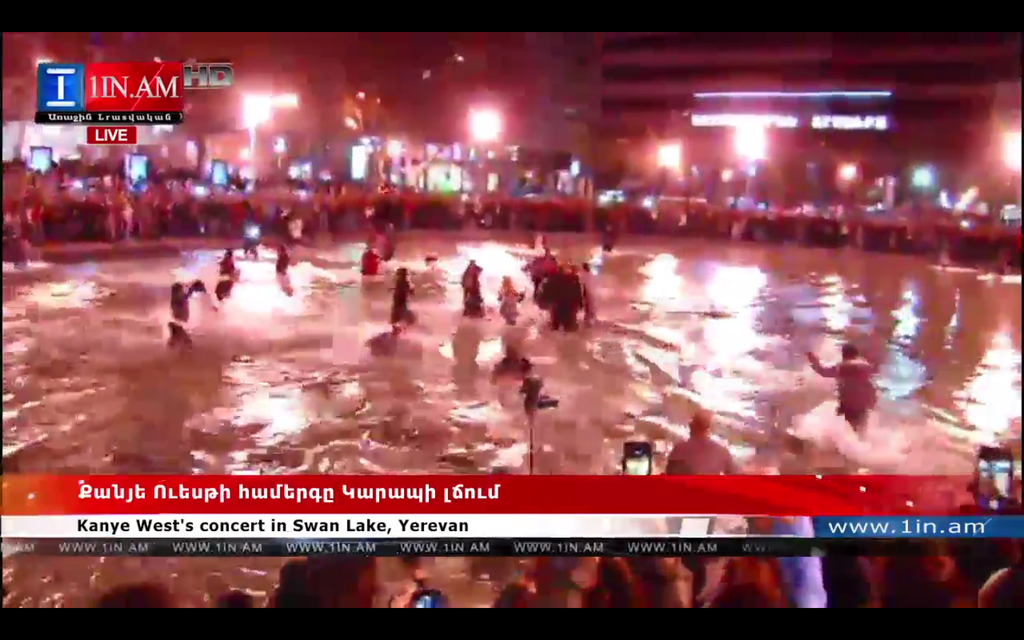 Kim later said he wanted to get closer to the other side of the crowd.