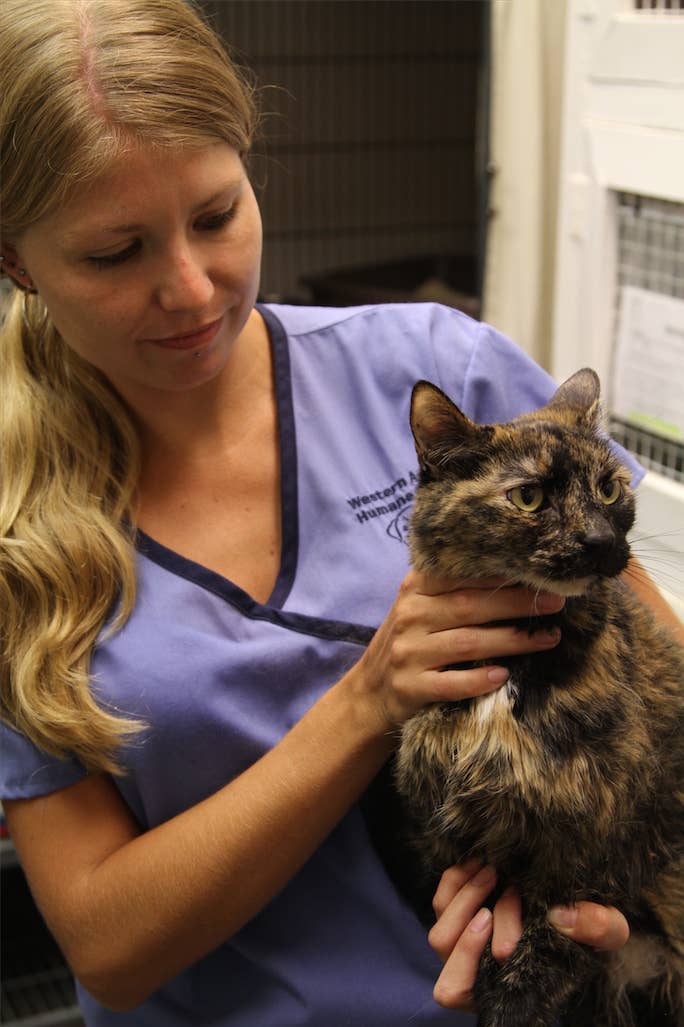 A cat survived an hour underwater in a sunken boat before it was pulled from Lake Havasu, Arizona, over the weekend.
Six people were on board the Commander powerboat Saturday afternoon when large waves overtook it. The Mojave County Sheriff's Office responded to the boat passengers, and Dive Time Recovery was called in to bring up the craft from the 15-foot-deep waters.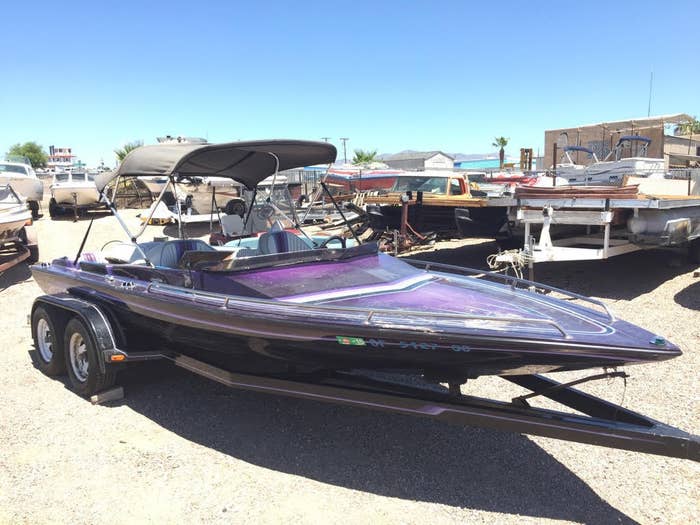 No one knew there was an animal stowaway, said Jon Zuccala of Dive Time Recovery. He and his son raised the boat, then pumped some of the water from its engine. Then they dropped it off at a mechanic and returned the following day to a surprising discovery.
"In the morning, the mechanic found the cat," Zuccala told BuzzFeed. "It scared him."
He said he's seen fish or crawdads inside recovered boats during his 15 years in business, but this is the first live mammal. But its survival — though miraculous — wasn't impossible, he added. With its engine in the back, the boat would have tipped upward as it sank, pushing the cat into an air bubble in the ski locker.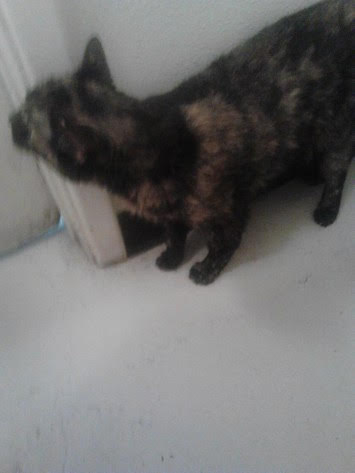 What remains a mystery is whom the cat belongs to, Zuccala said. The boat owner, who is from Orange County, California, said he doesn't recognize the cat and isn't sure when or how it got into the boat.
Zuccala guessed that since the boat is stored outside, the cat climbed in to escape the heat. It then seems to have survived the 300-mile drive to Lake Havasu, time on the water, an hour underwater, as well as a night in the mechanic's shop.
"That's quite an ordeal," Zuccala said.
If no owner comes forward, the cat will be put up for adoption in several days. For now, humane society workers have named her River.
"It's a cute cat," Zuccala said.