During quarantine, I've been recreating famous works of art using whatever's in my pantry and fridge. Here are a few pieces you might recognize...
*Everything I use goes back in the box or into my dinner. No food is wasted!*
1.
Girl With a Pea Earring
2.
Red Lentil Roy Lichtenstein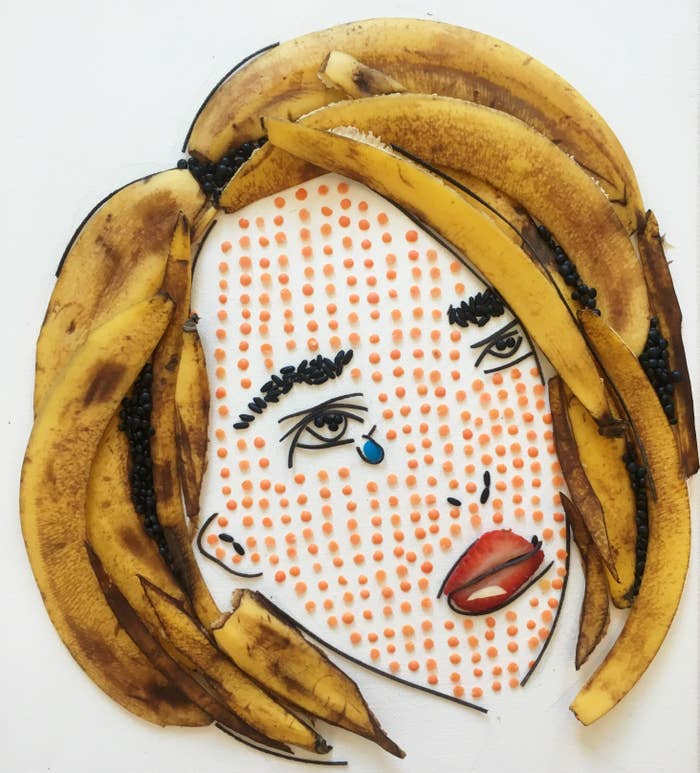 3.
A Scream to Edvard Munch On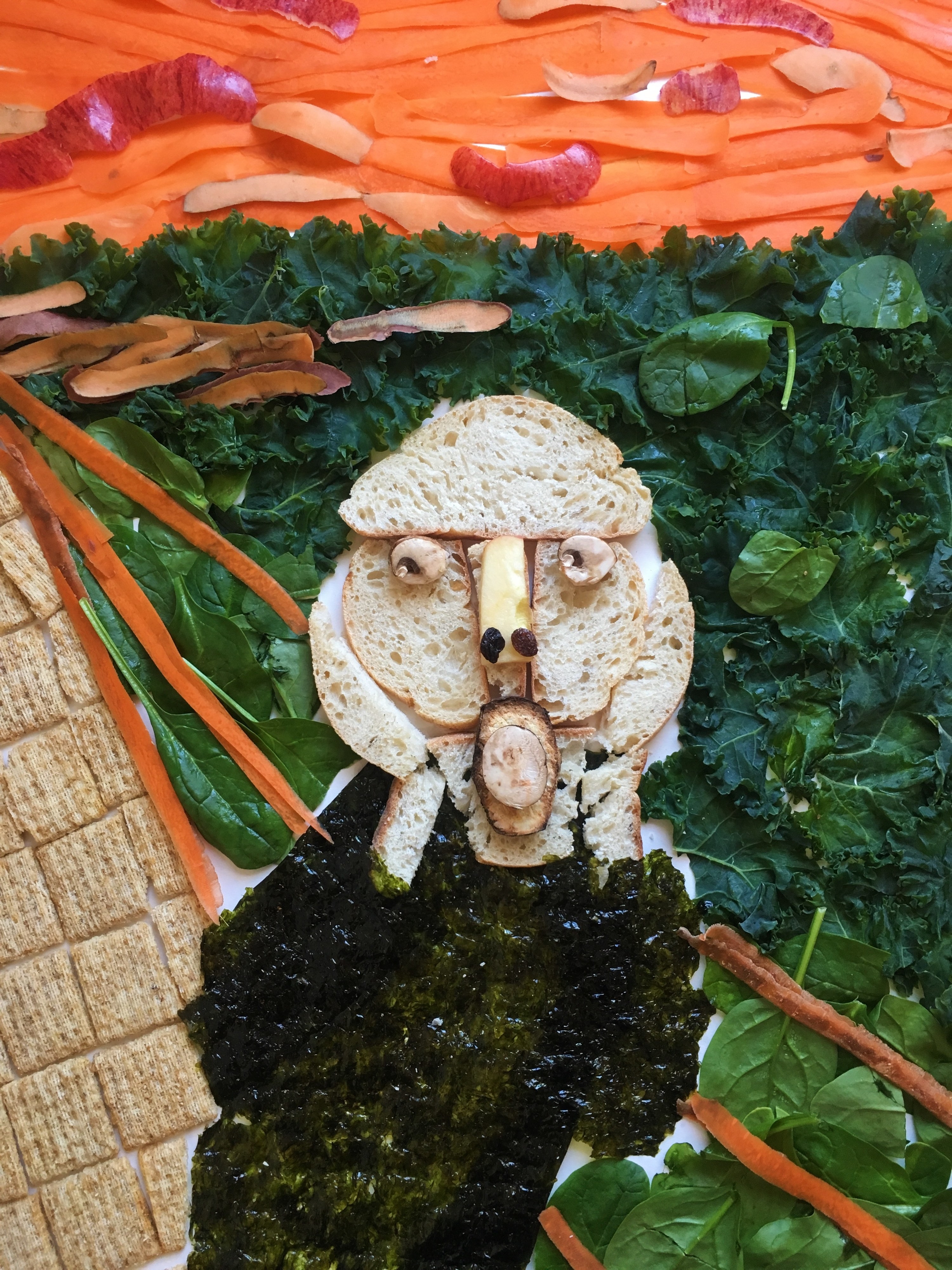 4.
The Creation of Adam... with Spaghetti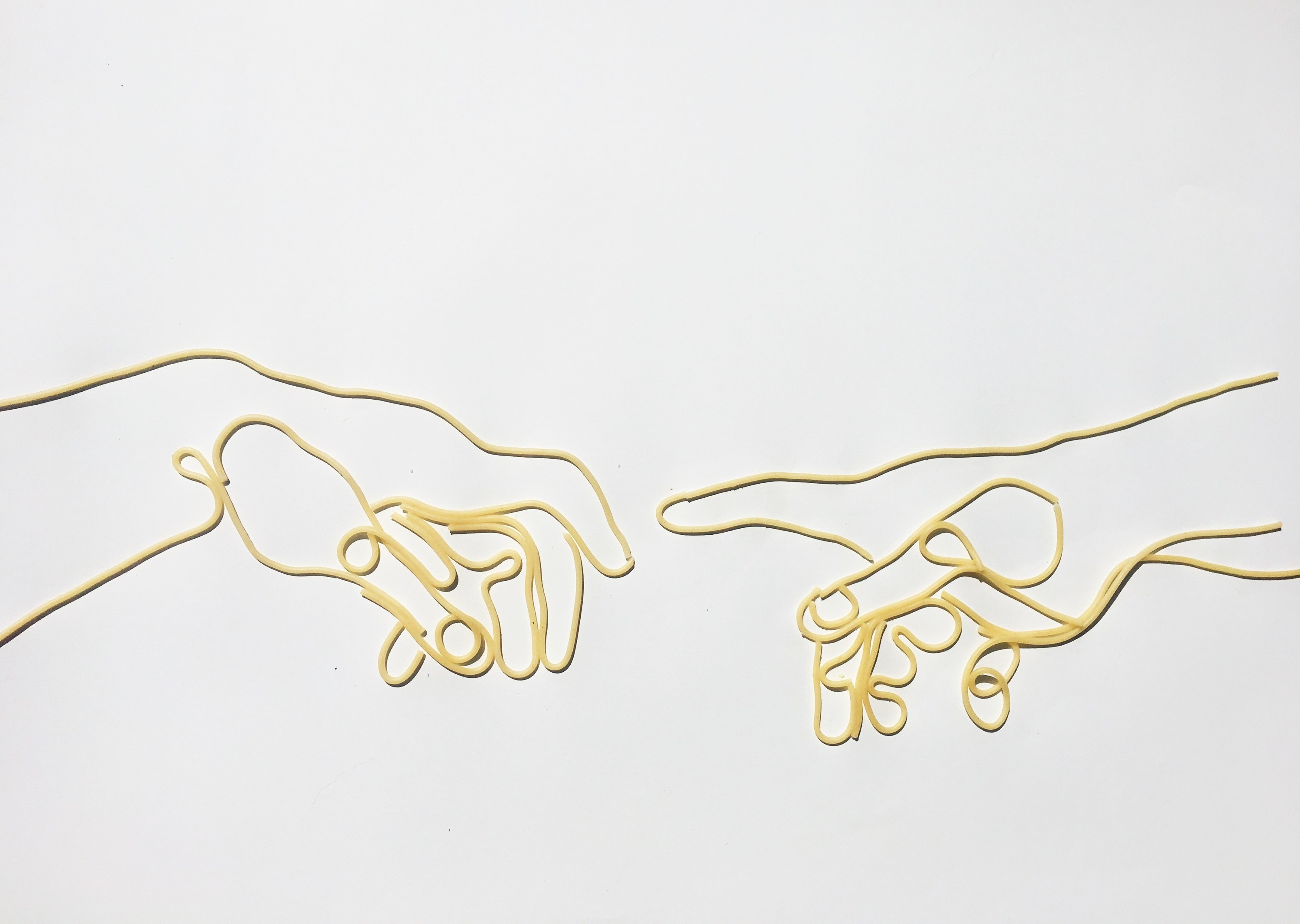 5.
Mona Lisa, the Most Famous Dough Vinci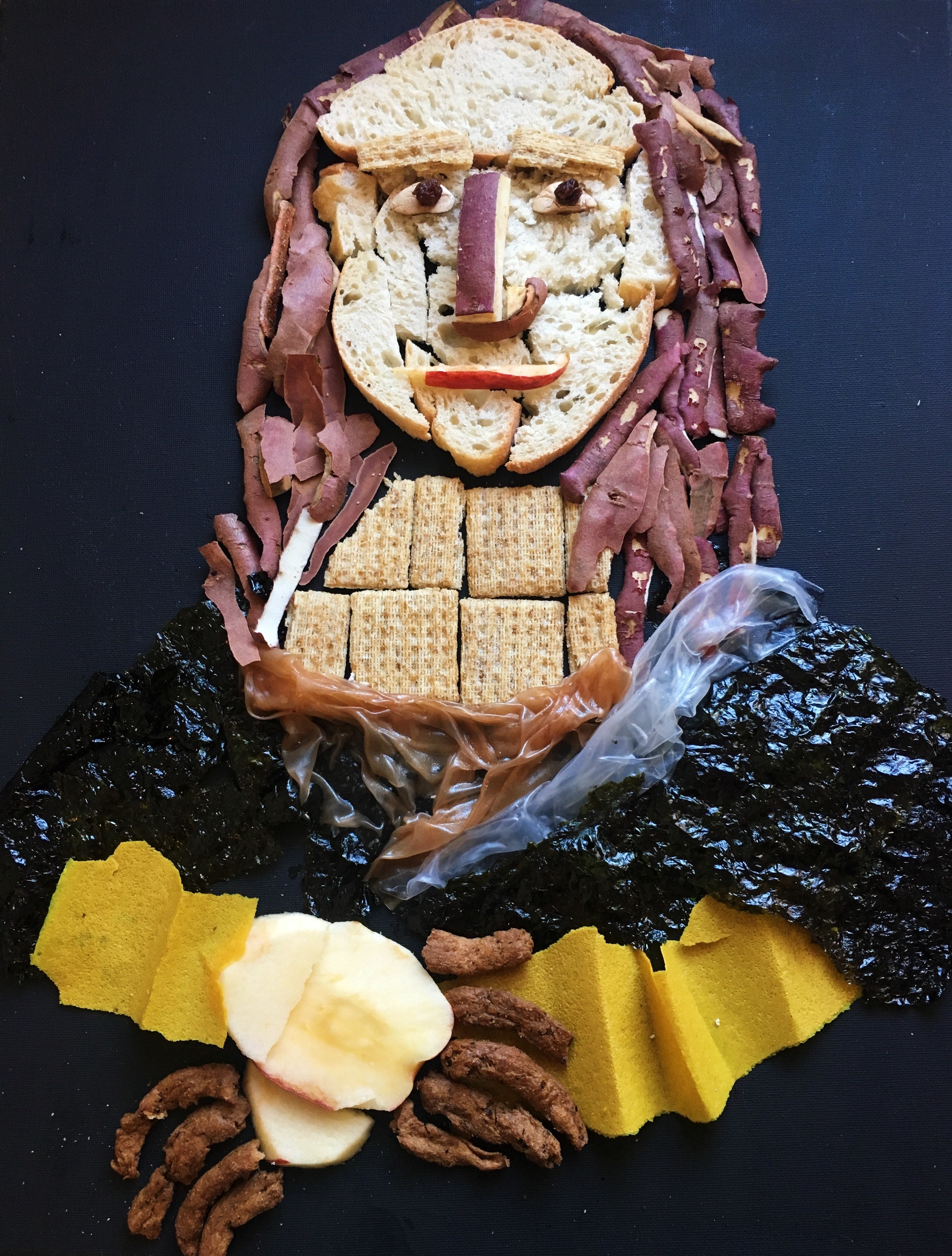 6.
Composition II in Fruit, Veg and Legumes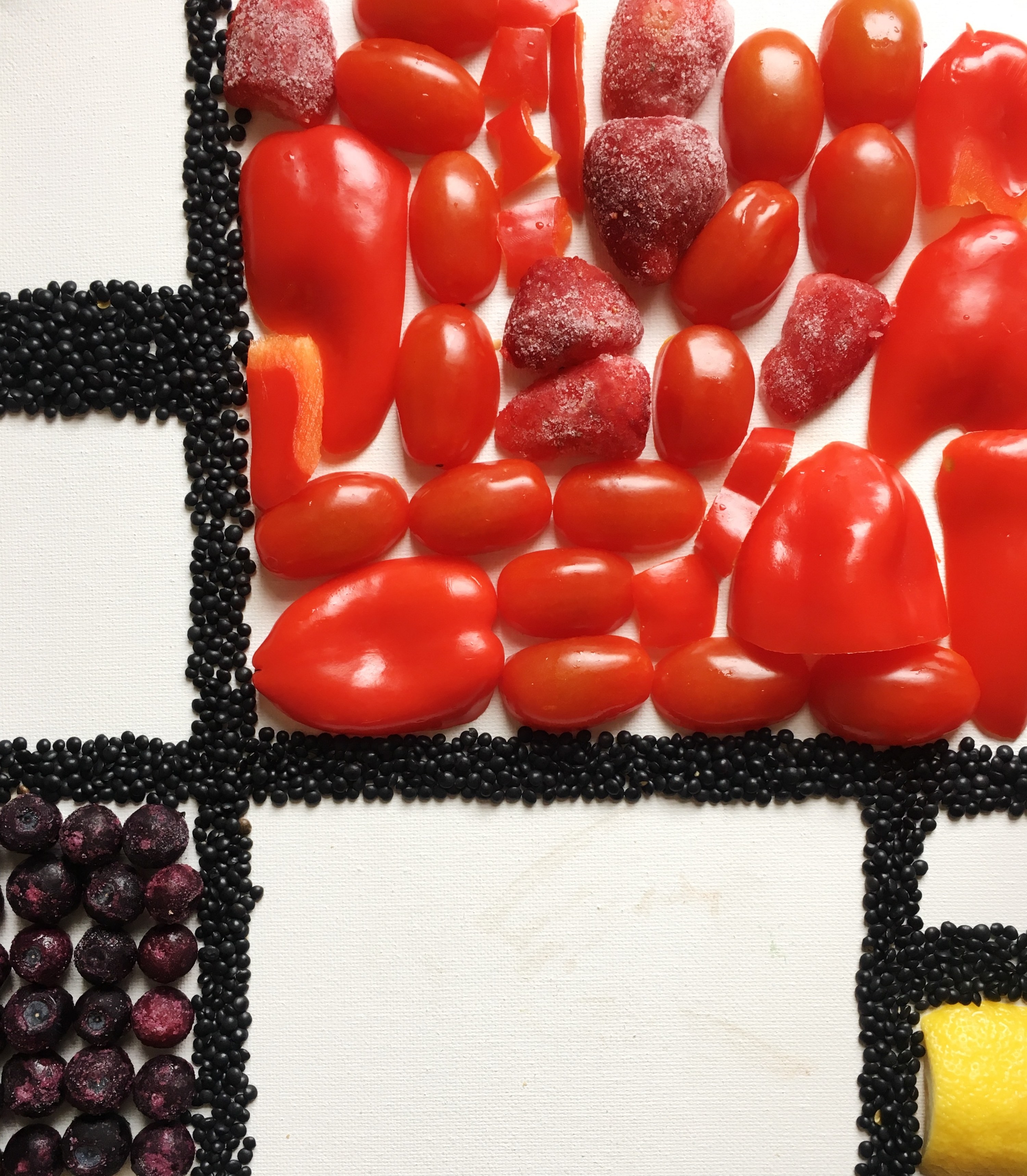 7.
Vegan, Gluten-Free Dali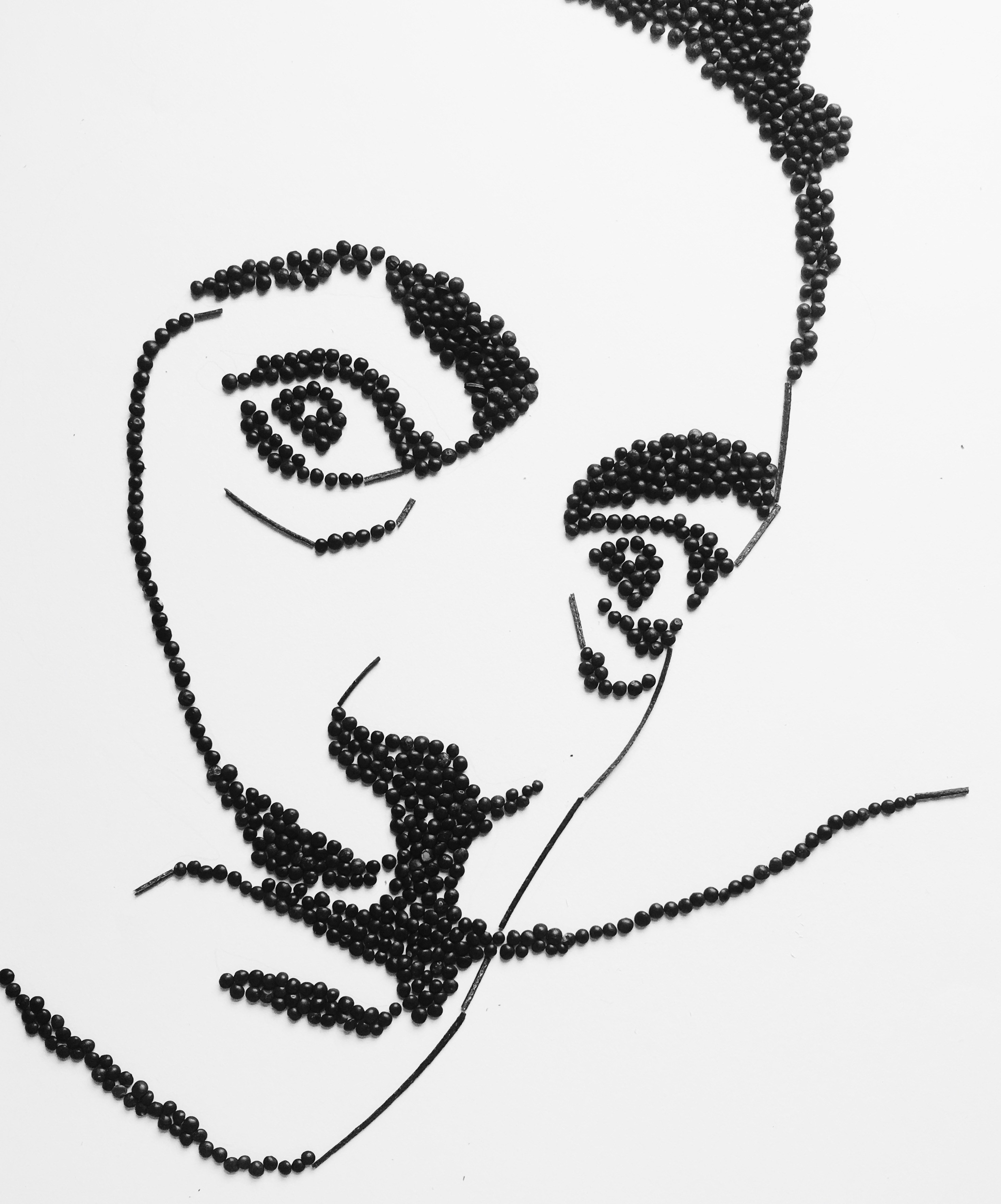 8.
American Gothic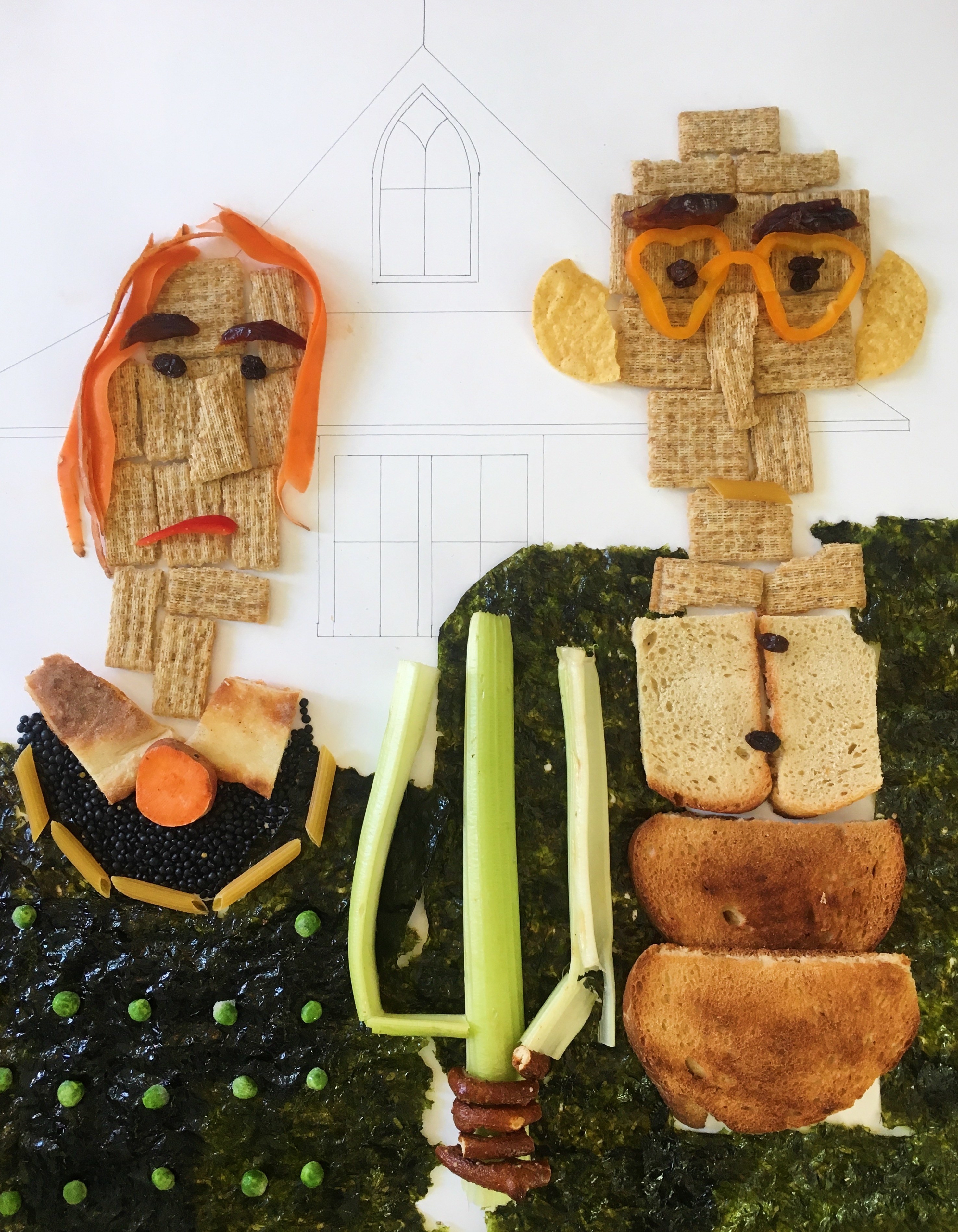 9.
Frida, Hecho de Comida