This is Toni Canto, a member of Spanish parliament. The actor-turned-politician plays a sex tourist in the film, and he is definitely seeing the sights...
Canto filmed his scenes in 2011 before he ran for parliament and became the deputy for the social liberal party, UPyD (Union, Progress, and Democracy). Canto told Spanish news agency EFE that he just wanted to explore his artistic side before becoming an MP (member of parliament).
"I'm aware of the fact that I live in a society where people are more shocked by seeing an MP's backside than by one who robs or is paid under the table."

"If you're asking me if I would have played a gay character in sex scenes while being an MP, the answer is yes. I need to express my artistic side, otherwise I go a bit mad."
He has also been tweeting his support for the film.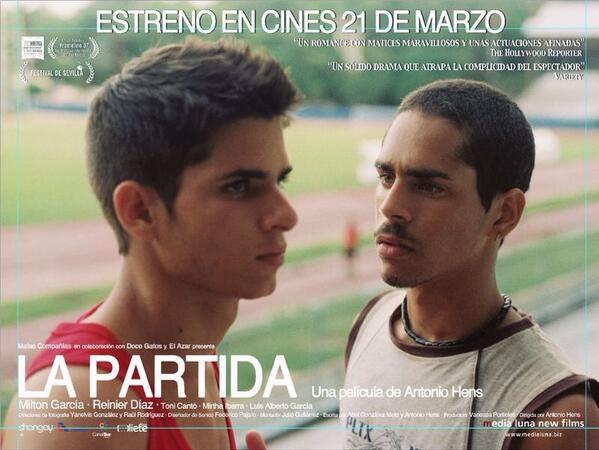 The film, which is about the lives of Cuban rent boys in Havana, premiered in Madrid on March 18th.