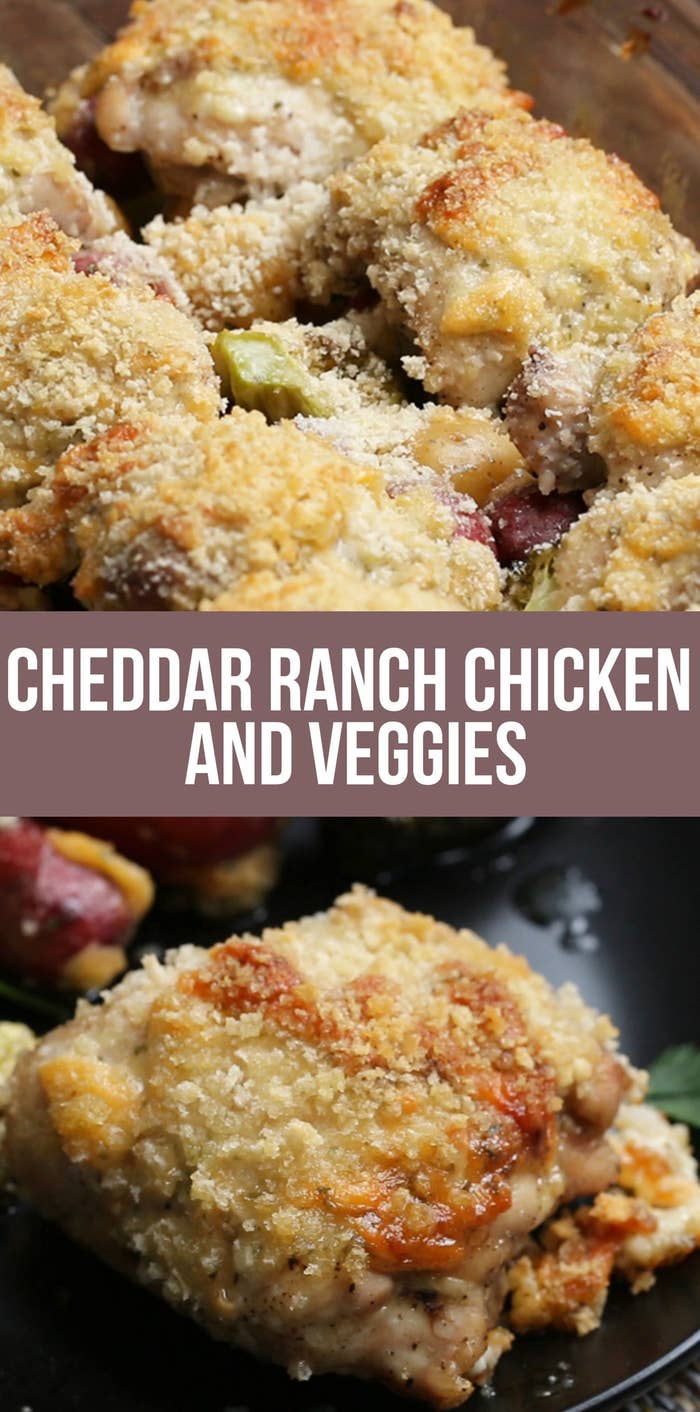 INGREDIENTS
1 cup mayonnaise
1 packet ranch seasoning
2 cloves minced garlic
1 cup cheddar cheese
1½ lb assorted baby potatoes
1 head broccoli
8 boneless skinless chicken thighs
Salt, to taste
Pepper, to taste
1 cup panko bread crumbs
PREPARATION
Preheat oven to 400˚F/205˚C.
In a bowl, mix mayonnaise, ranch seasoning, garlic, and cheddar cheese. In a large bowl, toss ½ of the cheddar-ranch mixture with the potatoes and broccoli. Pour the veggies into a 9x13-inch baking pan and spread out. In another large bowl, season the chicken thighs with salt and pepper. Place the seasoned thighs on top of the veggies. Spoon the rest of the cheddar-ranch mixture on top of each piece of chicken and pour panko over the chicken and veggies. Bake for 40–45 minutes (times and temperatures may vary). Serve and enjoy!
Want BuzzFeed Tasty right in your inbox? Sign up for our newsletter!