Freeze & Bake Chicken Pot Pies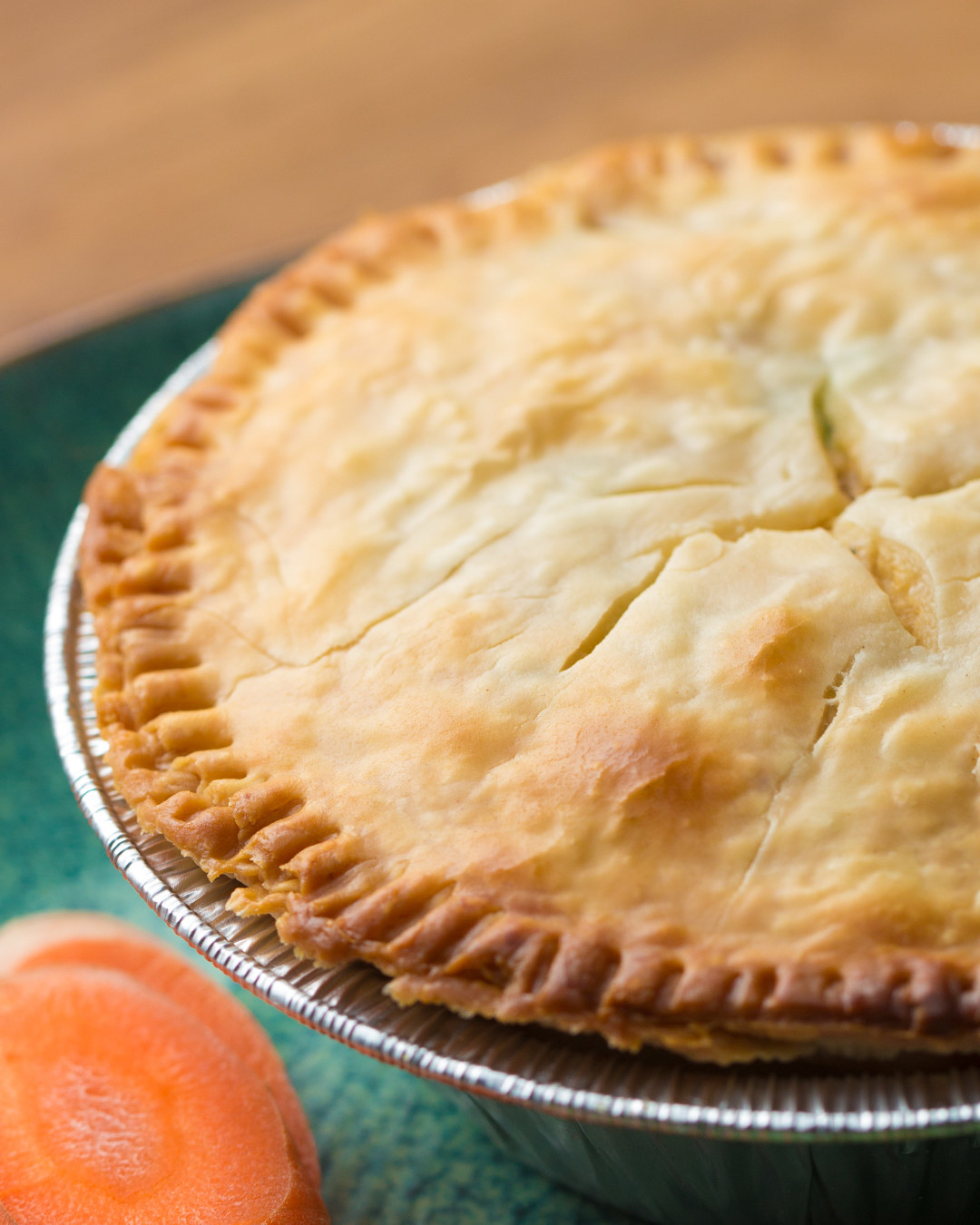 INGREDIENTS
Makes 6 pot pies
⅓ cup butter
1 onion, diced
3 stalks celery, diced
3 large carrots, diced
1 cup milk
2 cups chicken broth
½ cup flour
1 rotisserie chicken, shredded
1 cup frozen peas
1 teaspoon salt
½ teaspoon pepper
3 refrigerated pie crusts
6 disposable foil pot pie pans (or ceramic ramekins)
PREPARATION
1. In a deep skillet, melt the butter and cook celery, carrots, and onion until tender.
2. Pour in the flour, and mix in well.
3. Stirring constantly, add in the milk and chicken broth a little at a time, alternating between the two. Bring to a boil and continue stirring until thickened.
4. Add chicken, peas, salt, and pepper, and stir until combined. Remove from heat and cool.
5. Roll out pie crust and use the foil pot pie dish as a template. Cut a piece of dough for the bottom of the dish that is about an inch thicker than the widest rim of the dish, and a piece that is the same size as the rim. (Roll dough back out and repeat to make more pieces.)
6. Place the larger piece of crust in the bottom of the foil dish, fill with the cooled pot pie filling, and top with the smaller crust piece.
7. Cover each pot pie with foil and freeze for up to 2 months.
8. To bake from frozen, preheat oven to 400˚F/200˚C, and bake for 30 minutes with the foil on top. Remove the foil and bake for another 30 minutes or until golden brown.
9. Enjoy!
Looks like there are no comments yet.
Be the first to comment!