Biscuit Roses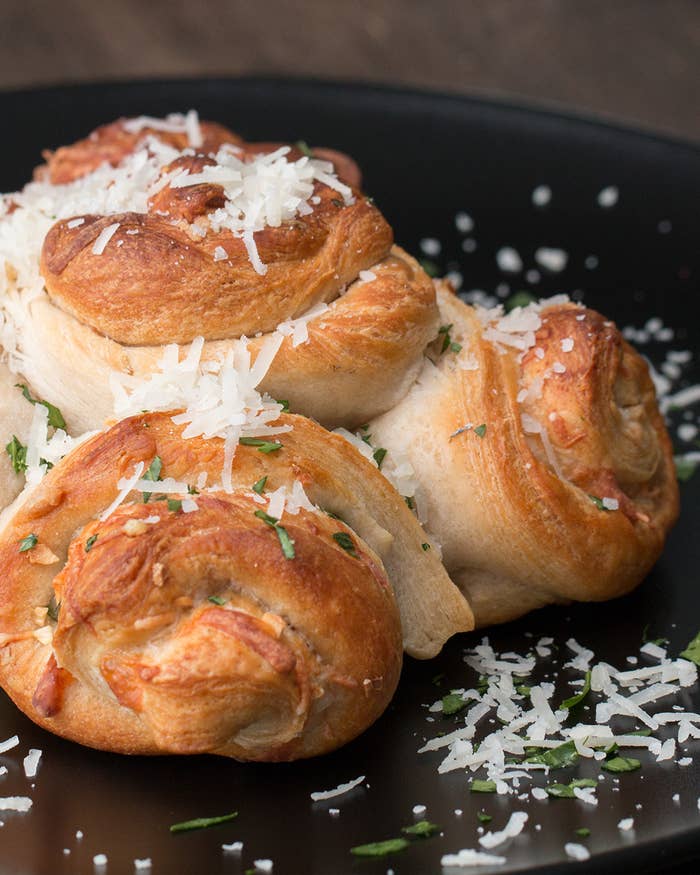 INGREDIENTS
Servings: 5
1 tube flaky biscuit dough
1 Tbsp. minced garlic
1 Tbsp. minced parsley
½ cup mozzarella cheese
½ cup parmesan cheese
PREPARATION
1. Preheat oven to 350˚F/175˚C.
2. Flatten out 1 piece of biscuit dough.
3. Spread minced garlic, parsley, mozzarella, and parmesan onto flattened biscuit dough.
4. Make a small cut starting from the center of the dough to the outer edge & roll into a rose shaped biscuit.
5. Pinch the edge together so the biscuit stays closed while baking. Repeat steps 2-4 until you have five roses.
6. On a baking tray lined with parchment paper, arrange 4 roses into a circle, with all the bases facing in, then put the last rose on top in the center.  
7. Bake for 15 minutes, uncovered, then cover with a piece of aluminum foil and bake for another 5 minutes.
8. Sprinkle with extra parsley and parmesan for garnish.
9. Enjoy!