Baked Parmesan Chicken Strips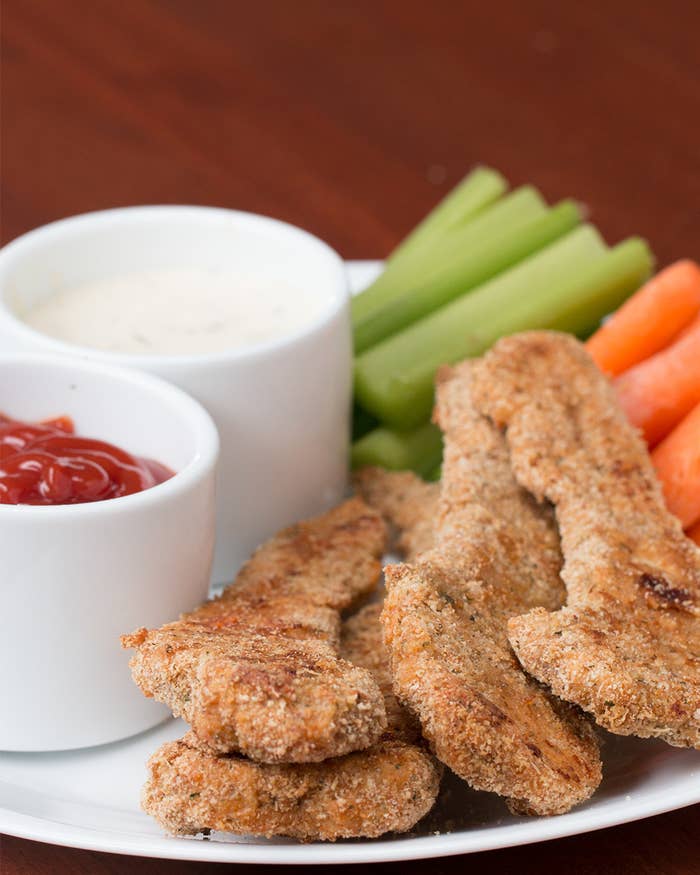 INGREDIENTS
Serves 6
3 chicken breasts, sliced into strips
Salt, to taste
Pepper, to taste
½ cup flour
¼ teaspoon garlic powder
¼ teaspoon onion powder
1 teaspoon paprika
2 teaspoons Italian seasoning
3 eggs
1 cup bread crumbs
½ cup parmesan cheese
PREPARATION
1. Preheat oven to 400˚F/200˚C.
1. Cut chicken breasts into strips and season with salt and pepper.
3. In a re-sealable plastic bag, combine flour, garlic powder, onion powder, paprika, and Italian seasoning.
4. Add the seasoned chicken strips into the flour mixture and seal the bag. Shake until the chicken strips are well coated with the flour mixture.
5. Beat 3 eggs in a small bowl and dip each piece of chicken until well coated.
6. In another bowl, combine bread crumbs and parmesan cheese and coat each piece of chicken with the mixture.
7. Place the coated chicken strips on a greased baking sheet and bake for 35-40 minutes, flipping halfway, and bake until golden brown (times and temperatures may vary based on oven).
8. Enjoy!
Want BuzzFeed Tasty right in your inbox? Sign up for our newsletter!