You are invited to a sleepover but it's finals weekend. What do you do?

Can't. On that study grind.

My grades are good enough that I won't study, but can't get out of bed.

I CAN'T LOSE MY FRIENDS TO SCHOOL!!

sure, sleepovers are fun!

I'm too stupid. gotta study

I'm too stressed about grades, can't sleepover but up for a lit party.

I don't want to move, but you can come over

HU or nah?

I really want to before freshman year is over!

I WANT TO SO BADLY! but I don't have any guy friends

Duh. I've hooked up with more guys than the fg combined.

I guess I have but it doesn't really count.

Are you athletic?

I'm really athletic trust me

hell yes! 3 sport athlete

i only play sports that involve little work

Are you fashionable?

I mean, I only wear three colors

I'm cute in my pastel colors!

I'll be rocking my poms t-shirt next year!

It looks like I wear the same thing everyday

On bad hair days, I wear hats

Favorite food?

Pasta, gardettos, and dip n' dots

Anything artsy for my VSCO!

Any!!! esp goldfish and ice cream

Who do you invite to plans?

Everyone. My mom makes me.

Everyone because I'm a nice person

Only the people I like (SENIORS+1)

If I can fit you in my basement, you're invited.

Whoever my mom says yes to

How are you with boys?

I can get anything or anyone I put my mind to

I'm goooood. boys all the time.

eh... doesn't matter anyway

A boy is my #1 best friend on sc if that counts.

I have a constant group of guy friends.

I want someone to cuddle with me.

Who are you in the group?

The one with catch phrases!

The one with the pool and the nice one!

What's your spirit animal?

Partner in crime?
Which S E N I O R +1 Are You?
You are the sweetest with a grandma that has a sick pool! You are so fun to be around and always know how to make someone laugh. Slay cutie!

You are always there is anyone needs a ride and a good snuggle sesh! You think you are really funny. A solid, pretty friend. You do you!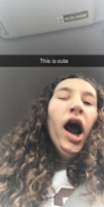 You are smart, pretty, and athletic, but people don't want to be on your bad side. kill it girlll!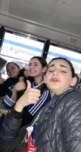 You are as tall as a giraffe and cute as a button. You are always there for good boy, food, or life advice, or just a nice chat. Keep on laughing!

You are a true comedian with a smushy face. You may sometimes get laughed at but you know you are loved. Own it!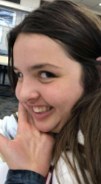 You are a silly little goose! You are extremely athletic and a good friend. People can always count on you! Stay humble!

You are perfect n every way. Athletic, smart, pretty, and sweet. The total package! You're flawless!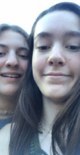 You may be short but you sure are strong! Talking to guys may not be your strong point ;), but you sure know how to get people smiling! You're sick!

This post was created by a member of BuzzFeed Community, where anyone can post awesome lists and creations.
Learn more
or
post your buzz!