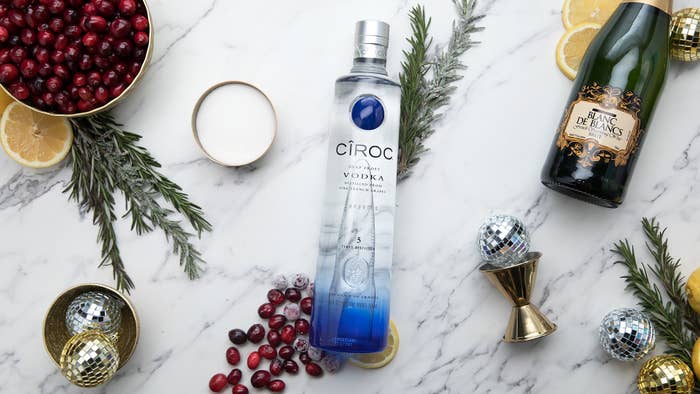 Servings: 2

Cranberry Syrup
2 cups fresh or frozen cranberries
1 cup sugar
1 cup water
1 sprig fresh rosemary


Cocktail Assembly
1 cup ice
2 ounces Ciroc
1 ounce, plus 1 teaspoon fresh lemon juice
1 ounce cranberry syrup
1-2 ounces Champagne
Optional Garnishes
Sugared cranberries
Fresh rosemary sprigs
Lemon twist


Preparation
Add the cranberries, sugar, water, and rosemary to a saucepan over medium-low heat.

Gently simmer for 20-25 minutes. Strain and cool.

To assemble the cocktail, add the ice to a shaker. Add 2 ounces Ciroc, lemon juice, and cranberry syrup. Shake.

Strain into a coupe or champagne glass, and top with Champagne.