16 Times Live British TV Got Really, Really Awkward
It may be a mess, but it's our mess.
1.
When Ted Kravitz got a crude message whilst he was showing the nation something on his phone:
3.
When Holly and Philip misheard Gino say "turd" instead of "third":
4.
When Tomasz Schafernaker puts his middle finger up on air: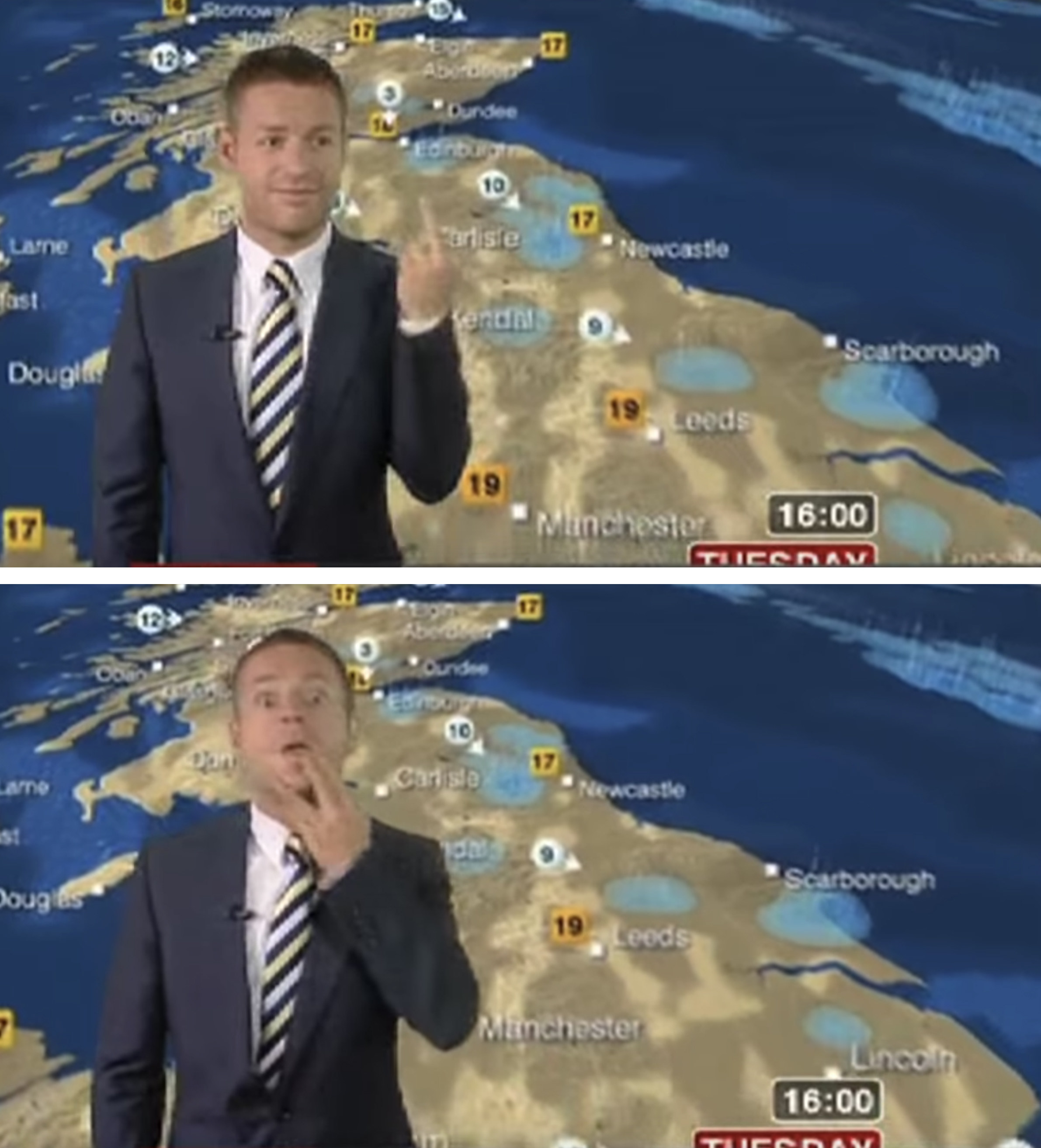 5.
When Simon McCoy clutched a ream of paper instead of a tablet:
6.
And then Chris Mitchell went one further and just used his hand: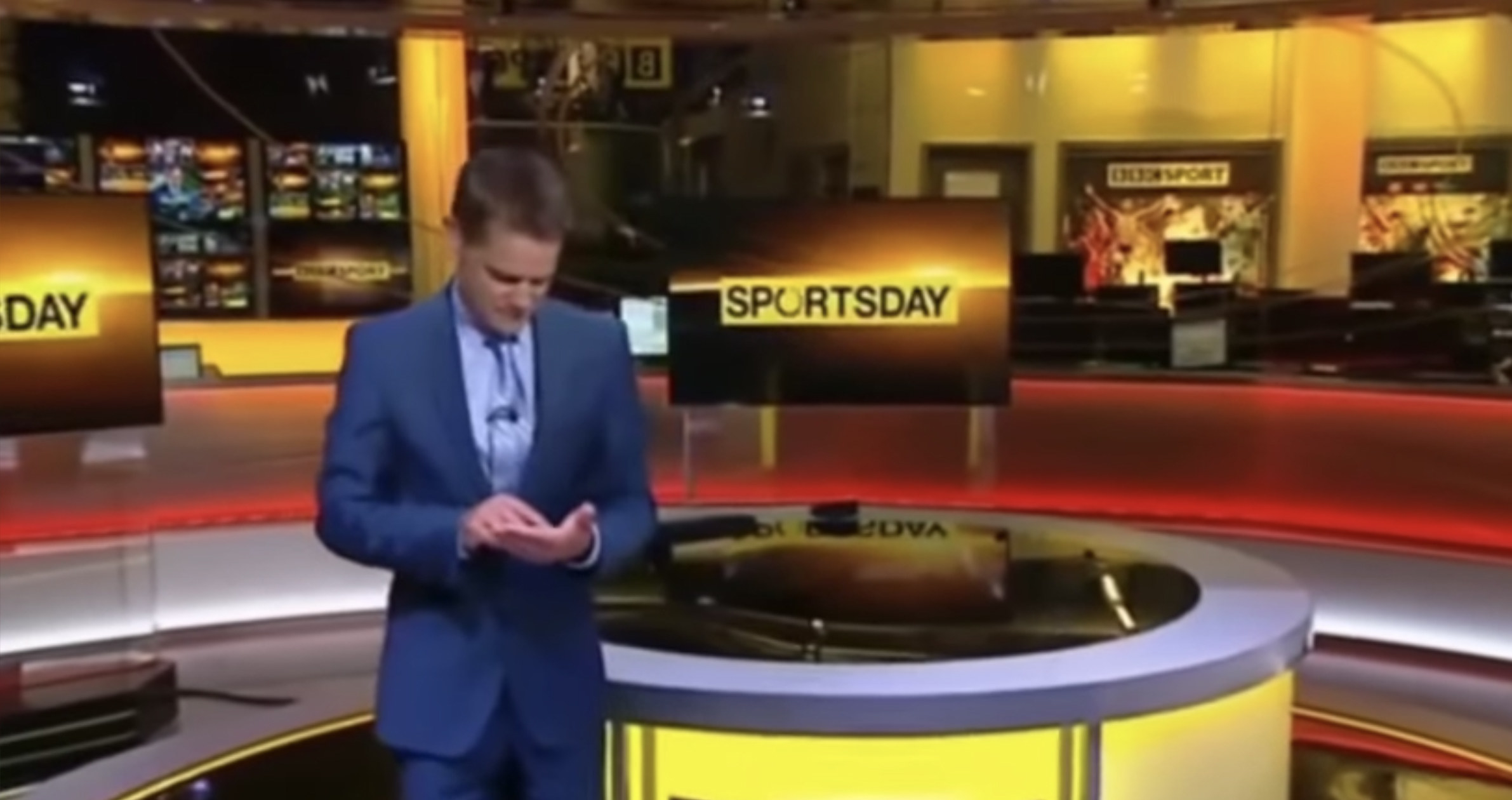 7.
When Amanda Holden asked if Tim Peake took a piece from the moon:
8.
When Jo Joyner said the actor's name instead of character name on air:
9.
When Tom Donkin got confused and ran around the set before he realised that the camera was on his other side:
10.
Or when Lynda La Plante said "blowjob" instead of "blow dry":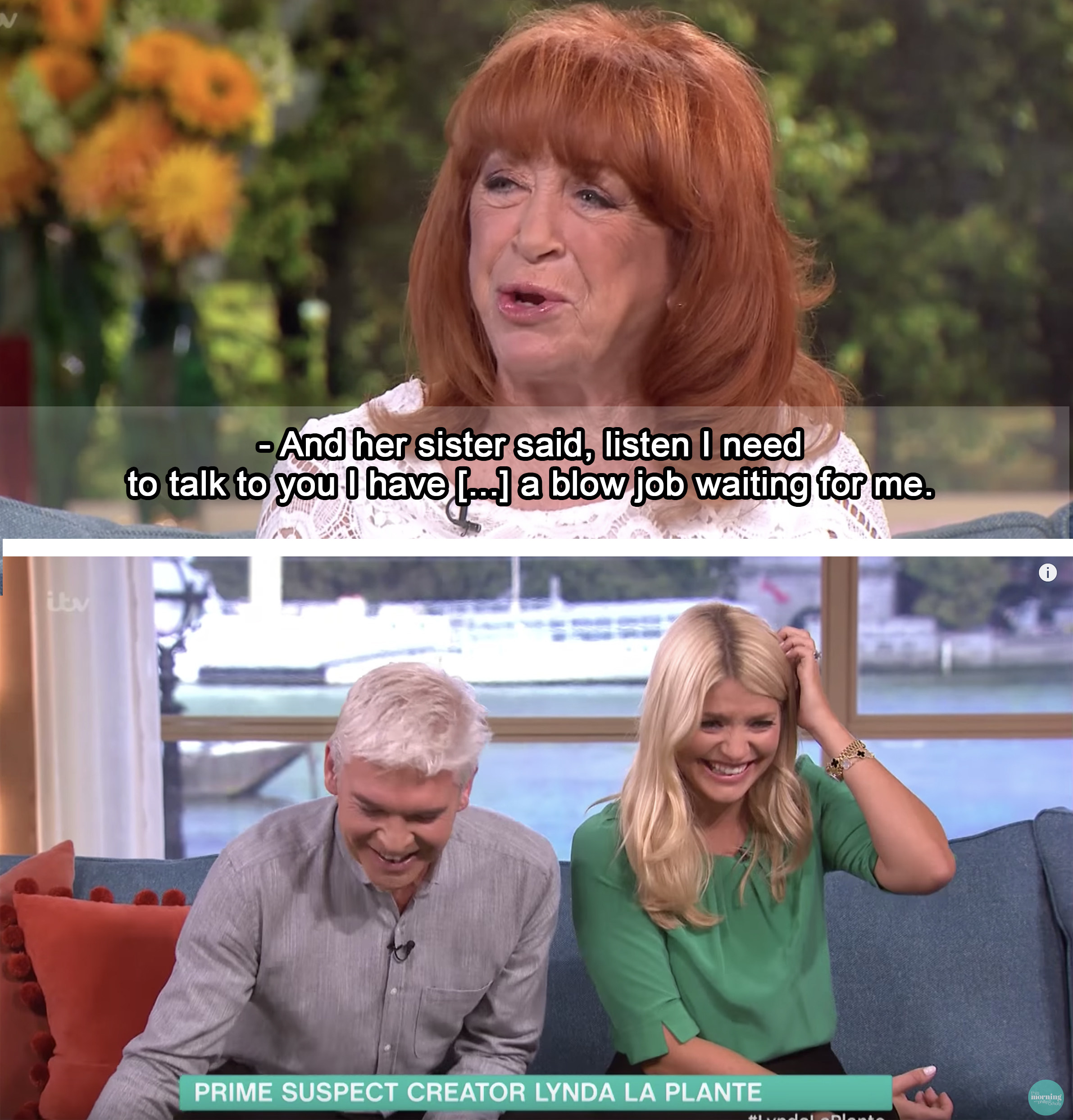 11.
When Guy Goma thought he went for a job interview at the BBC but instead got mistakenly put on live TV:
12.
When Sophie Ridge said 'Scottish labia' instead of 'Scottish Labour':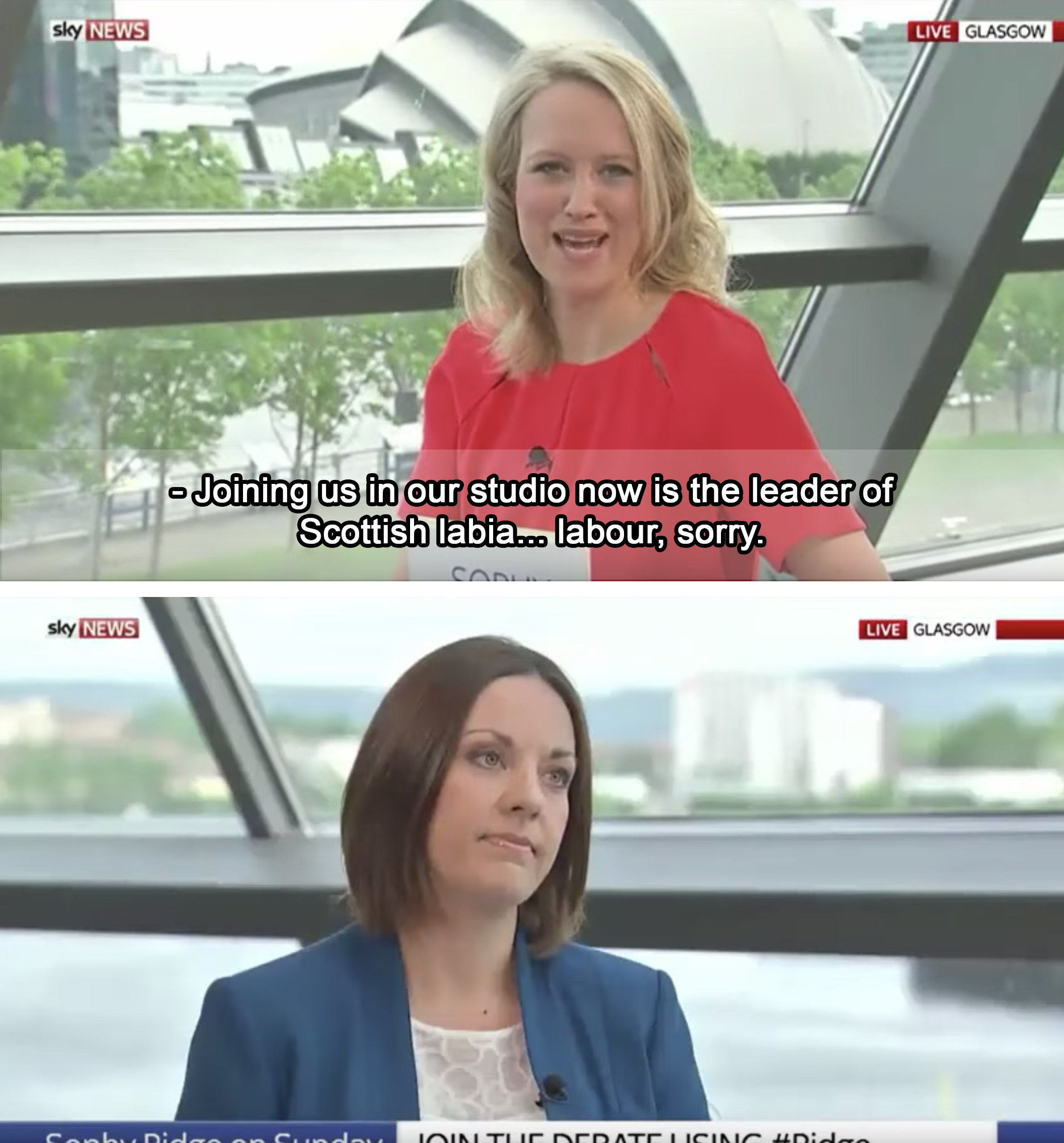 13.
When Matt Baker made this mistake:
14.
And when he casually asked David Cameron how he slept at night: