AHEM! Greetings Fresh Prince fanatics! Something really dope is going on — Will Smith dropped a "Bel-Air Athletics" collection, and from now until October 14 the shop will be selling merch that has heavy '90s vibes and is pure nostalgia in the form of fashion. Here, take a look at some of it.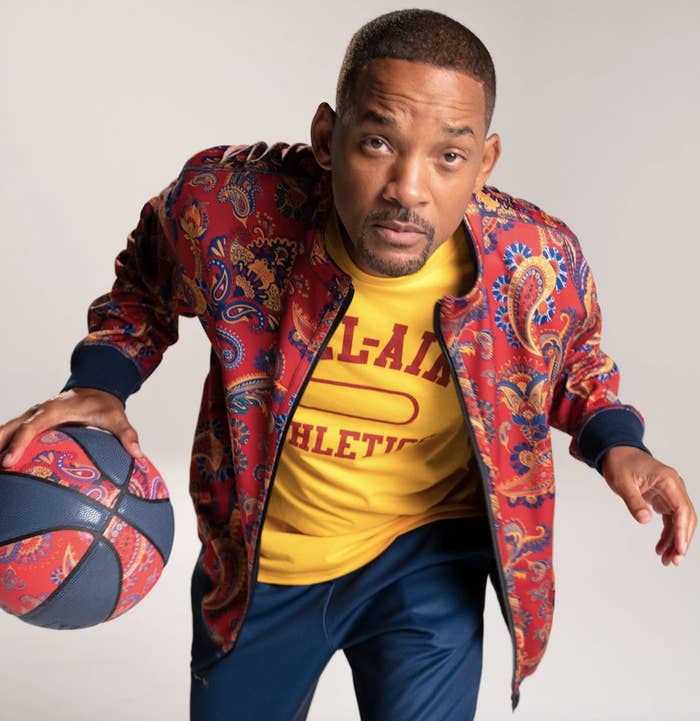 First of all, check out this track jacket that looks like Will's famous Bel-Air Academy jacket that he turned inside out.
There's a Bel-Air hoodie that has matching shorts, and I can assure you that they are both very soft and cozy. I'll probably style 'em separately in the future, but they totally work together.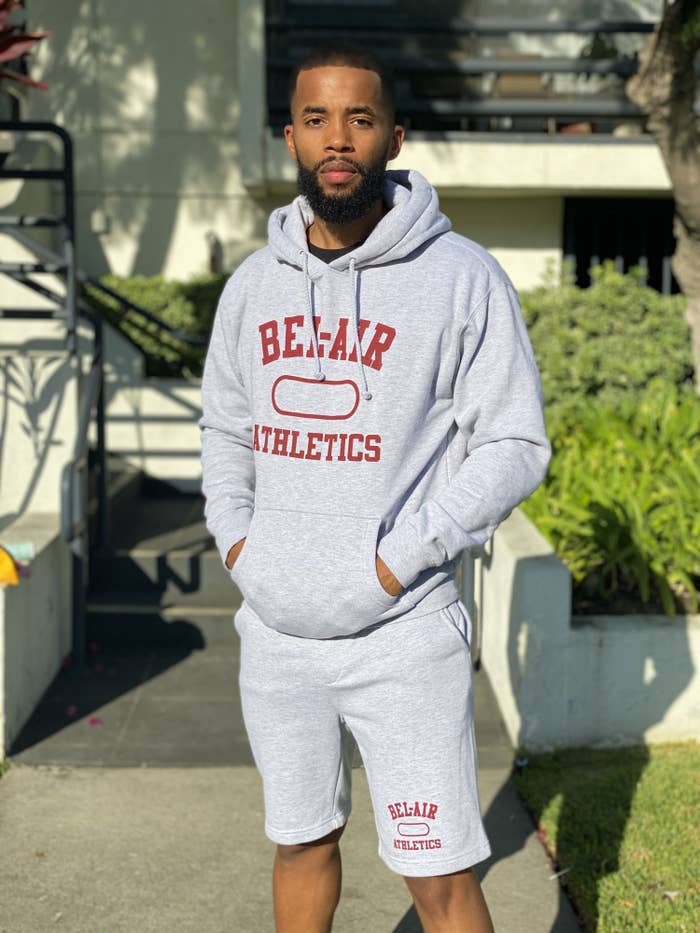 There's also a women's cropped hoodie AND some gym shorts.
There's this throwback tee that's got a photo of young, basketball-stud Will and has HEAT REACTIVE TIE DYE.
There are also a couple different shirt designs in a few different colors. The first is this sweet tee featuring a big-headed Will caricature, and it comes in black, white, and gray. ALSO, WILL'S UNIFORM CHANGES FROM WHITE TO GOLD WHEN EXPOSED TO SUNLIGHT.
There's another Bel-Air Athletics tee that comes in gold, crimson, and navy.

There are some really cool accessories too, like this sweet air freshener (it's "new car" scented).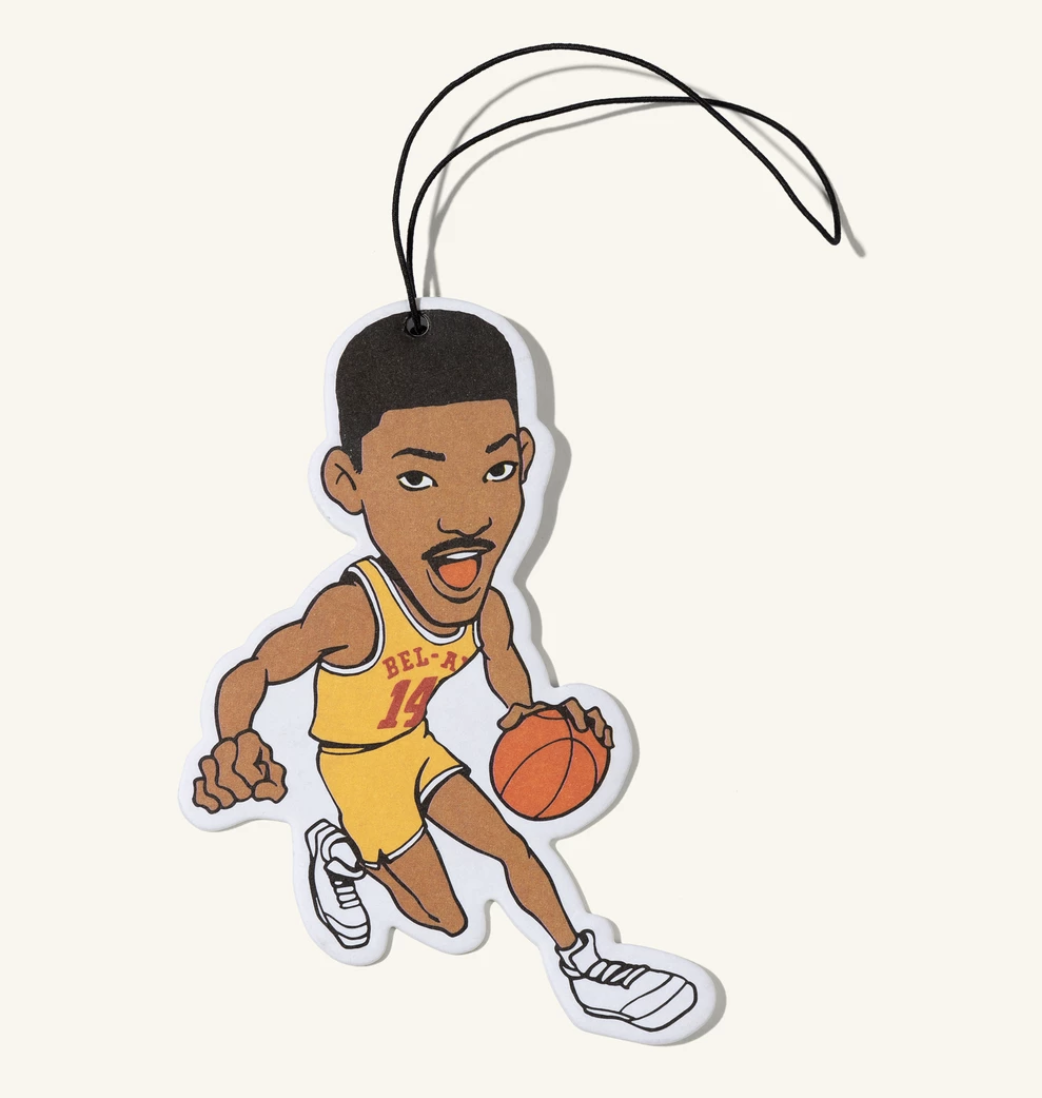 There are a couple of adjustable hats, offering two very different looks.