Hi, I'm Christopher, and I have a serious sweet tooth. Recently, I saw that Trader Joe's was selling something called "Pancake Bread," and it really stuck with me.
Every time I'd go to Trader Joe's, I'd make eye contact with the pancake bread and spend 10 minutes hovering over it like a parent admiring their newborn baby in its crib.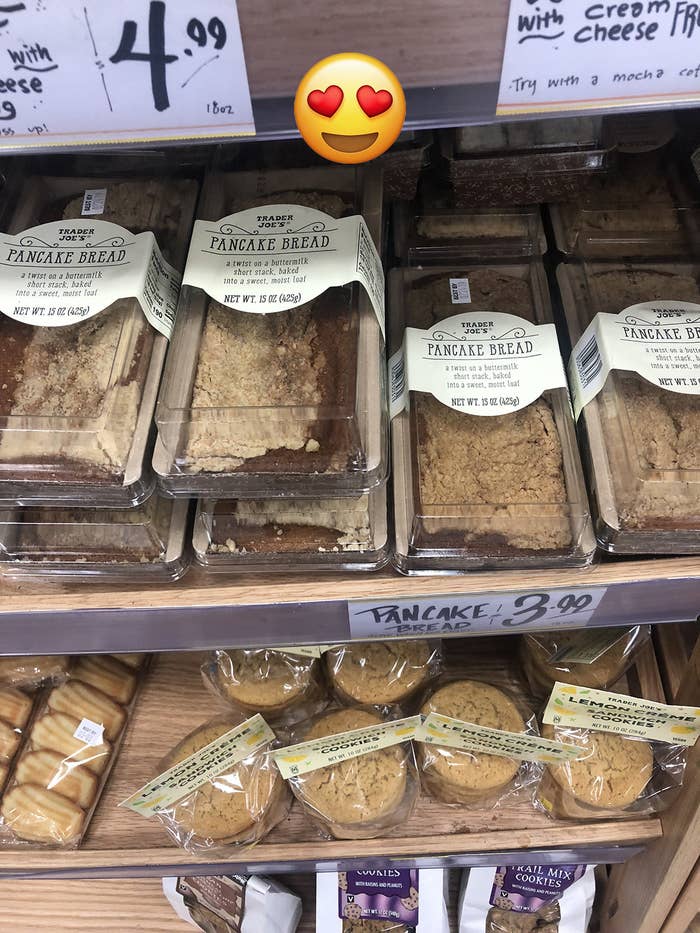 I was hesitant to buy it because I knew that I have zero self control, so if I liked the pancake bread, I'd have to resist buying it every time I was in a Trader Joe's moving forward, and frankly, I didn't trust myself to do that.
I kept asking cashiers if they'd tried it and having them describe its taste for me. I'm realizing now, as I typed out that sentence, just how weird it is.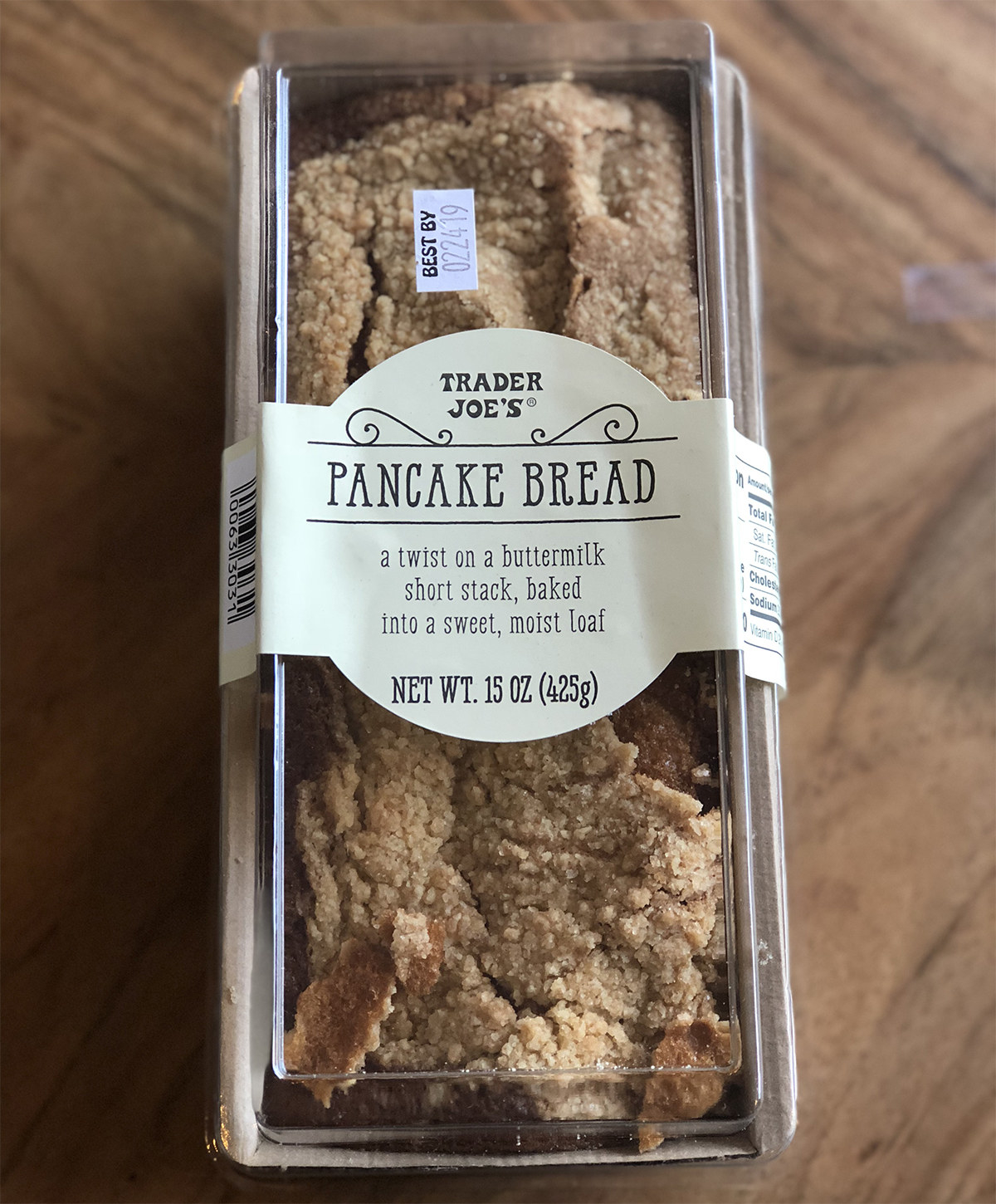 When you label something pancake bread, the bar is set so, so, SO high. Like, impossibly high to meet. I tried to lower my expectations before eating this, just to be fair.
The time had finally come — pancake bread and I met, and here were my thoughts: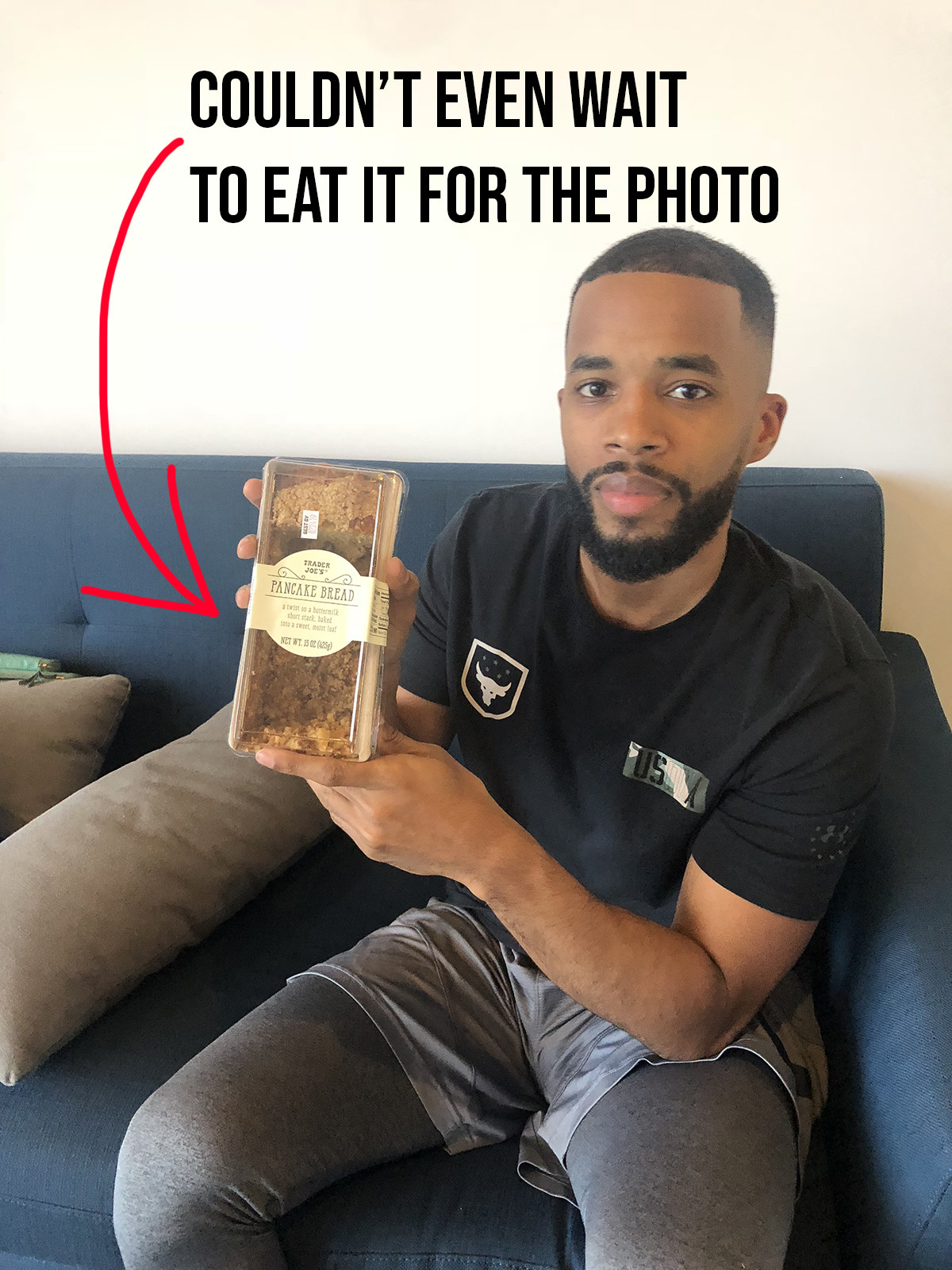 On a scale of 1-10, I give this a STRONG 8, and I recommend trying it, particularly if you're a lover of baked goods.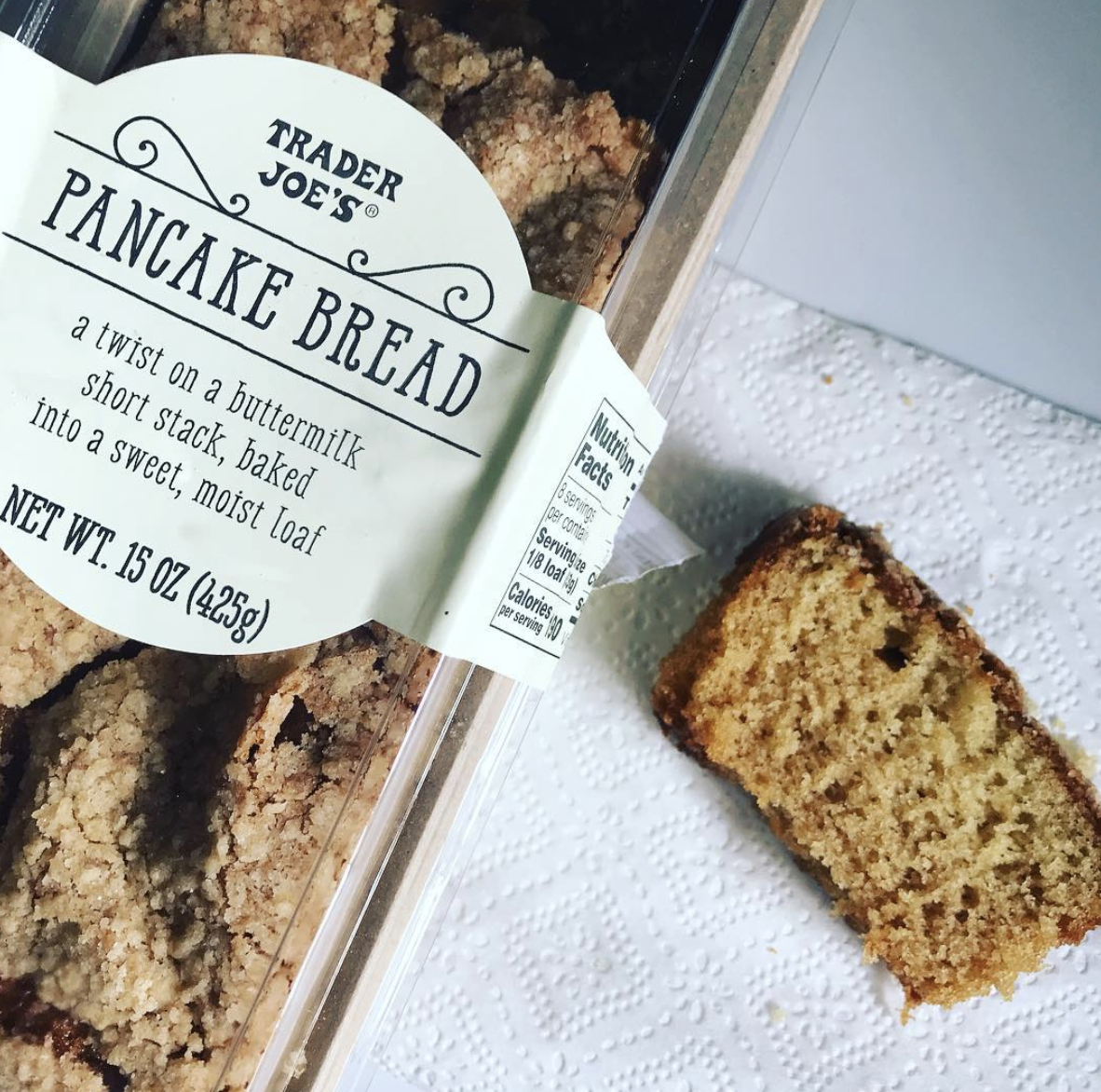 Until the next magnificent concoction Trader Joe's cooks up, let's talk about pancake bread and nothing else.