There's no such thing as a worst Skittle, there's just good, better, and best. Some flavors are exceedingly incredible, but how do you decipher between awesome and elite? By ranking each type of Skittles in five different aspects, on a scale of 1-5. Here are the categories:
Individual Flavors: How good does each flavor of Skittle in the bag taste?
Combined Flavors: How good do all of the Skittles in the bag taste together?
Addictiveness: How difficult is it to put down the bag?
Uniqueness: How innovative are the flavors?
Availability: Can these Skittles be found easily in most stores?
8.
Sour Skittles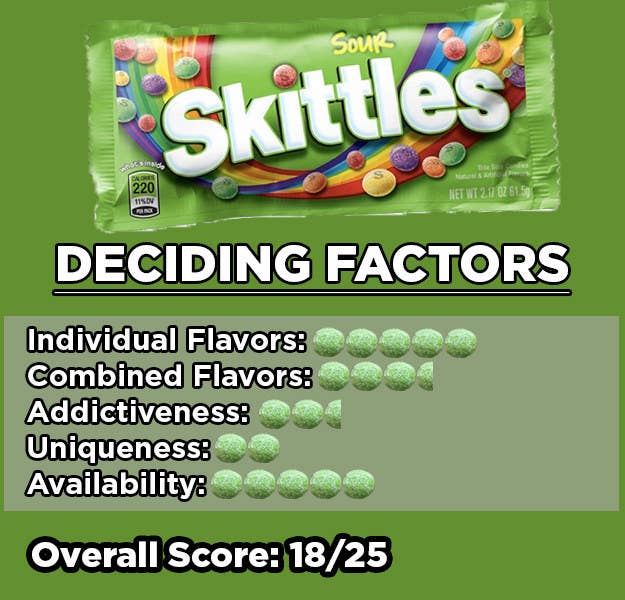 7.
Crazy Core Skittles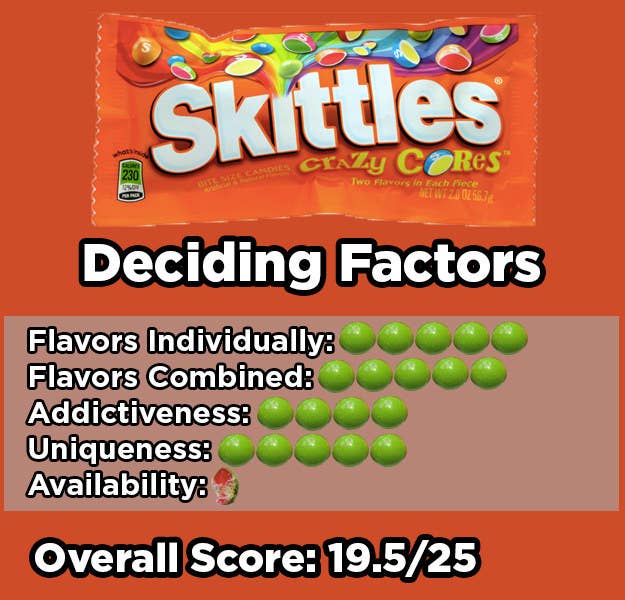 6.
Darkside Skittles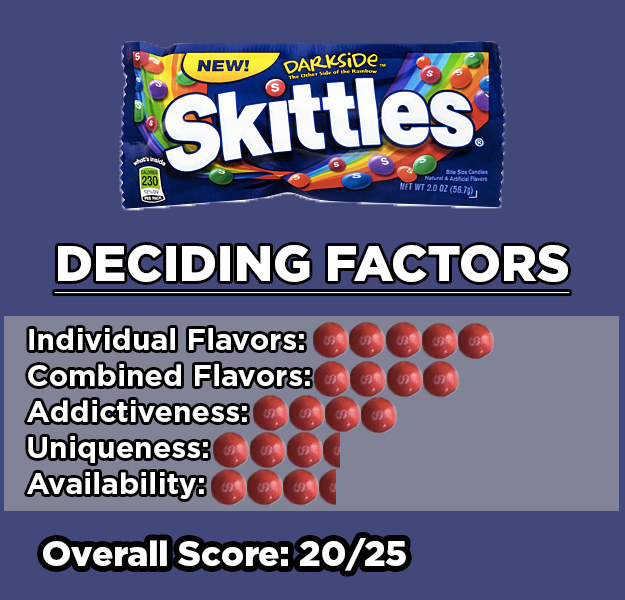 5.
Orchards Skittles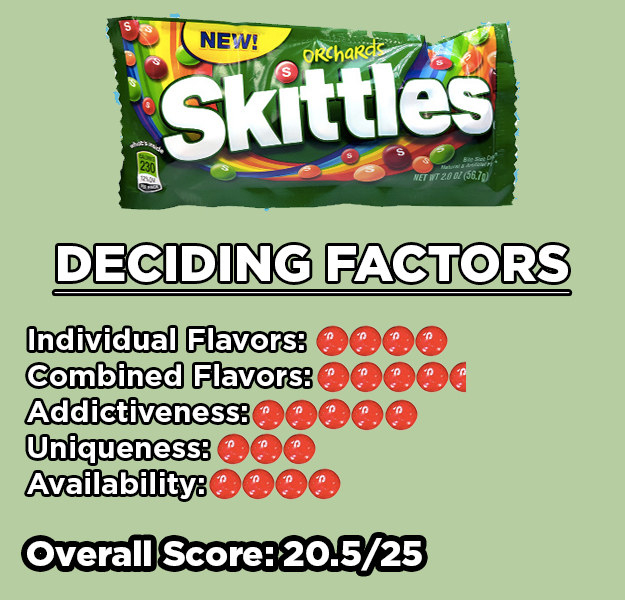 4.
Sweets + Sours Skittles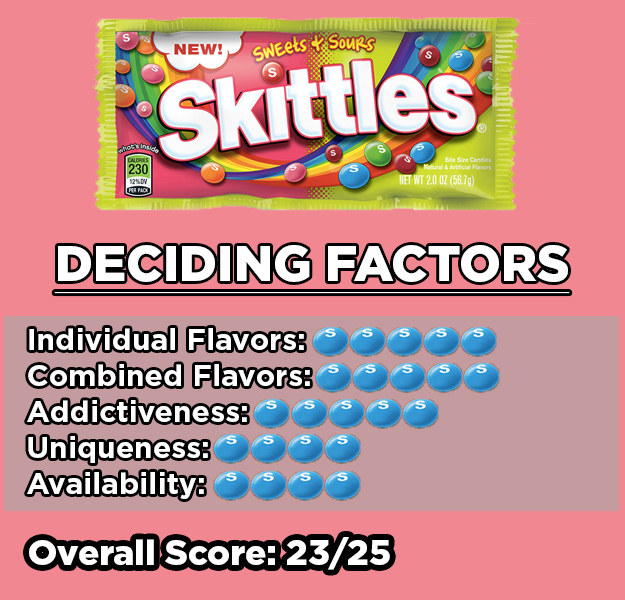 3.
Wild Berry Skittles
2.
Original Skittles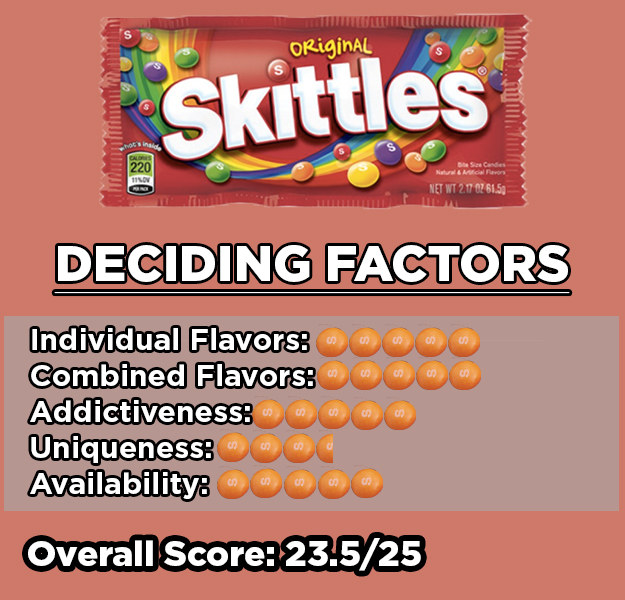 1.
Tropical Skittles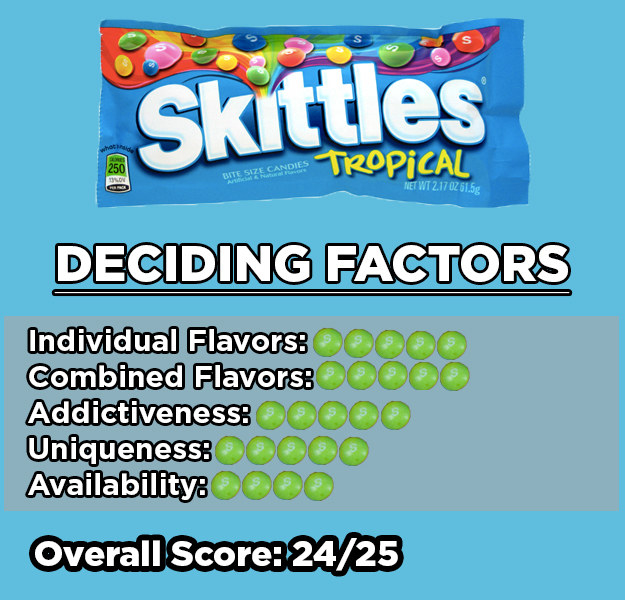 WINNER: