We've all seen actual bots and how messy they can be online, but recently Keaton Patti provided Twitter with some humorous "bot-written" scripts covering a range of things.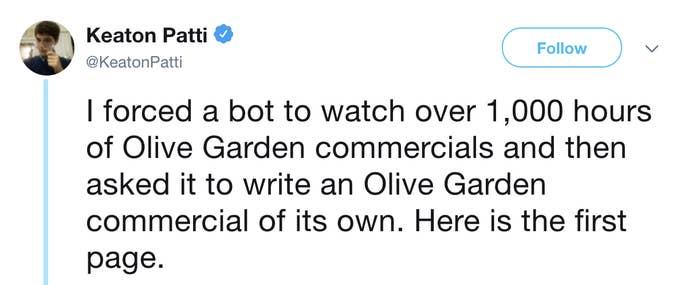 His most viral script is this hilarious two-page Olive Garden commercial.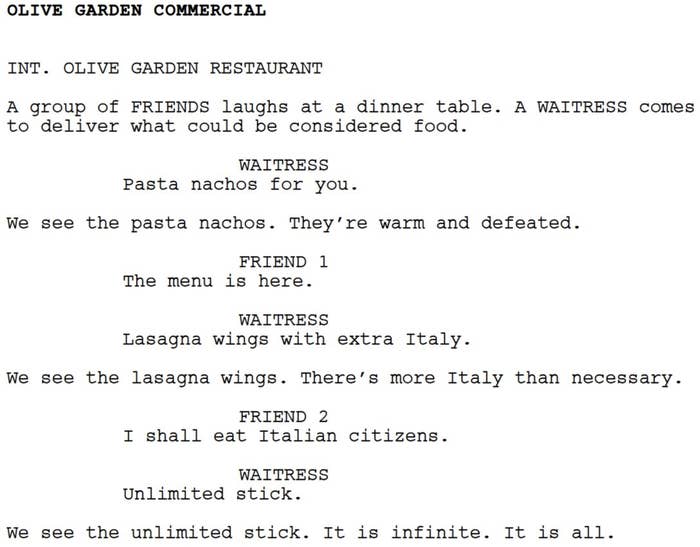 The script is filled with gems and ends with the slogan: "Olive Garden. When you're here, you're here."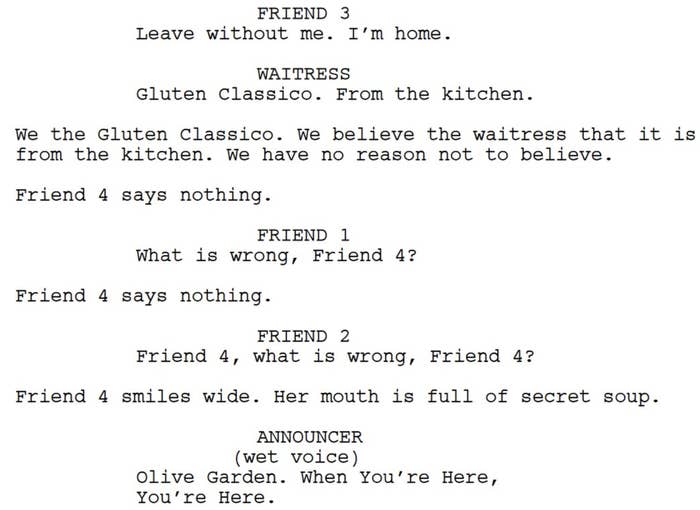 Needless to say, folks on Twitter were pretty amused.
Or this bot Saw movie.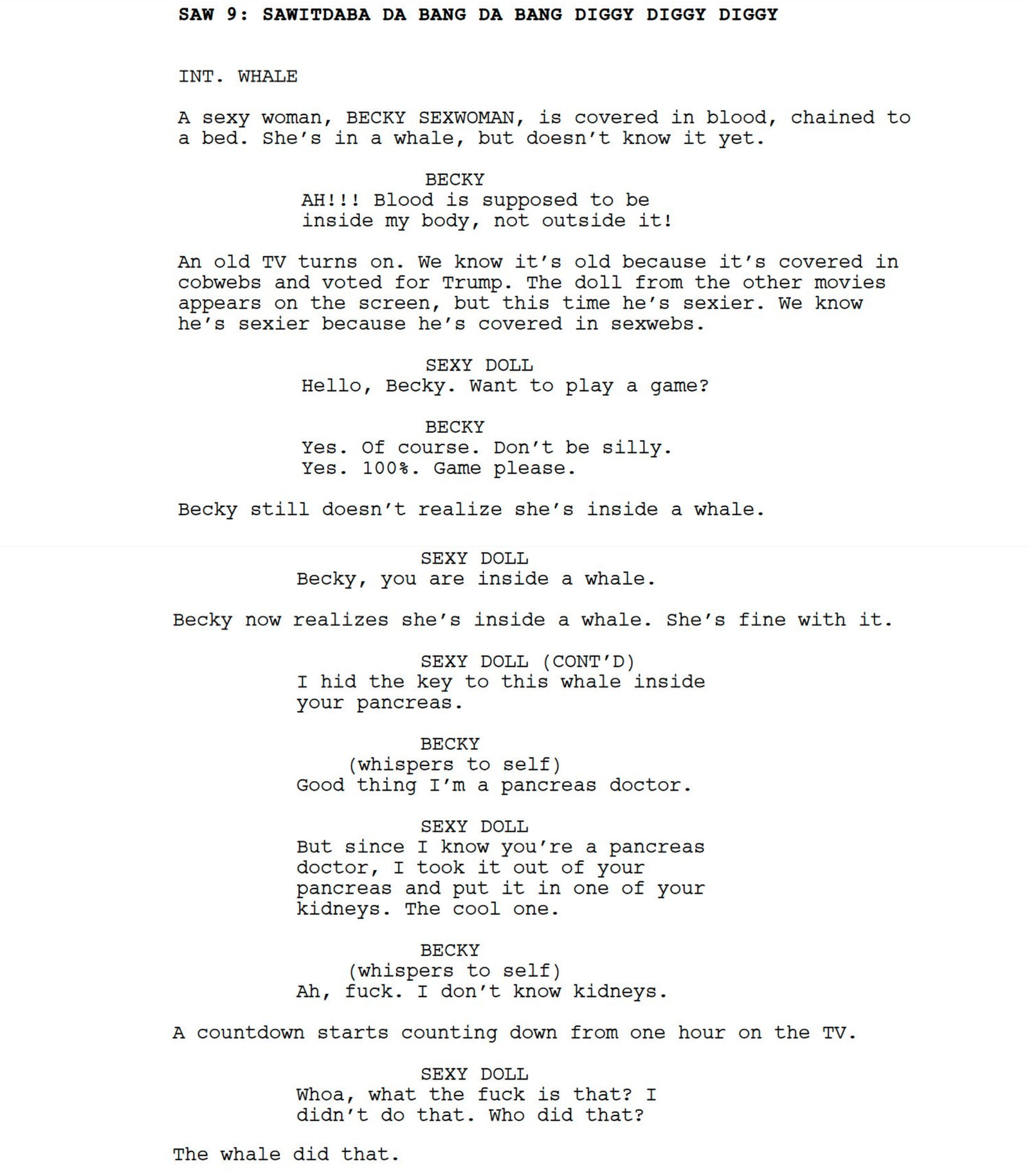 While these scripts aren't actually made by bots, we can all have fun pretending they're legit, and enjoying the hilarious lines they're filled with.