4.
This review on some small business called McDonald's that came with a headshot, for some reason.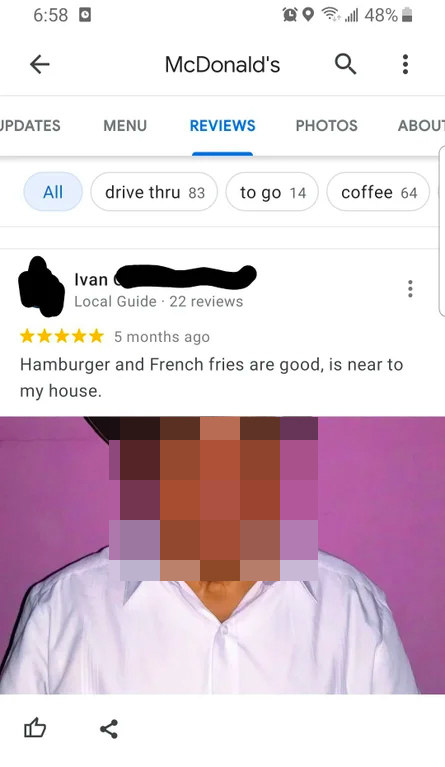 8.
This guy who just left a photo of himself and the word "great" as his review of a toothbrush.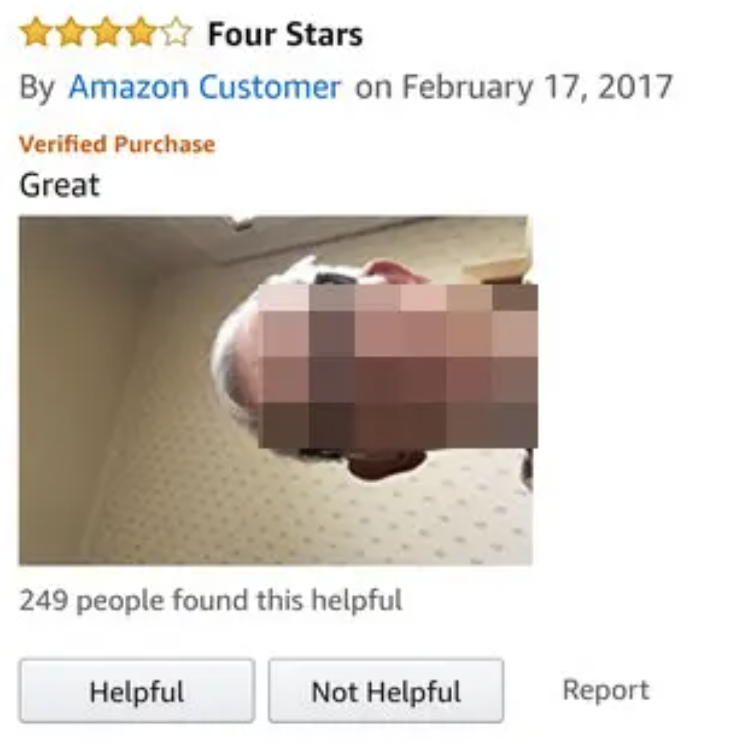 9.
And this ink cartridge review that is completely normal other than the random selfie that someone decided to include.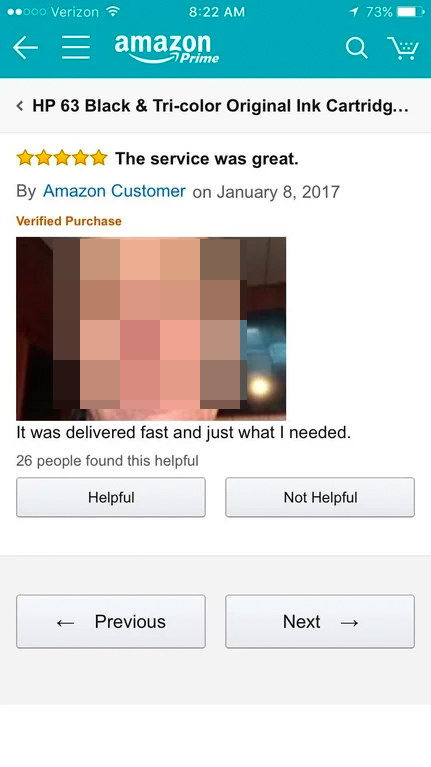 18.
And finally, this review of a restaurant that simply includes entirely too many personal details that just didn't need to be added.