1.
These people in the comments of a TV-for-sale listing, all seeming to think they're entitled to someone's winnings.

2.
This person asking for a house call hair trim when they're not willing to pay more than $10.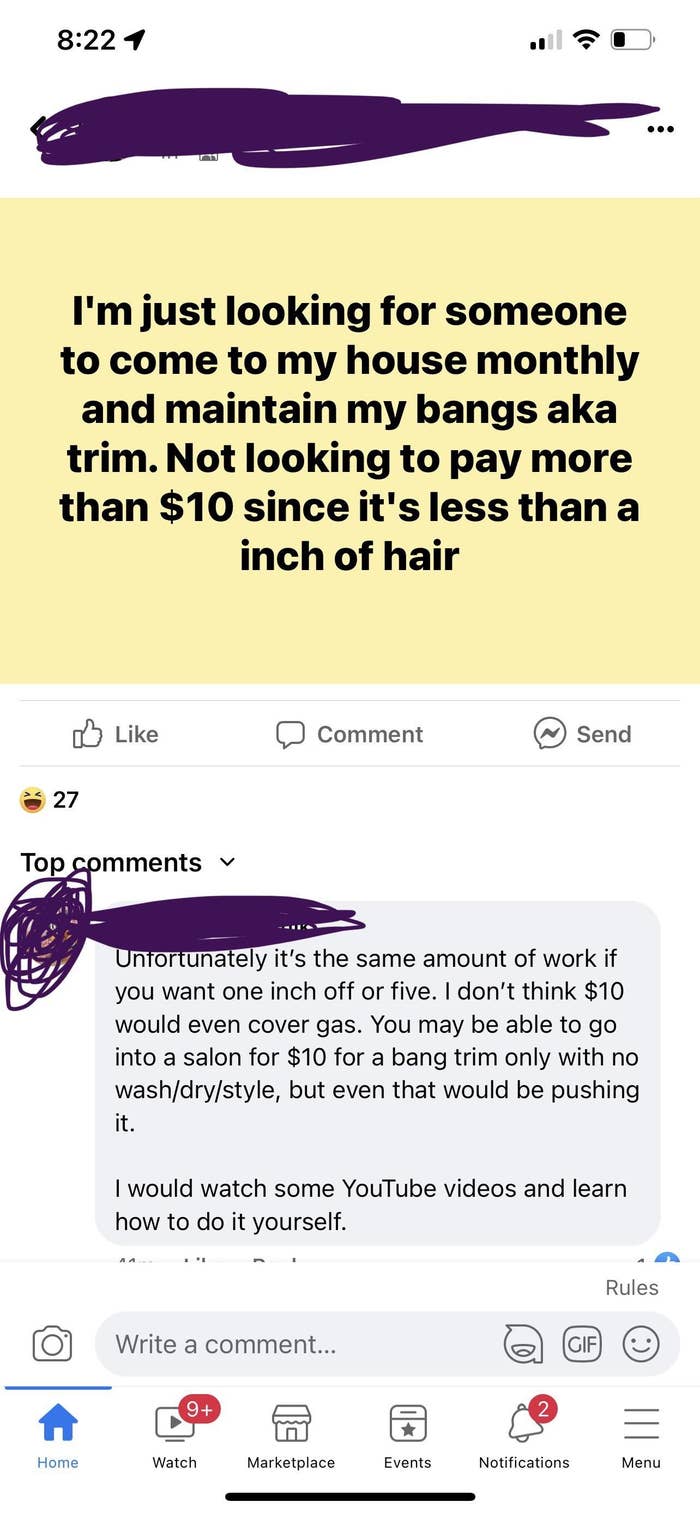 3.
This person who wrote a negative review because an employee wouldn't violate health protocol for them.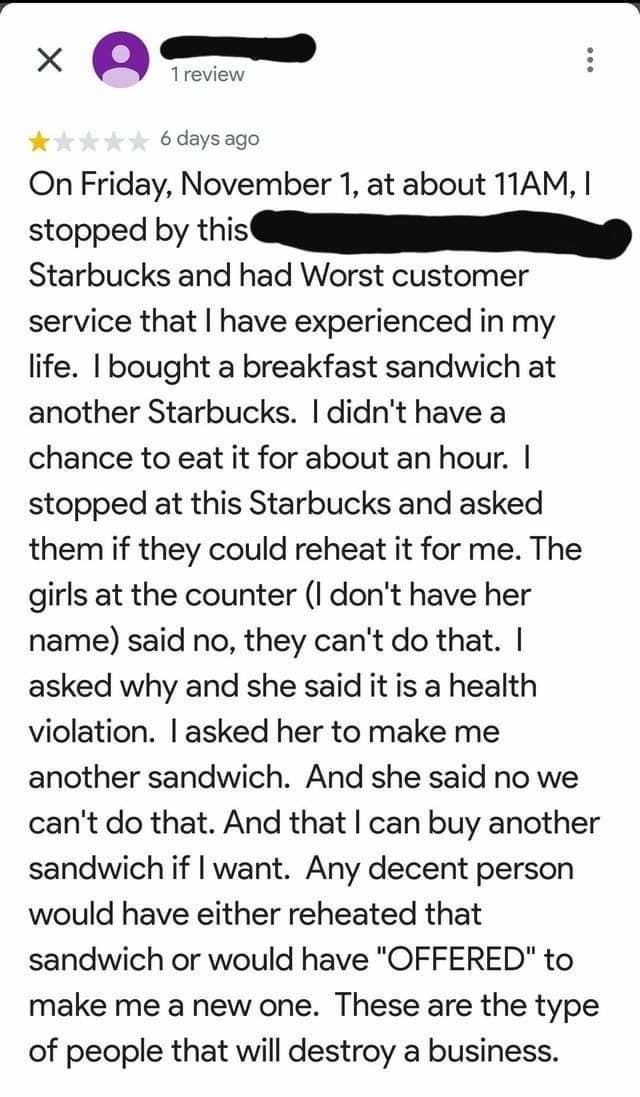 4.
This person's neighbor who complained about the brand of ketchup they were asking to borrow.
5.
This person who is asking someone if they have any free stuff in addition to the free stuff they're already giving away.
6.
This person who wants someone to take on their inconvenient hassles for a birthday gift.
7.
This person who wants gas money to go pick up a FREE microwave.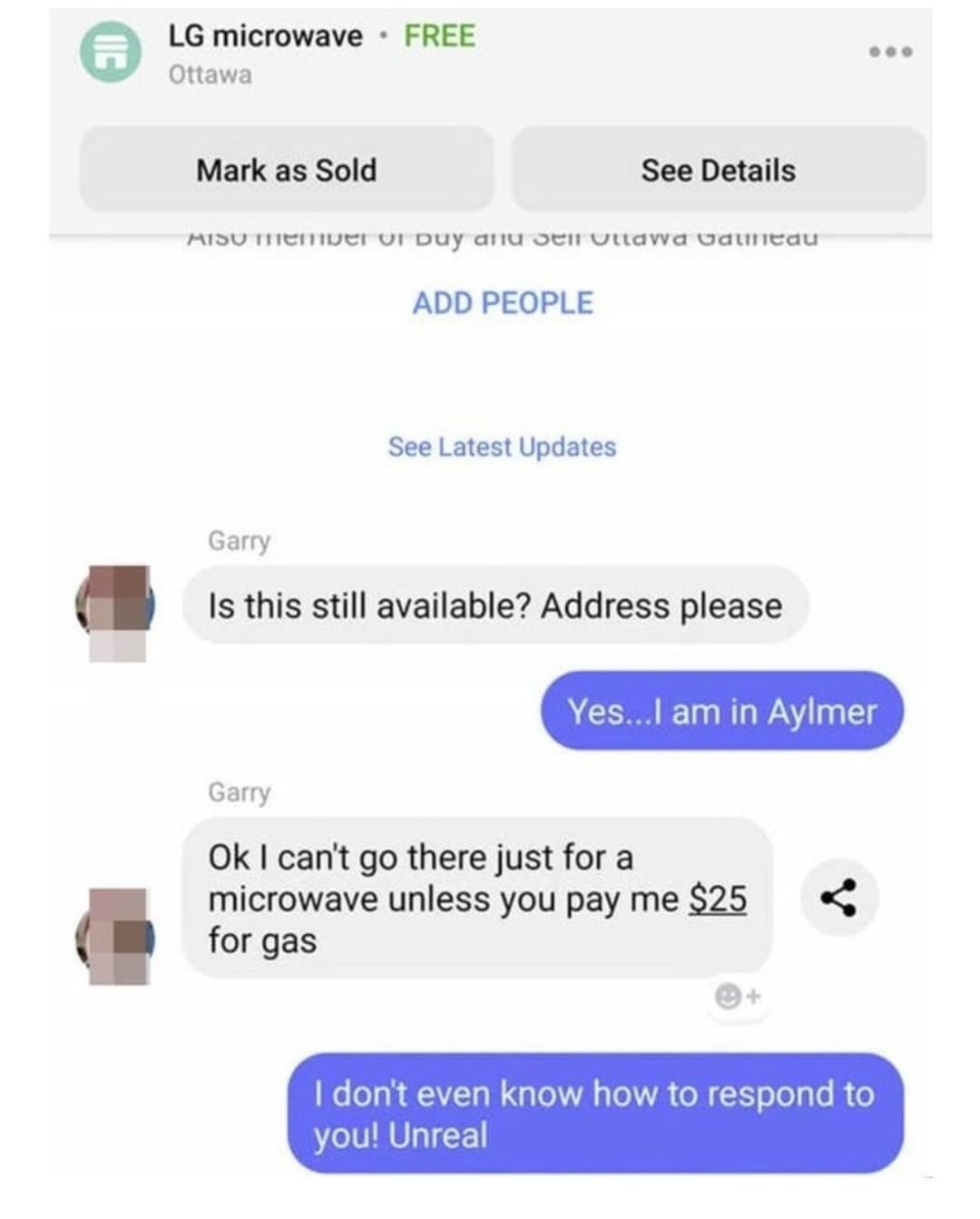 8.
This person who wanted a nice play-place for zero dollars, then got mad when someone trolled her.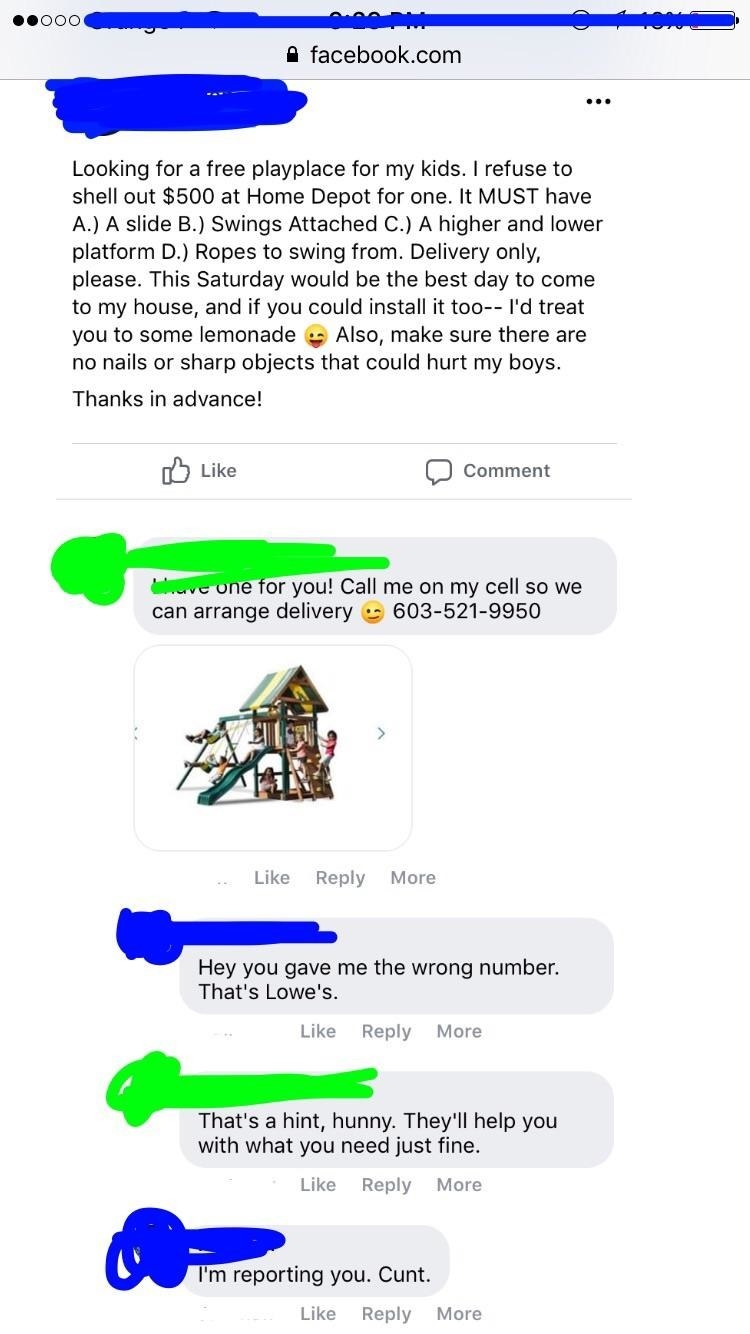 9.
This person who doesn't understand how getting custom-made diet and fitness regimens work.
10.
This person on their town Facebook group, upset that nobody is taking their demands for a TV or iPad seriously.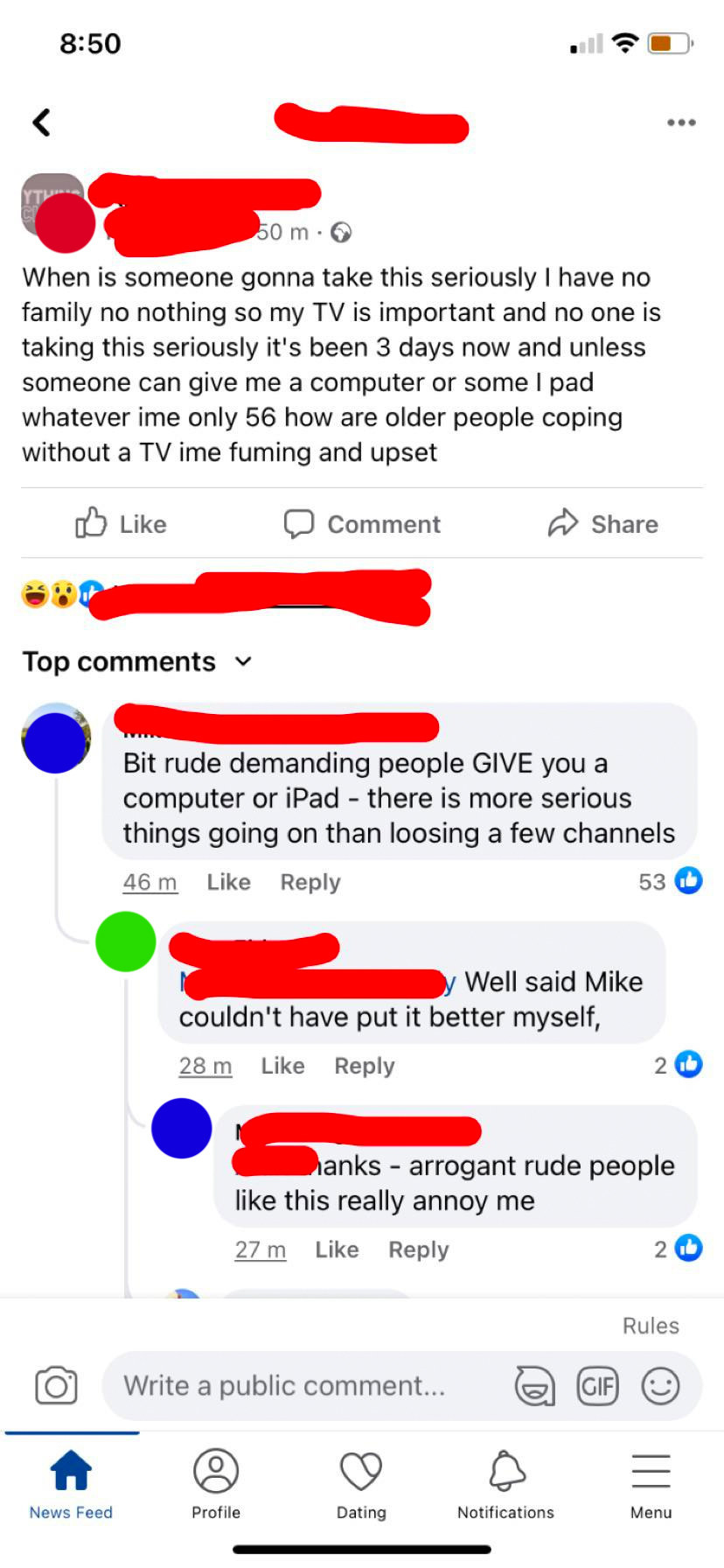 11.
This person who is mad at nannies not wanting to work for them while only offering $10 an hour.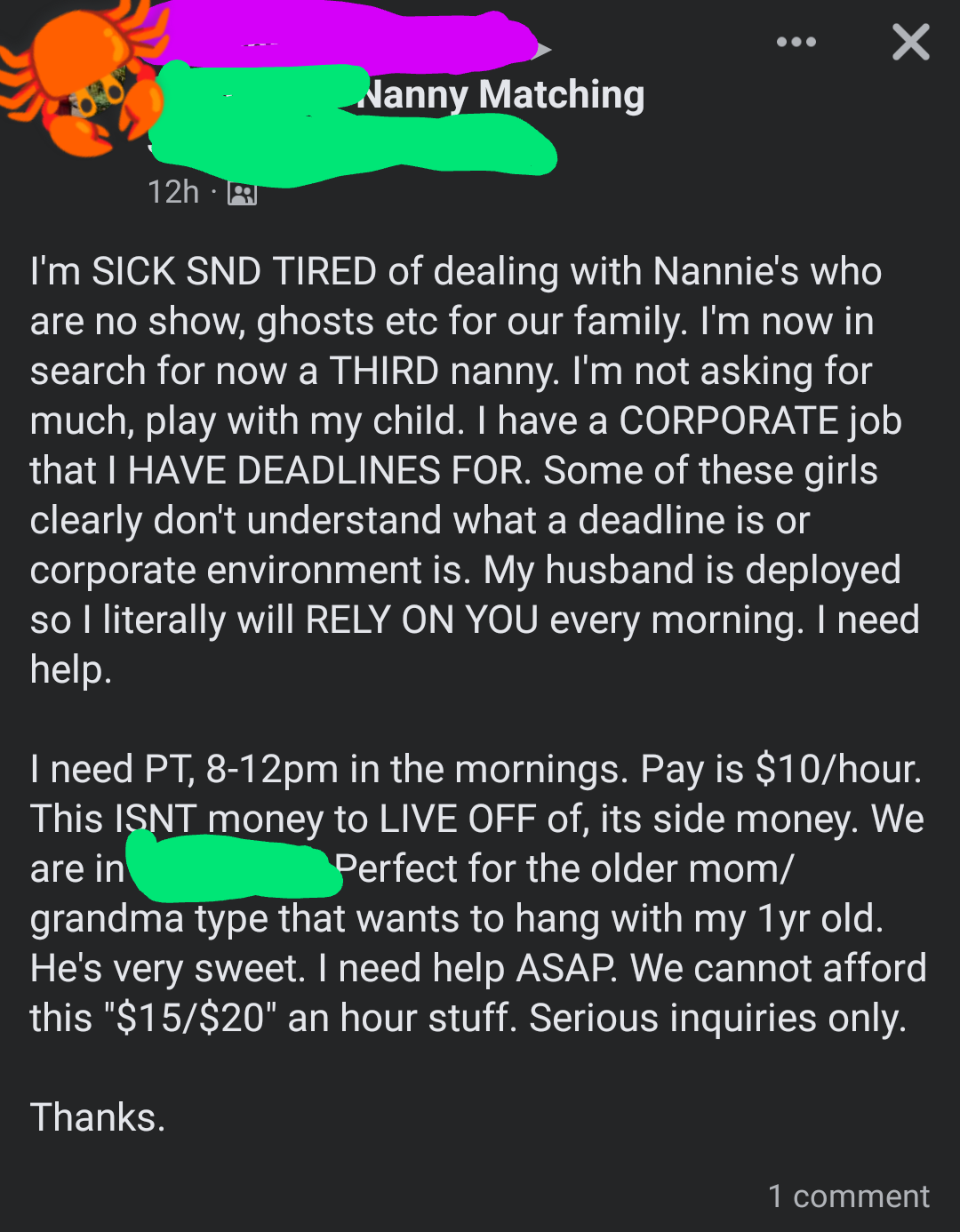 12.
This person who listed an item for sale, then got shady instead of honoring the asking price.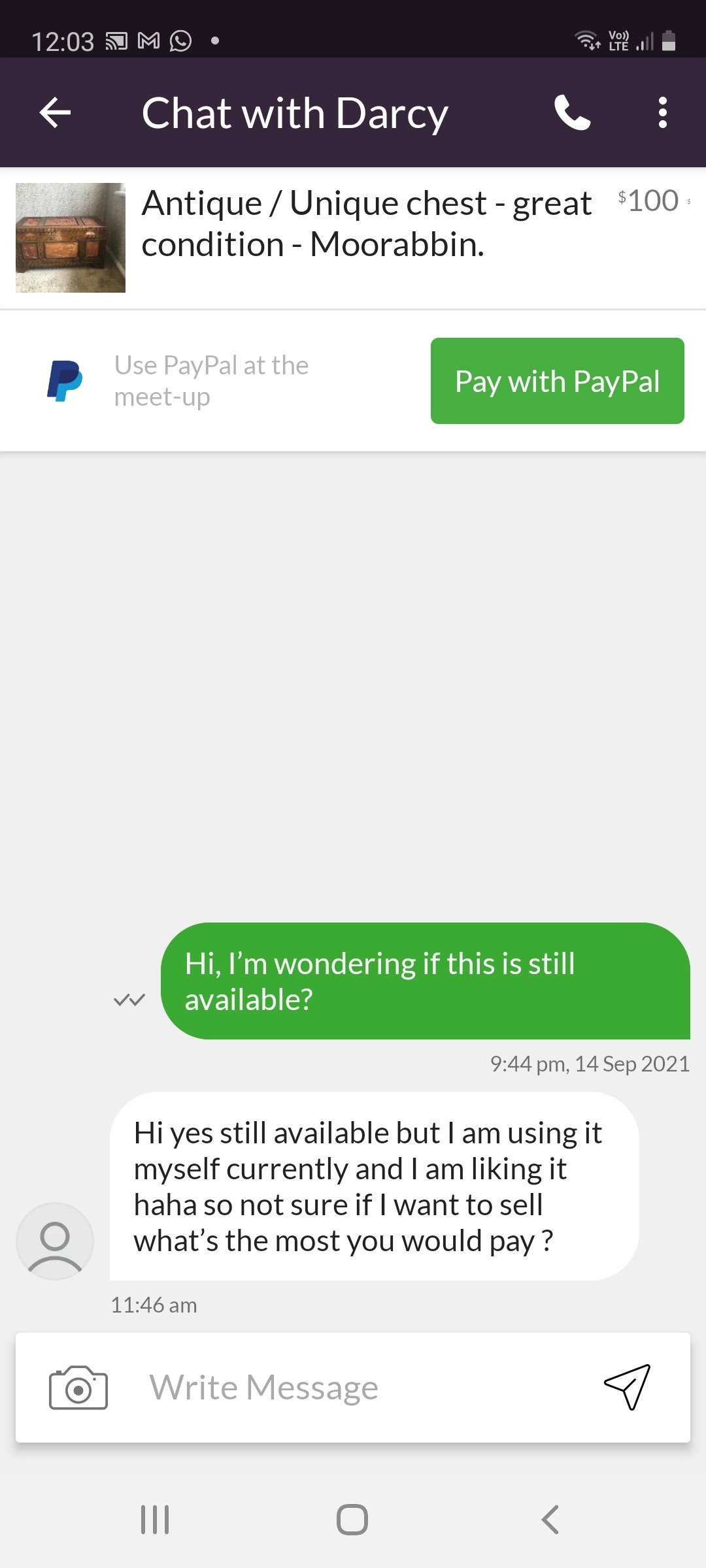 13.
This person trying to score free tattoos off of a fairly new artist.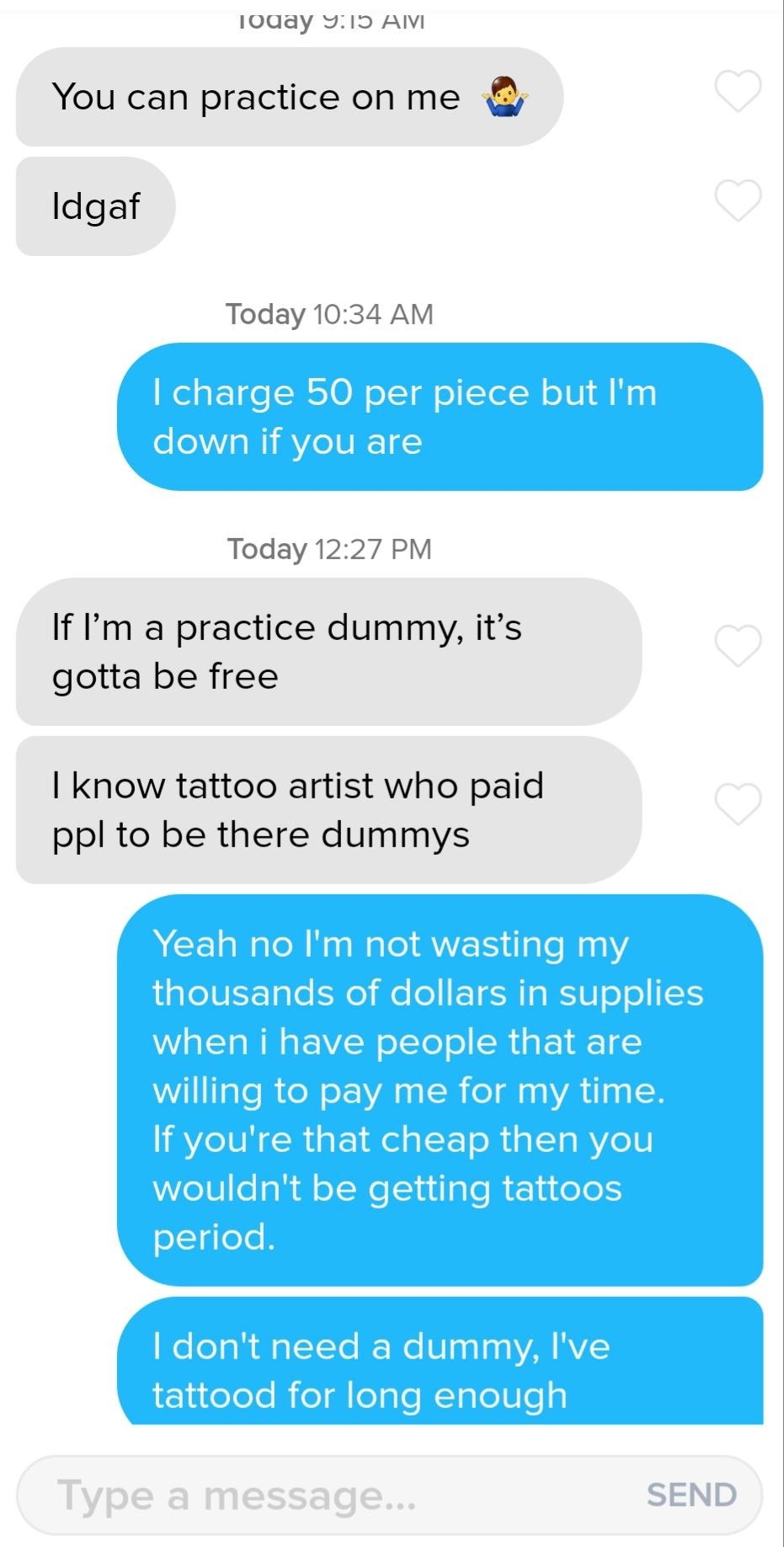 14.
This person kicking things off by offering significantly less than the selling price, then going even lower before resorting to name-calling.
15.
This person who tried to get a discount on a fridge based on the neighborhood the seller lived in.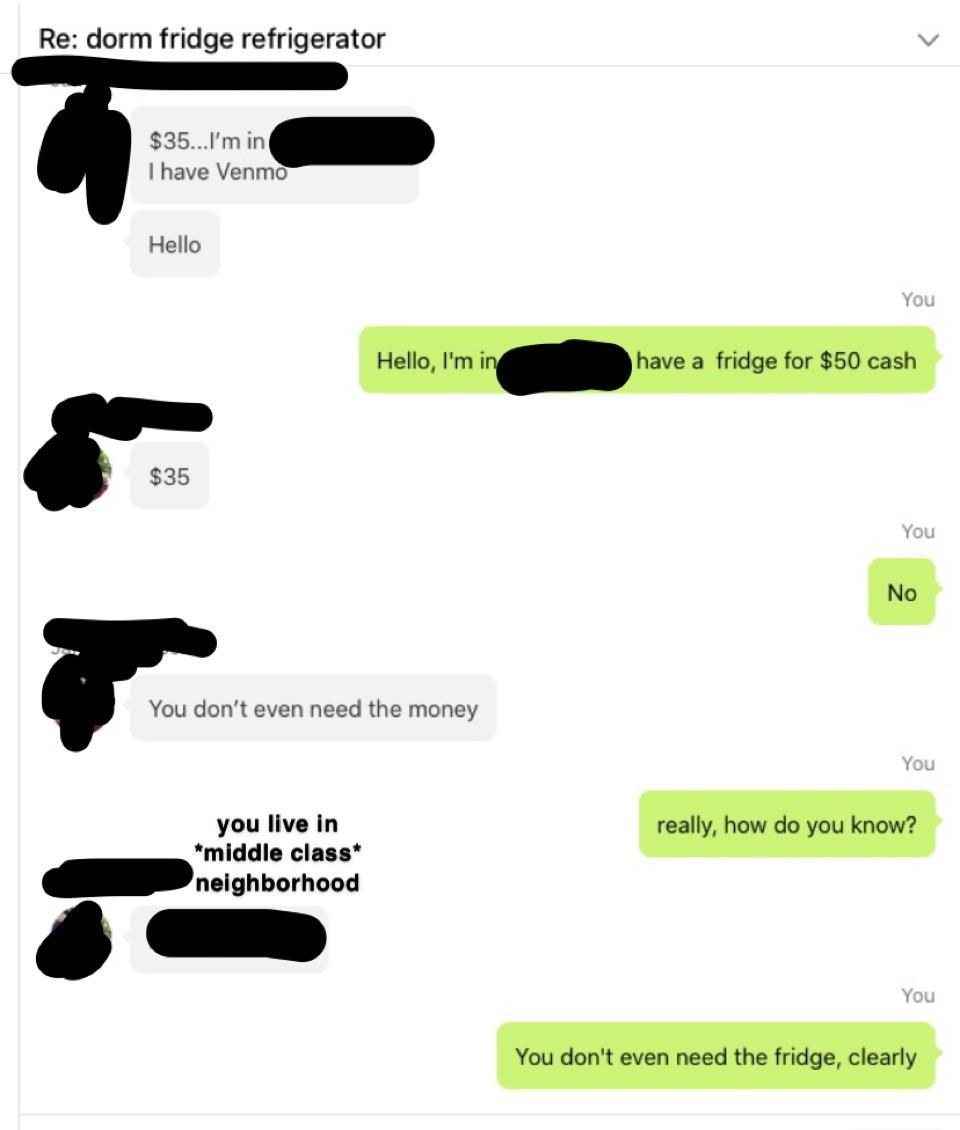 16.
This person who got mad at someone for selling an item after they missed the meeting time.

17.
And finally, this person who came with a lowball offer, though their final response was honestly kind of funny.