Having followers on social media is a highly coveted thing for many, but in recent years there seems to be an uptick in trying to throw around the weight of how much "exposure" one can give, equating eyeballs on social media to compensation. Today, we're going to take a look at some people who are greatly overvaluing the worth of their following in the most arrogant, entitled ways possible.
4.
This influencer wanted a free ticket (and a plus-one) to this charity event that's giving 70% of its money to people experiencing homelessness.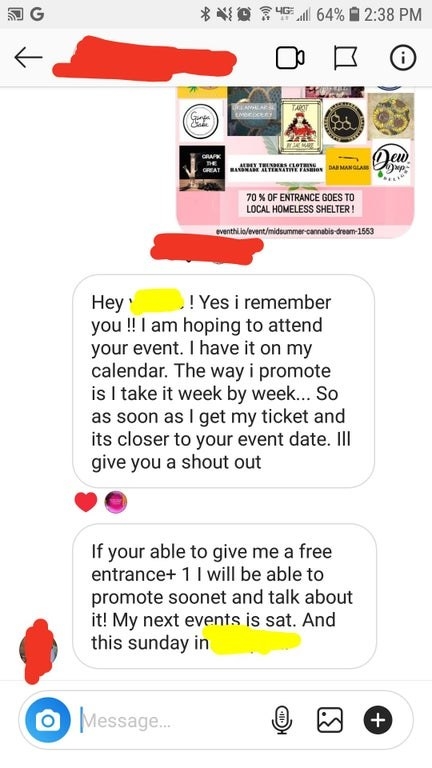 5.
This musician wanted models to be in their video for a whopping sum of...exposure to 13,000 followers.

7.
This person wanted a free book that they'd "shout out" on Instagram, resulting in "mad sales."

9.
This up-and-coming Instagram model with a whopping 3,000 followers wanted a private booth, 10 free spots, and a bottle of Grey Goose in exchange for their presence.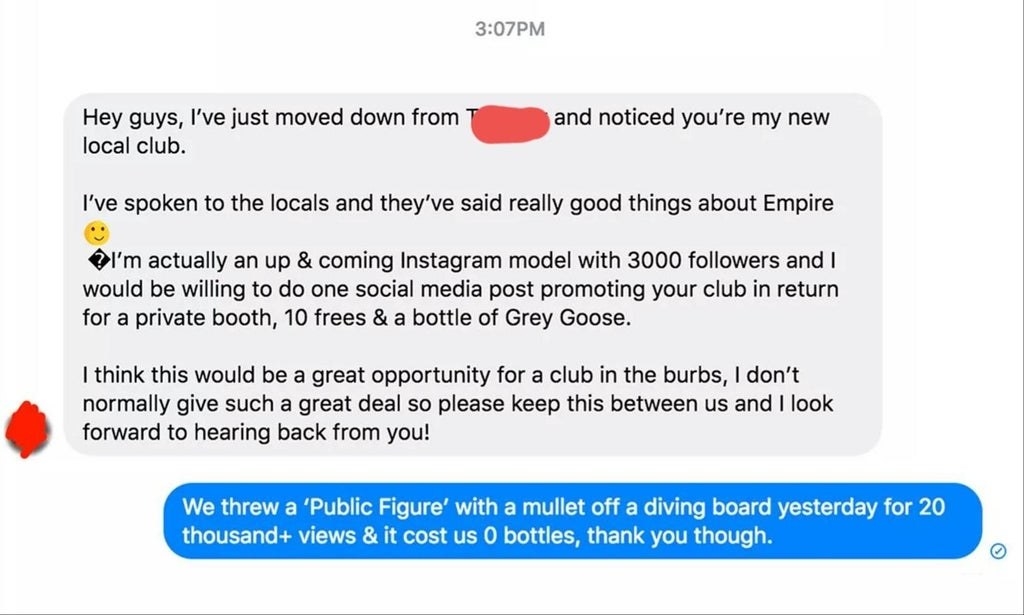 10.
This "influenster" wanted free products to review.
11.
This "social influencer" was seeking free rent.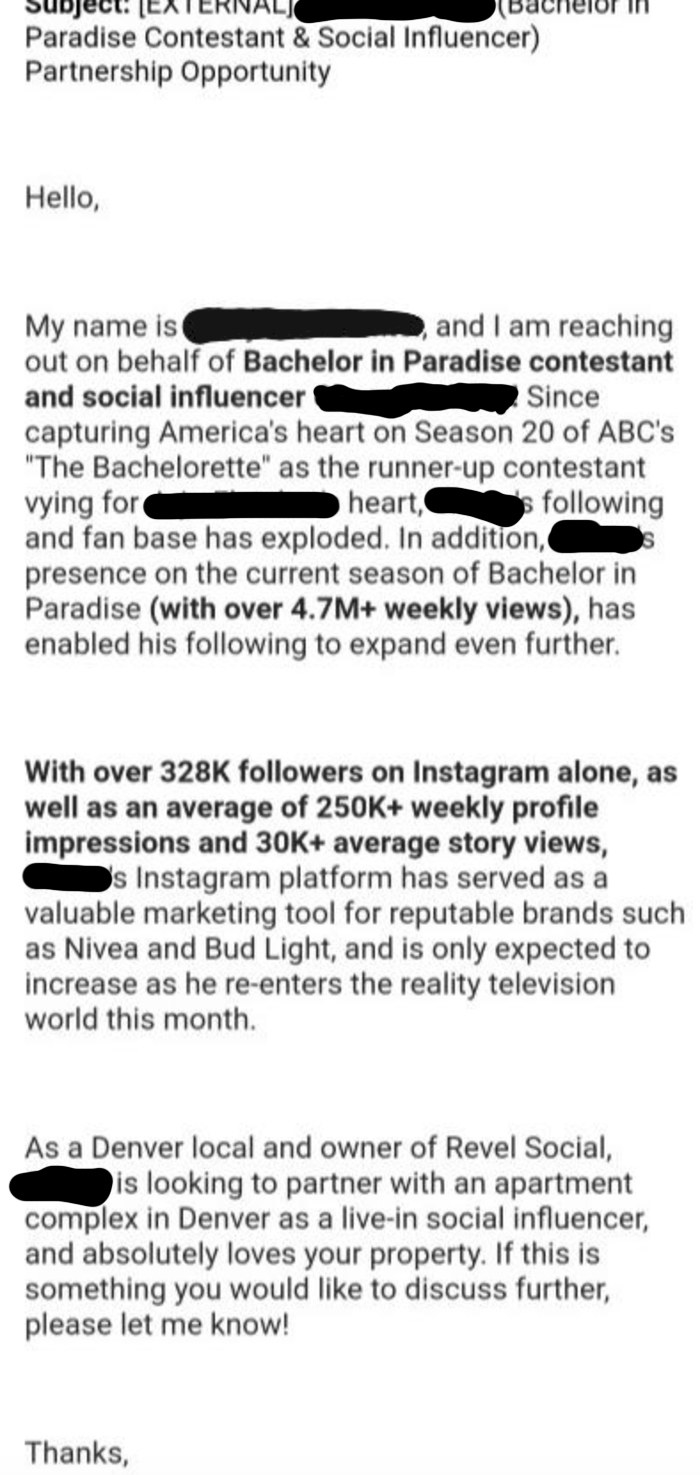 12.
This influencer wanted a discounted meal, and when they didn't get it, they left a bad review.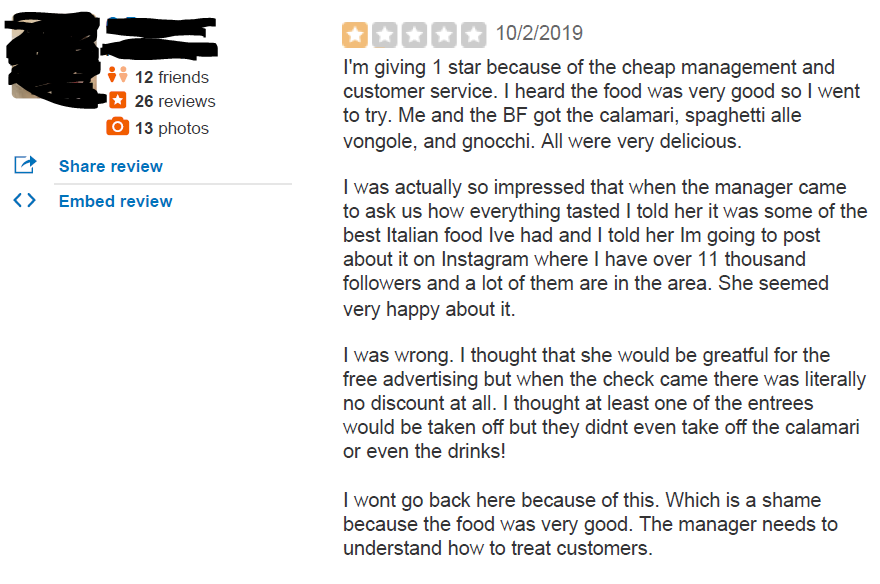 14.
This bratty influencer rudely demanded some makeup from a growing beauty brand.

15.
This influencer was looking for makeup artists and hairstylists to do free work.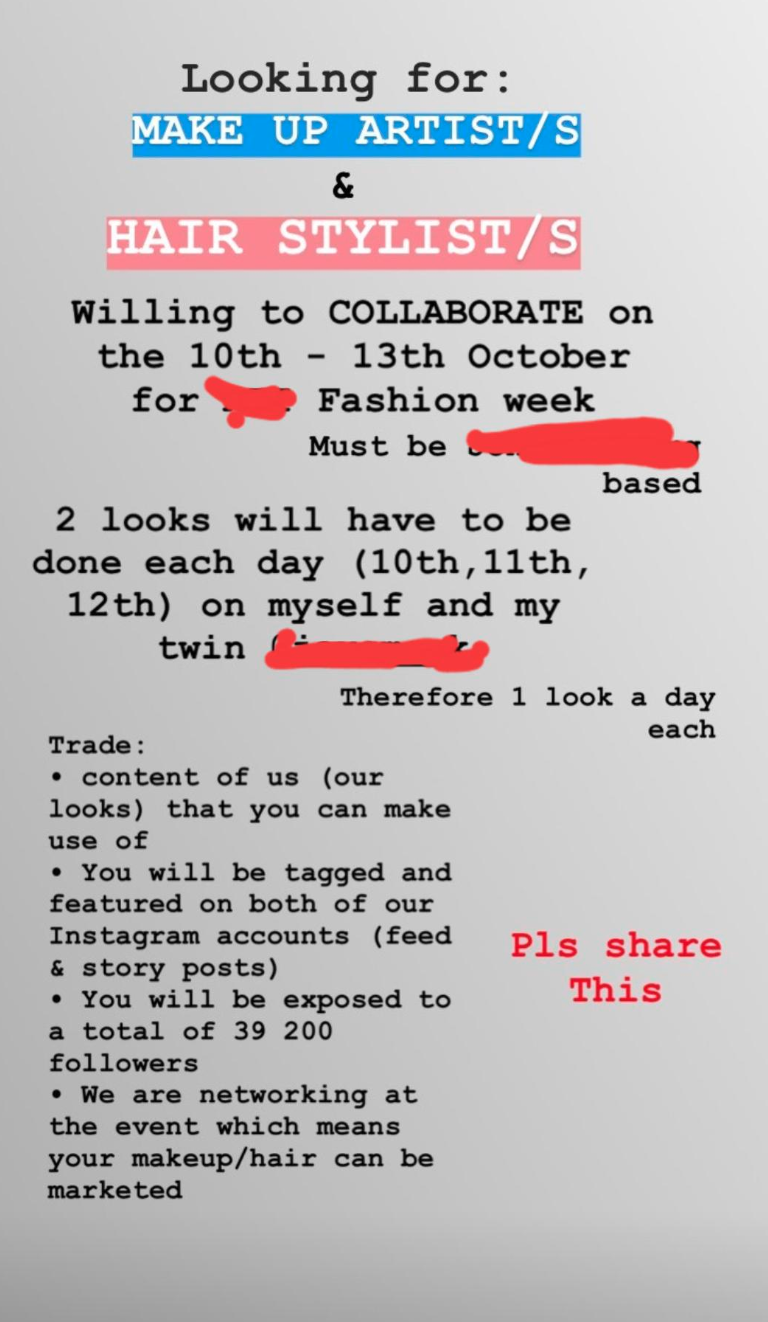 16.
This tantrum-throwing individual thought having "a lot of followers" means they deserve free nails.
17.
This fashion influencer was seeking free clothing for their wedding.
18.
This influencer thought having 60,000 Instagram followers meant he deserved a photographer's time and work for free.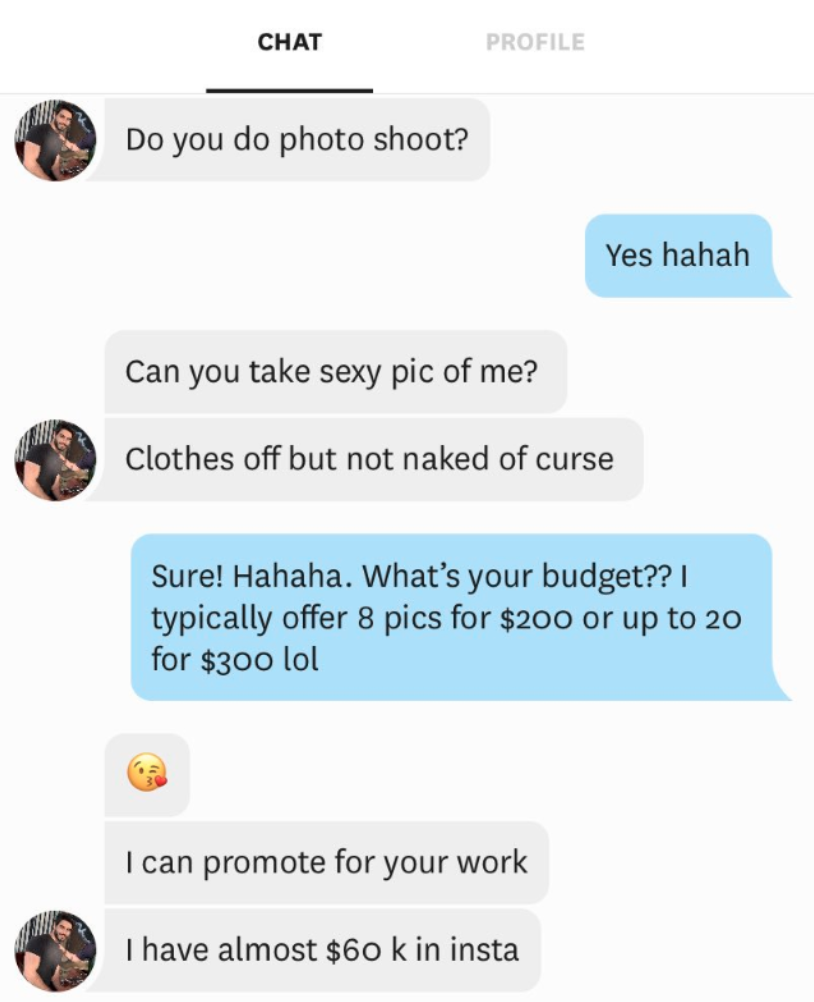 19.
This influencer wanted photographers and videographers to work for her FOR FREE because hey, the supplies for her show are expensive.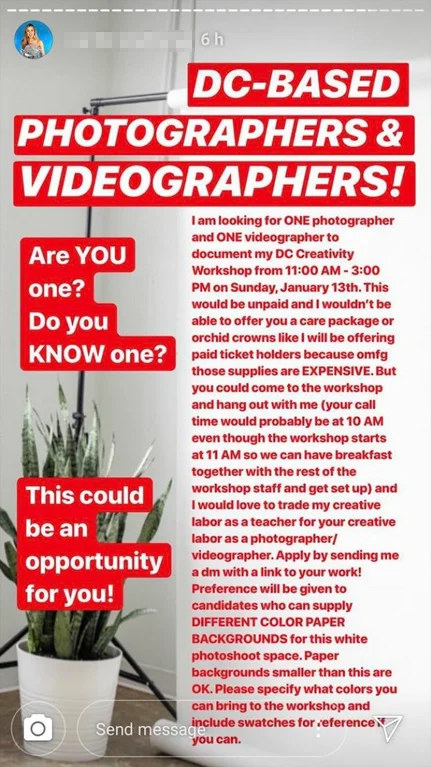 20.
This guy who does music tried to get free clothes in exchange for promotion.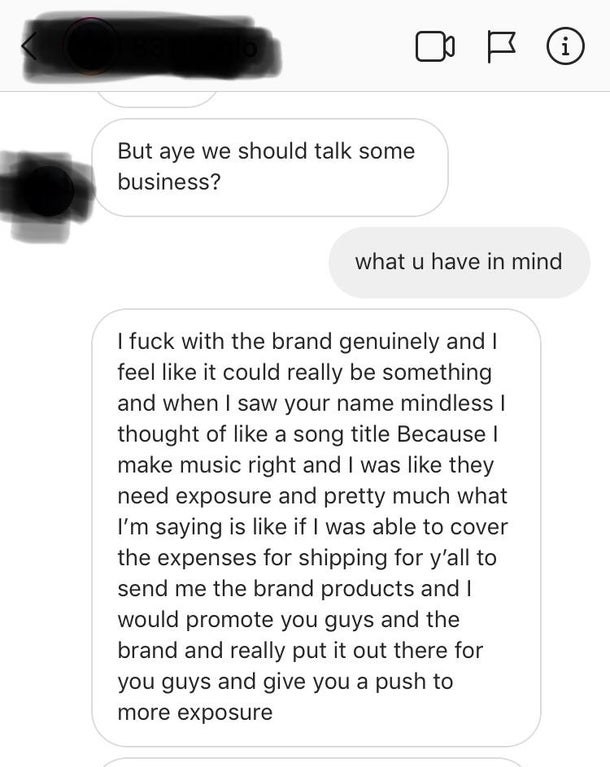 21.
This YouTuber with 40 subscribers was seeking free products.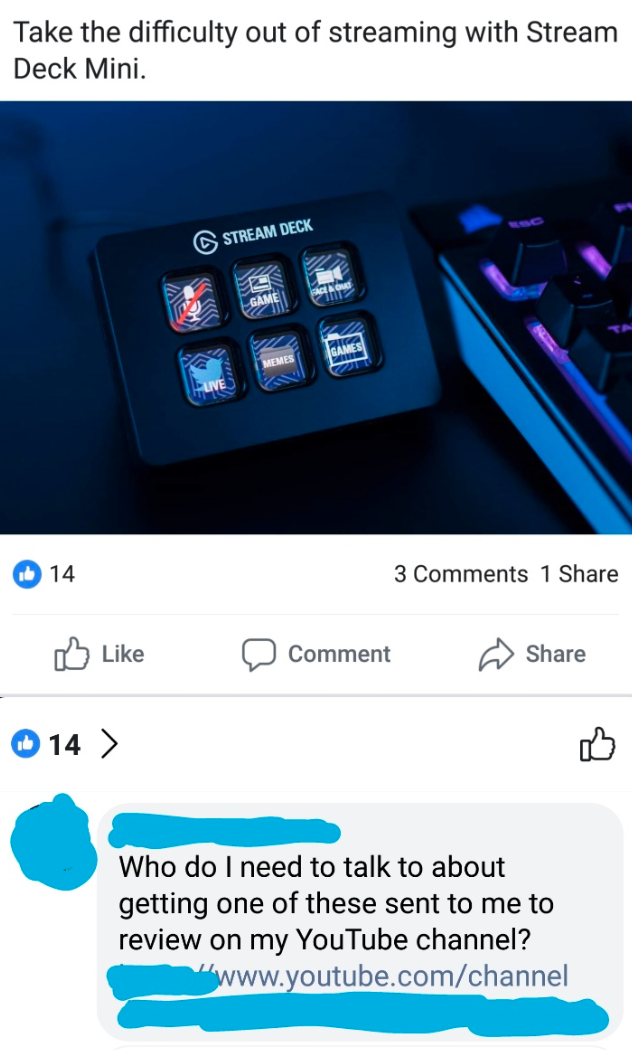 22.
This "model" didn't want to pay a photographer.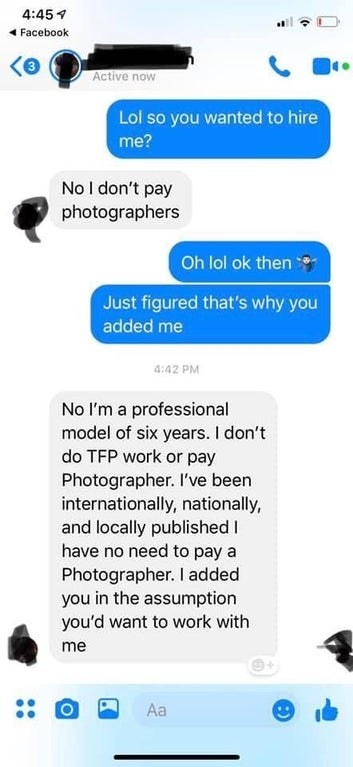 24.
This influencer wanted someone who sells merchandise to pay them to promote the products.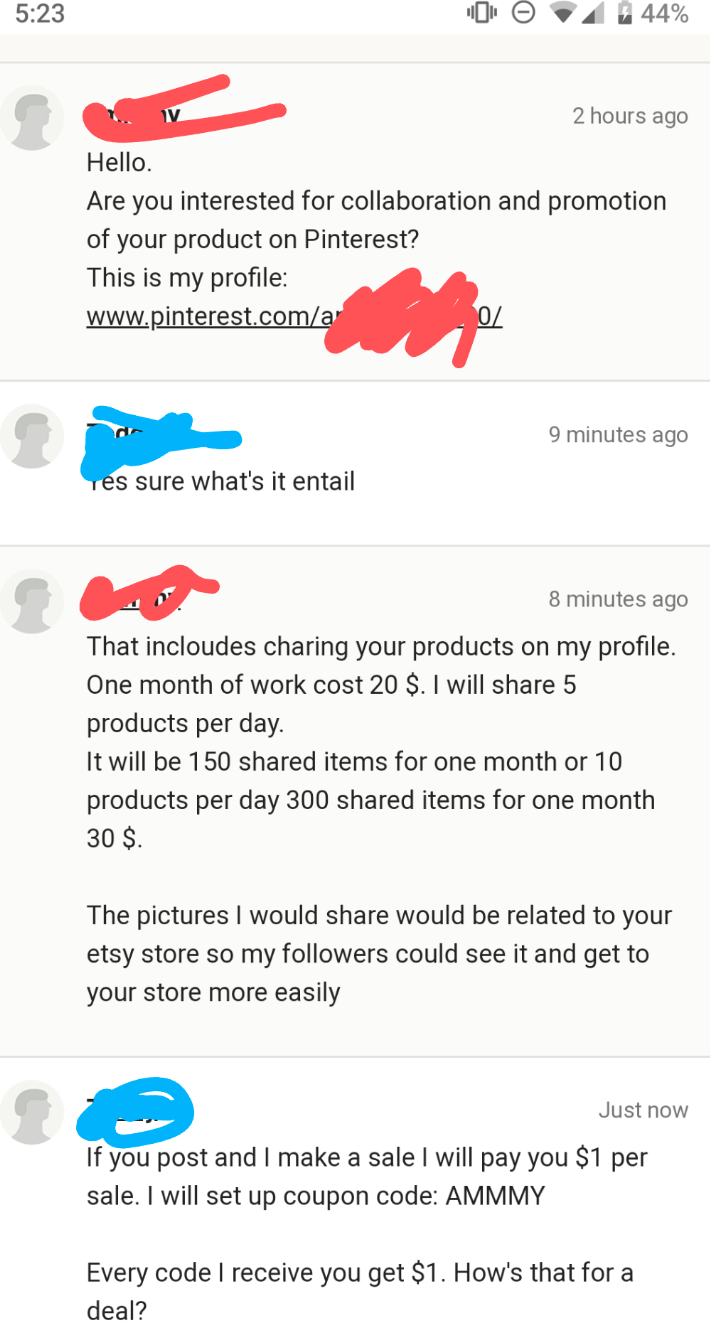 25.
This social media influencer's agent wanted to get their client a free wedding package.

26.
And finally, this content creator wanted free product instead of a discount or a promo code that would allow the opportunity to actually prove their influence over their audience.