21 People Who Tried So Hard To Sound Tough But Should Actually Be Embarrassed
Some people are incapable of feeling embarrassment.
2.
This person freaking out because someone wished his girlfriend a happy birthday on Facebook.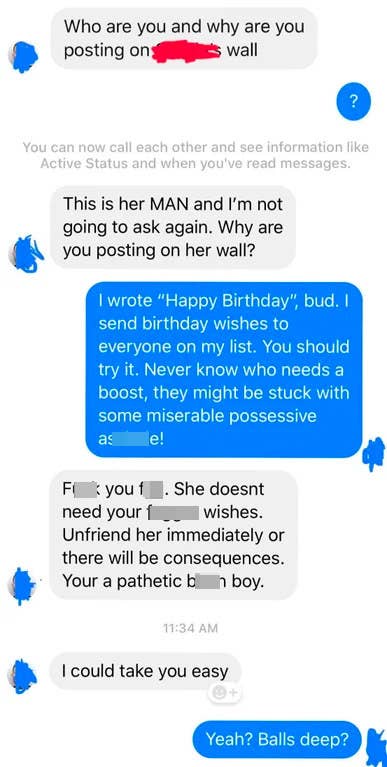 9.
This person — who seems insecure — posting on his girlfriend's Snapchat to let everyone know not to contact her OR ELSE.