2.
This person who fumbled their chances by making a chill introduction creepy.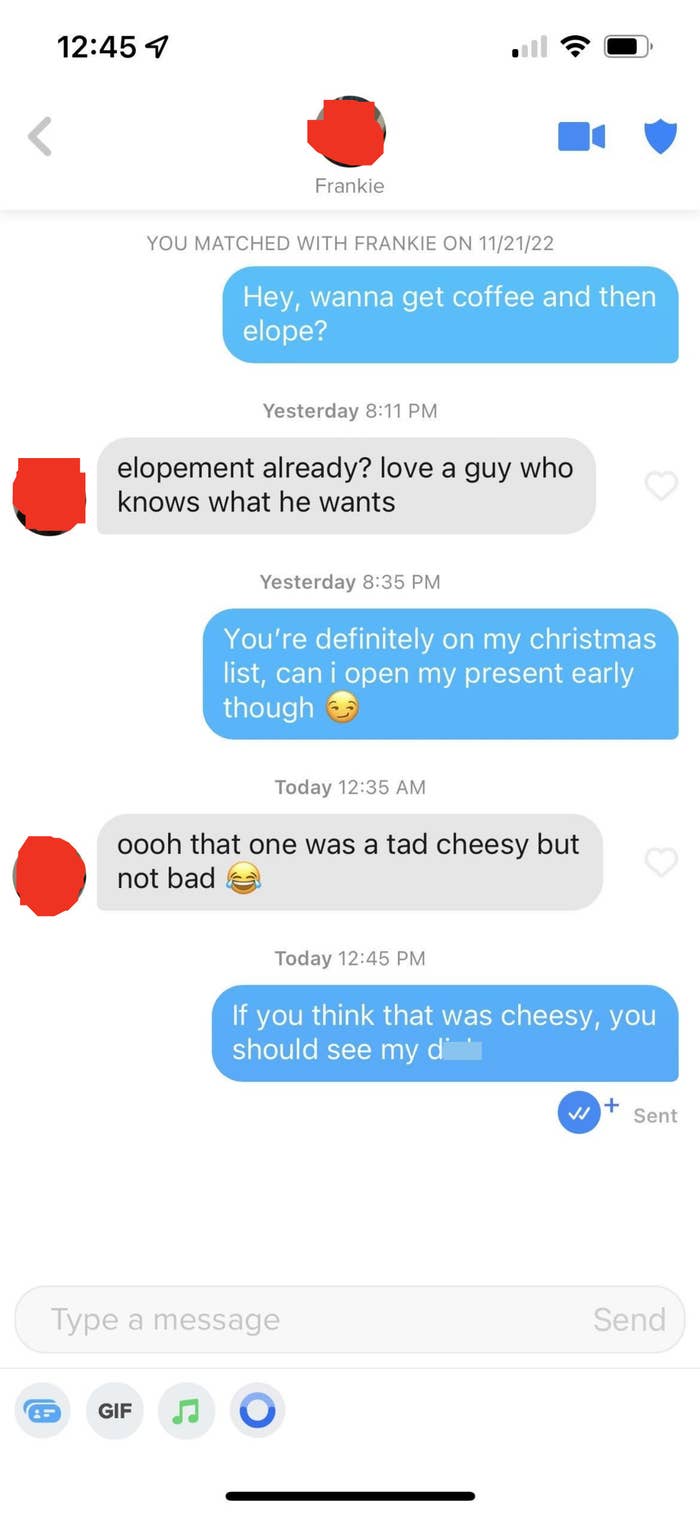 3.
This person was having a bad day, so they hit up the guy they'd been talking to on Tinder and got this response.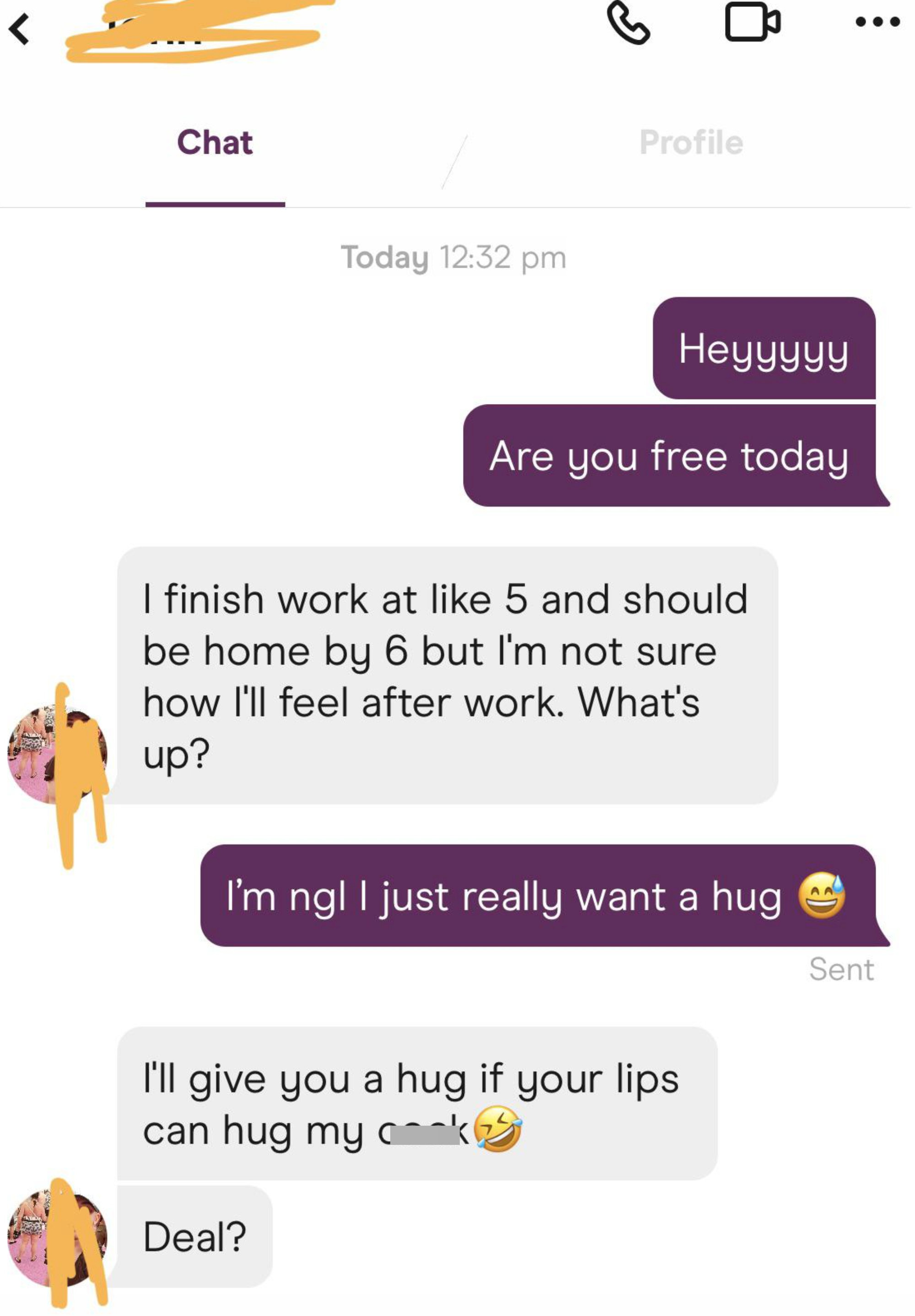 18.
This person who is maybe being a little over-protective about a dog's name.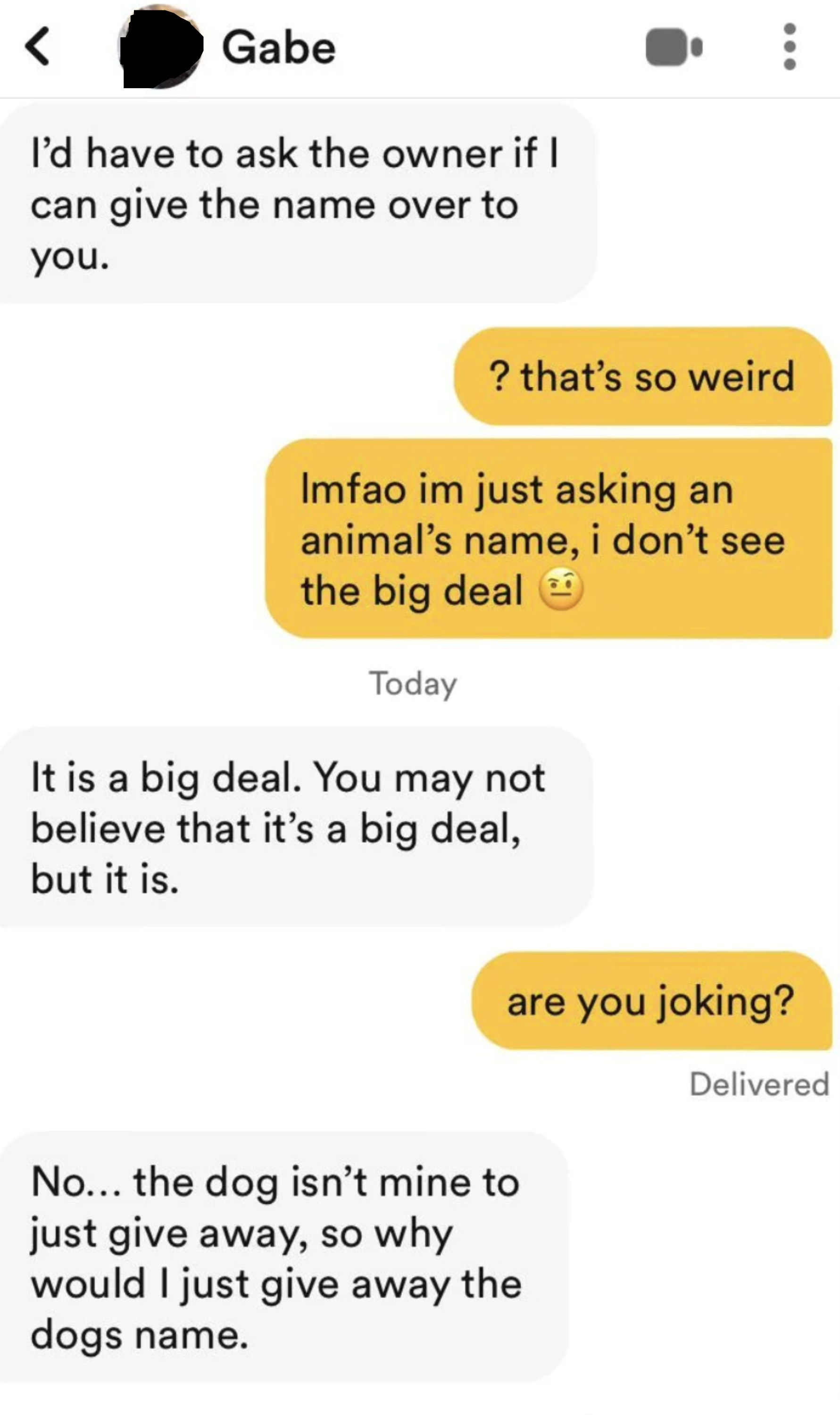 21.
This person who waited months to respond to a message, only to come with hostility, and receive hostility back.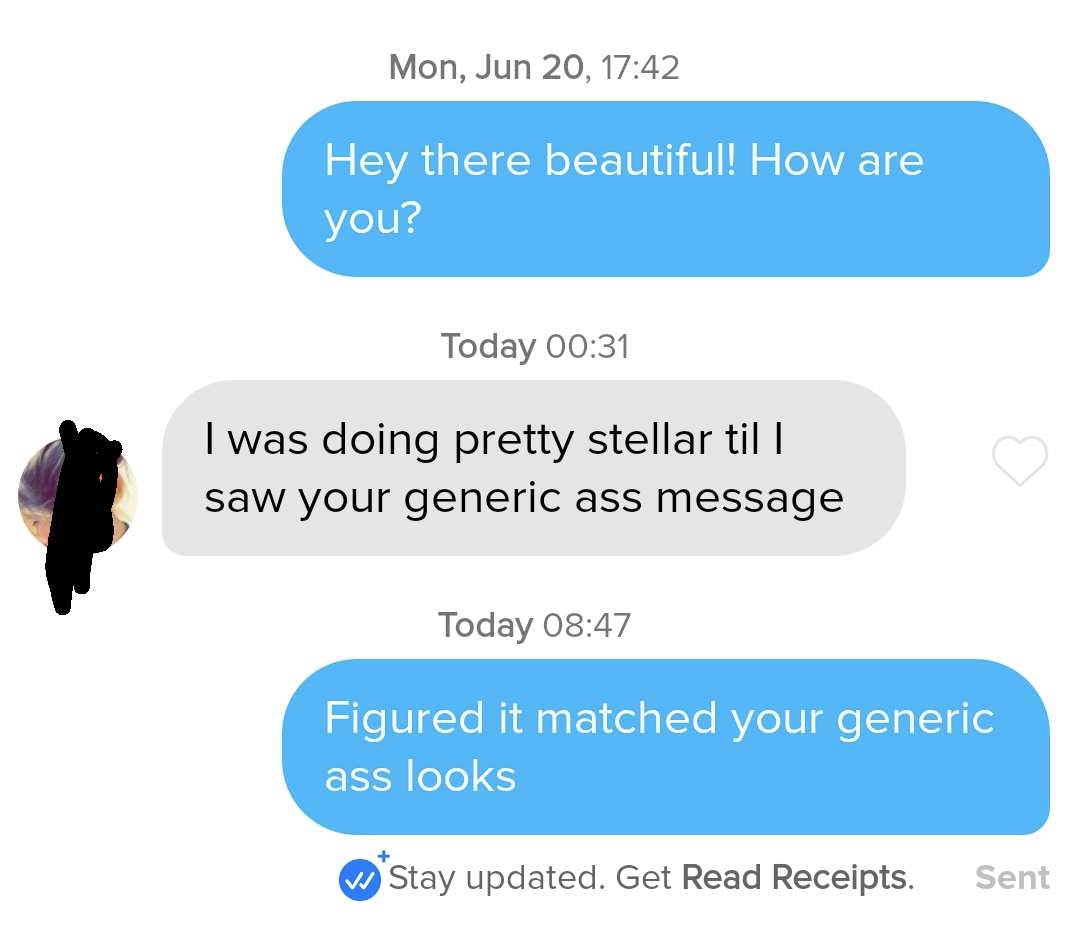 22.
And finally, these people whose professions led to one of them unmatching the other.