2.
This person who wants to skip a line and get a reservation that doesn't align with policy because they're "a haute couture fashion designer with an ultra luxury collection."

4.
This person who wanted their meal discounted for posting the restaurant on their social media. When that offer was declined, they decided to post negative things about the food.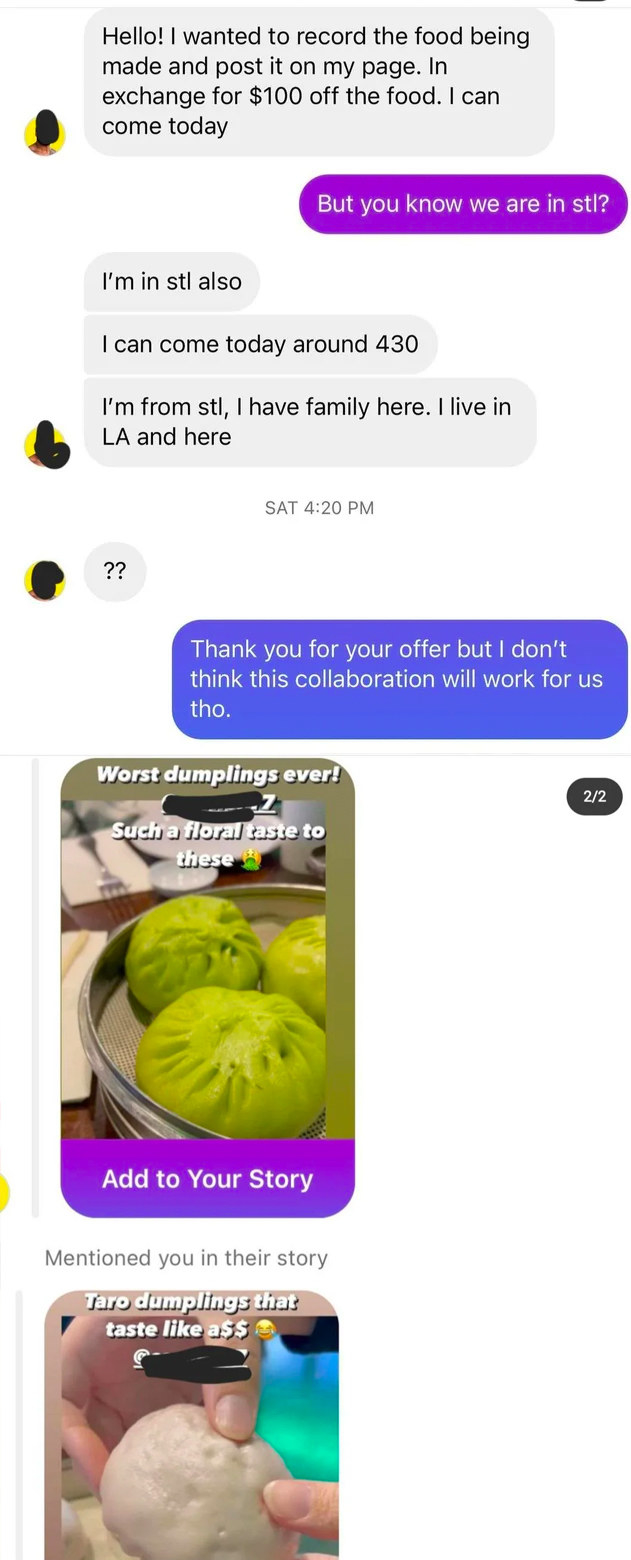 16.
The person who left a one-star review that prompted the owner to write up a detailed response.