1.
If you haven't seen or heard of a book nook before, it's a little shelf insert that goes between books and looks like a tiny door leading to an incredible place, or depicting unique sights. Here are some of the most creative, impressive ones, starting with this cozy-looking bookstore resting on a bookcase.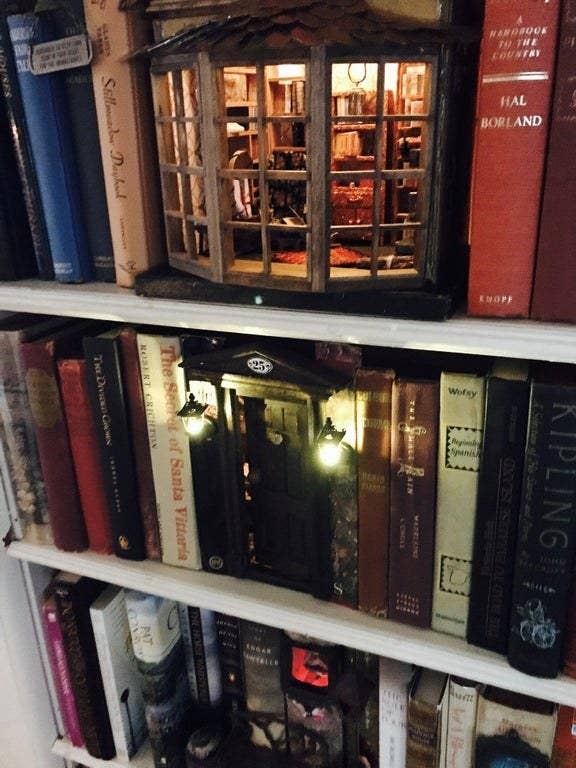 ...and has this whole setup inside it.
13.
This old Italy themed setup that has a lovely vibe to it.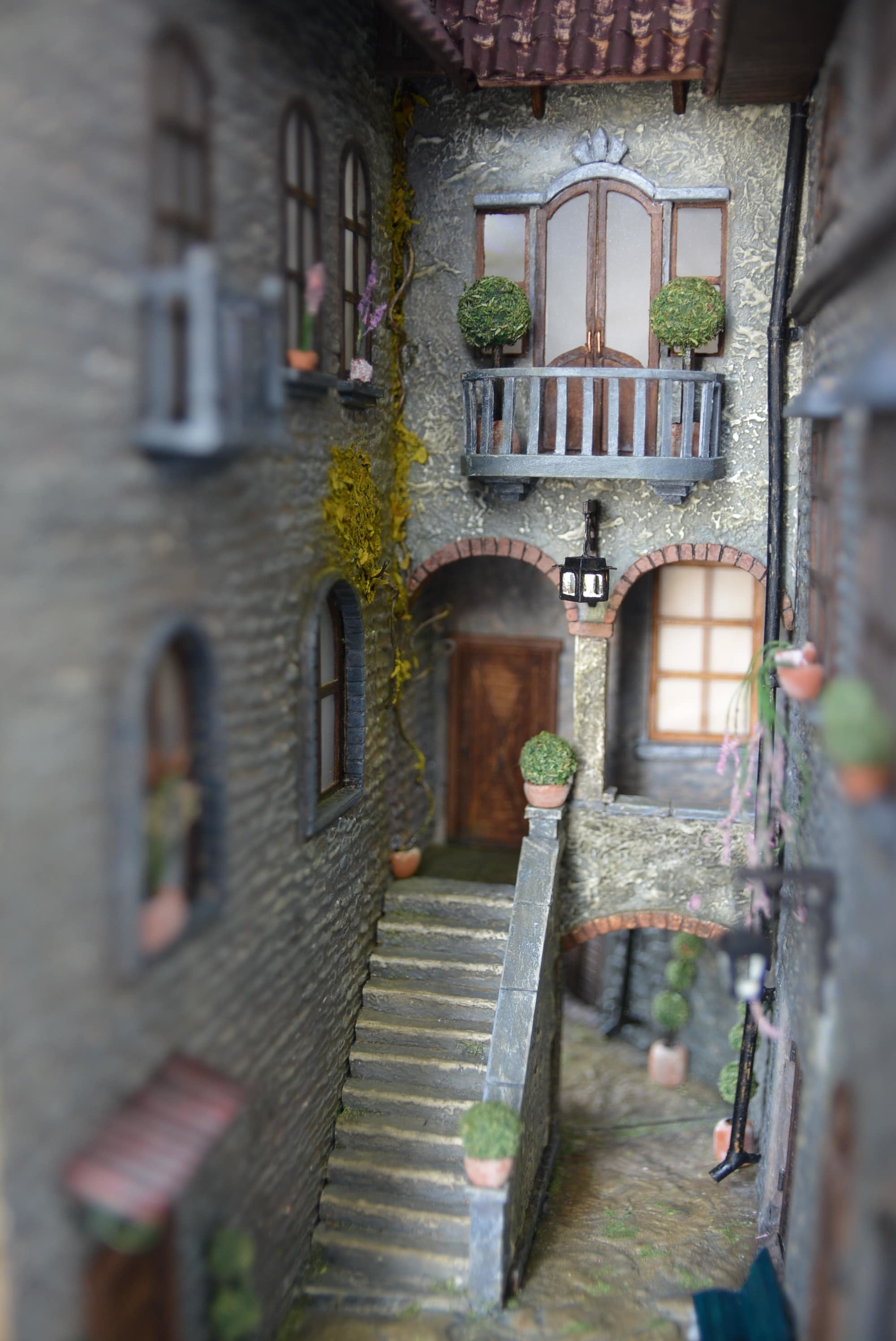 14.
And finally, this collection of book nooks prepared to be sold that really looks like an apartment complex stacked together.