1.
This hostile person who rudely asked for a free PS4 that was allegedly for a kid's birthday.

3.
This person trying to get a discount and free delivery because it's supposedly their kid's birthday.

10.
This person who thinks that because their kid keeps them awake at night they deserve a free new phone.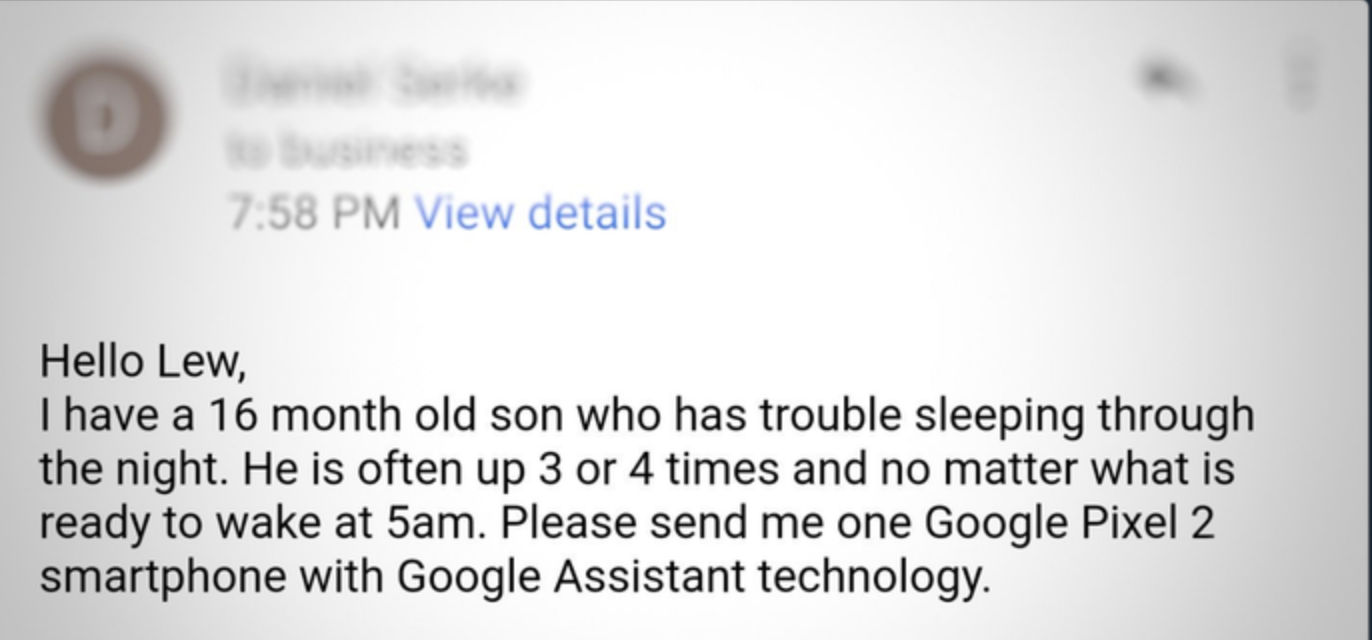 16.
This person who says they want Christmas gifts for their daughter, but seems to reject a helpful suggestion.