Hi, I'm Christine, one of the food editors here at BuzzFeed.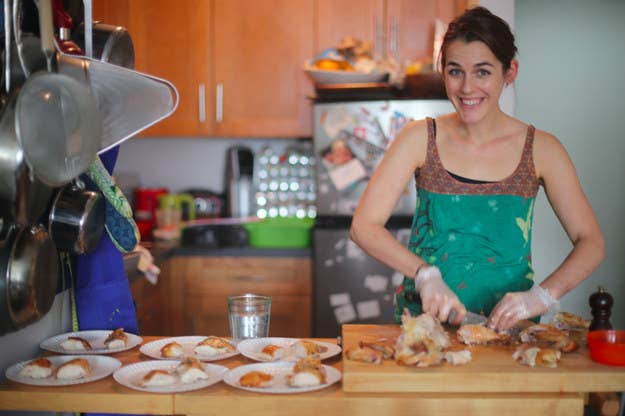 In the past three years, I've literally written HUNDREDS of posts about delicious, easy recipes you should make for dinner.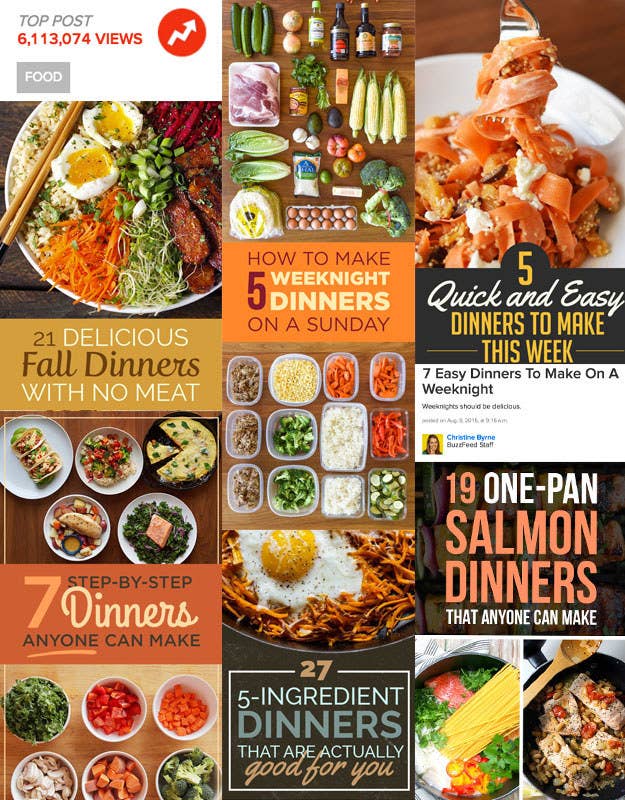 And while I love trying new recipes, I'm definitely a creature of habit when it comes to my own evening routine.
Here are the weeknight dinner recipes (and non-recipes!) I turn to most often. Do YOU have a favorite quick dinner recipe? Shout it out in the comments below.
1.
First things first: Some weeks, I spend Sunday afternoons cooking big batches of vegetables, meat, and sometimes a grain.
If I don't have major Sunday plans, I actually find it relaxing (and FUN!) to grocery shop, prep, then do laundry and watch TV while everything cooks. But tbh sometimes I am too busy or lazy to spend Sunday prepping for the week. If the idea of Sunday meal prep stresses you out or doesn't seem even a little bit fun, DON'T DO IT. It's totally possible to cook quick weeknight meals from scratch.
2.
A one-skillet chicken and veggie dish that takes less than 30 minutes.
3.
Or a sheet pan chicken and veggie dish.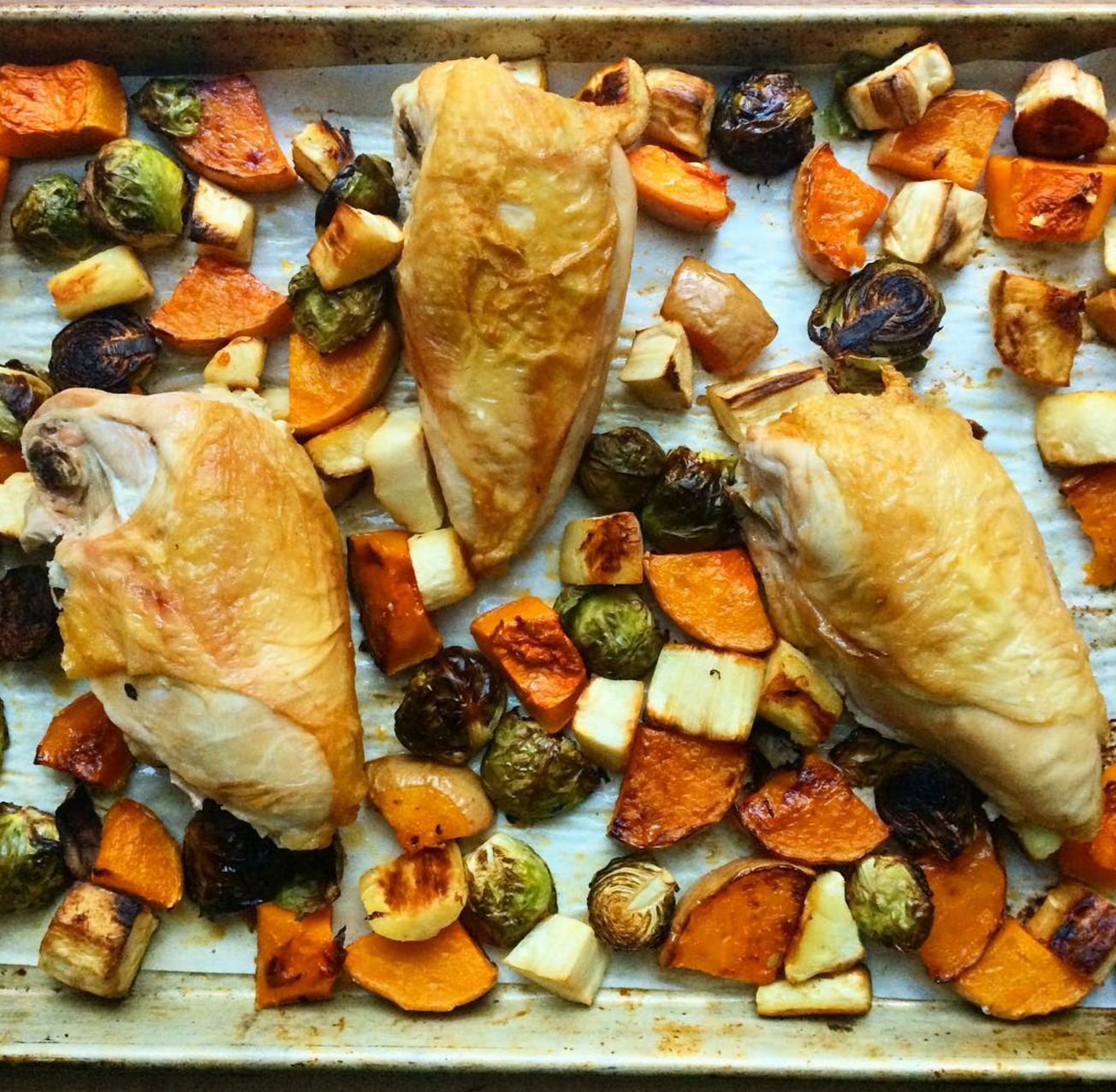 4.
Salad + bread + eggs.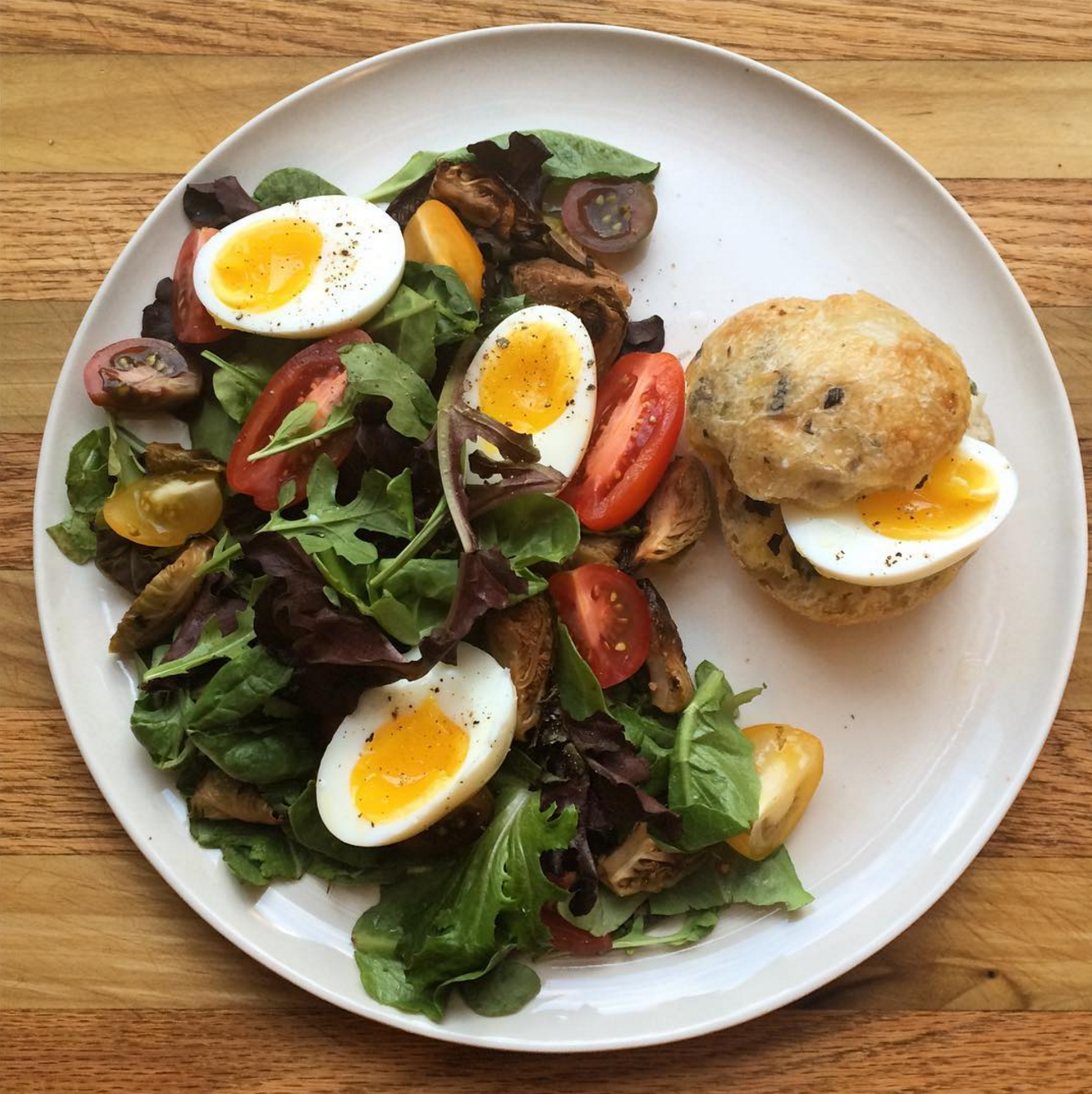 5.
Healthy lettuce cups that are really fun to eat.
6.
A 15-minute sheet pan salmon dinner.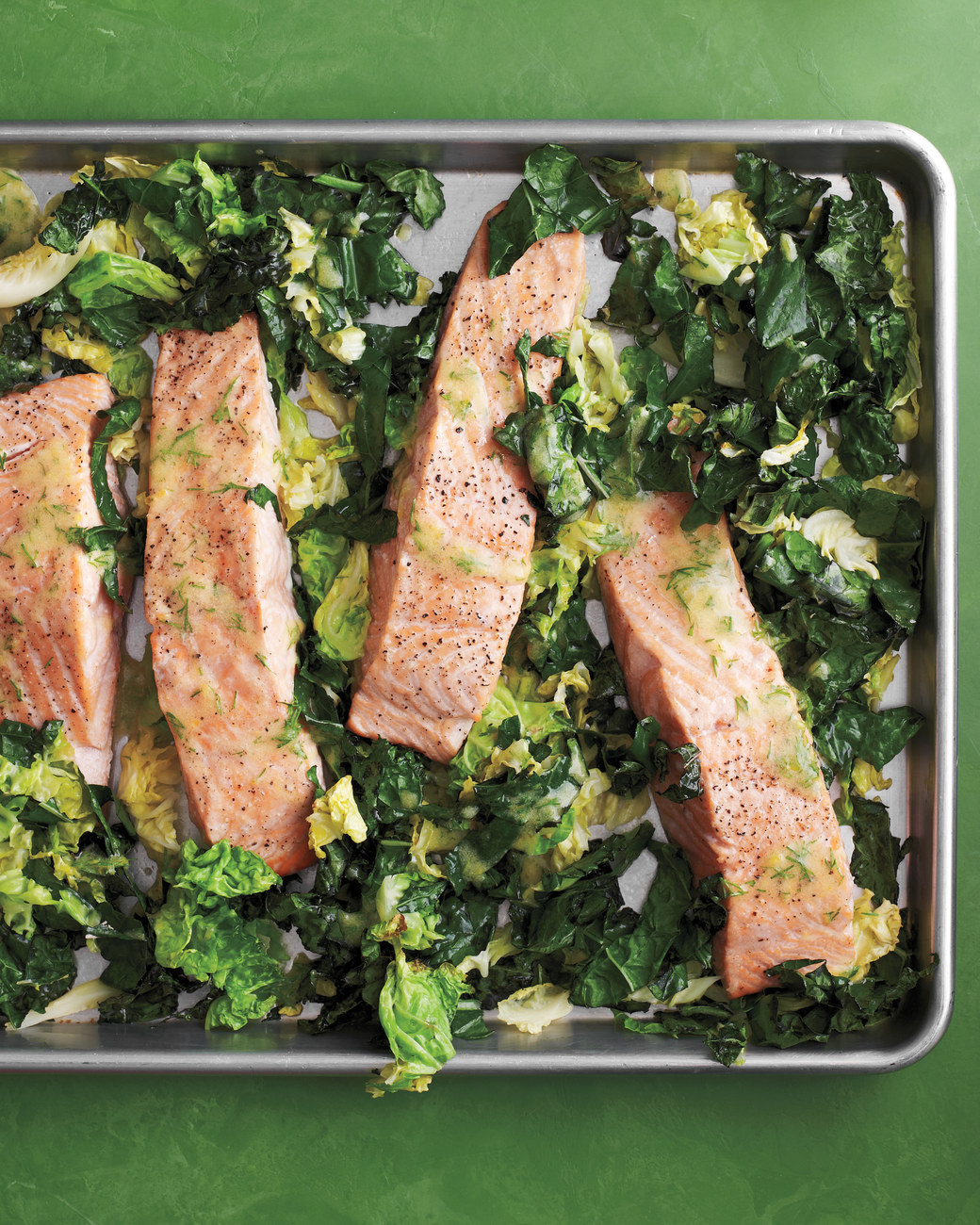 7.
A quinoa salad with lots of texture.
8.
A very simple fried rice.
There are two really great things about fried rice: 1) It's the easiest way to bring day-old rice back to life, and 2) it can be as simple or as complicated as you want to make it. The smartest trick I've ever heard was from chef Dale Talde, who swears that cooking the beaten eggs in the pan first ensures that the rice doesn't stick. If you have lots of leftover veggies and meat, you can throw them in for a super quick fried rice. Or, you can cook bite-size pieces of meat or shrimp, then add raw veggies, then add the cooked rice. This easy veggie fried rice uses leftover cooked vegetables, while this shrimp fried rice calls for raw shrimp and frozen veg. Both are really great and very quick.
9.
A spaghetti squash dinner that's actually satisfying.