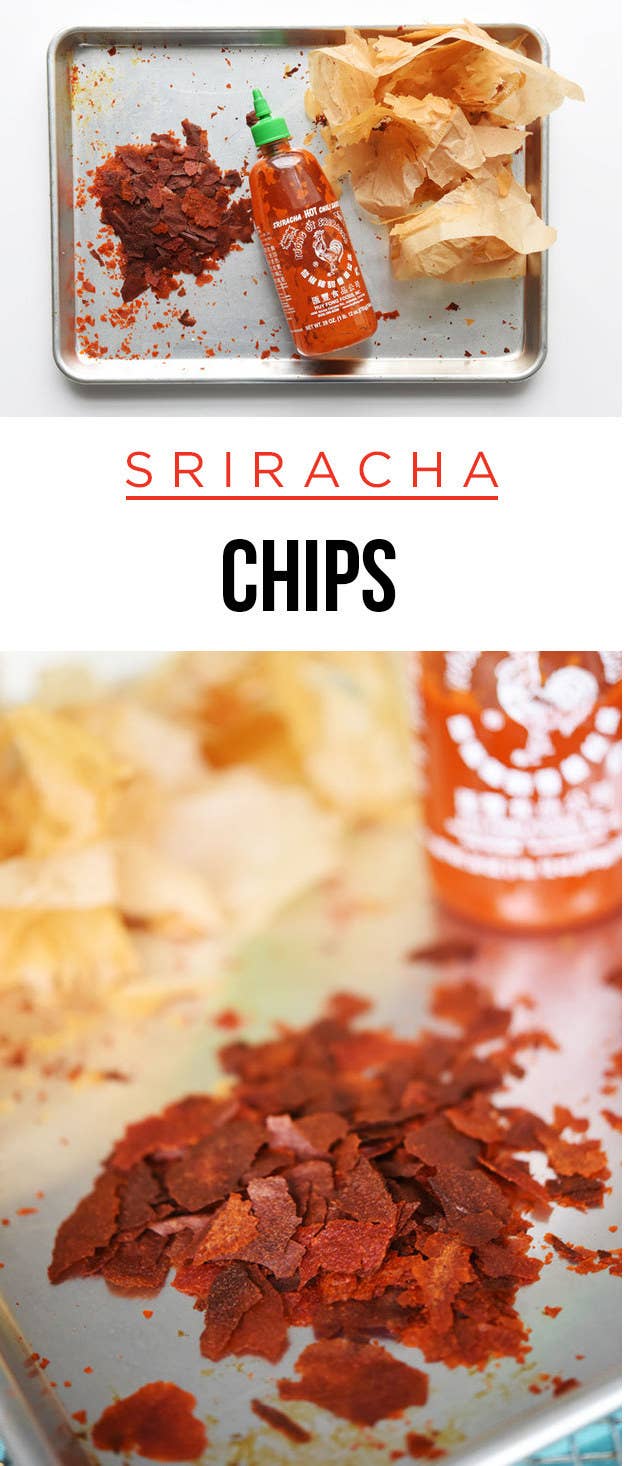 You + Sriracha = The Ultimate Romance.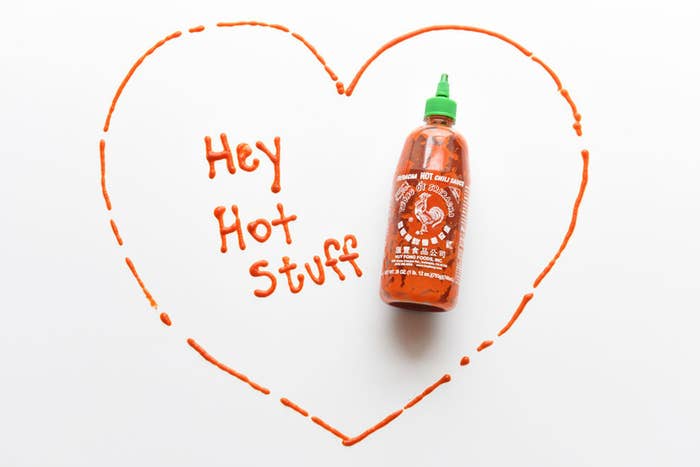 Sriracha + 200°F Oven = Crispy Sriracha Magic.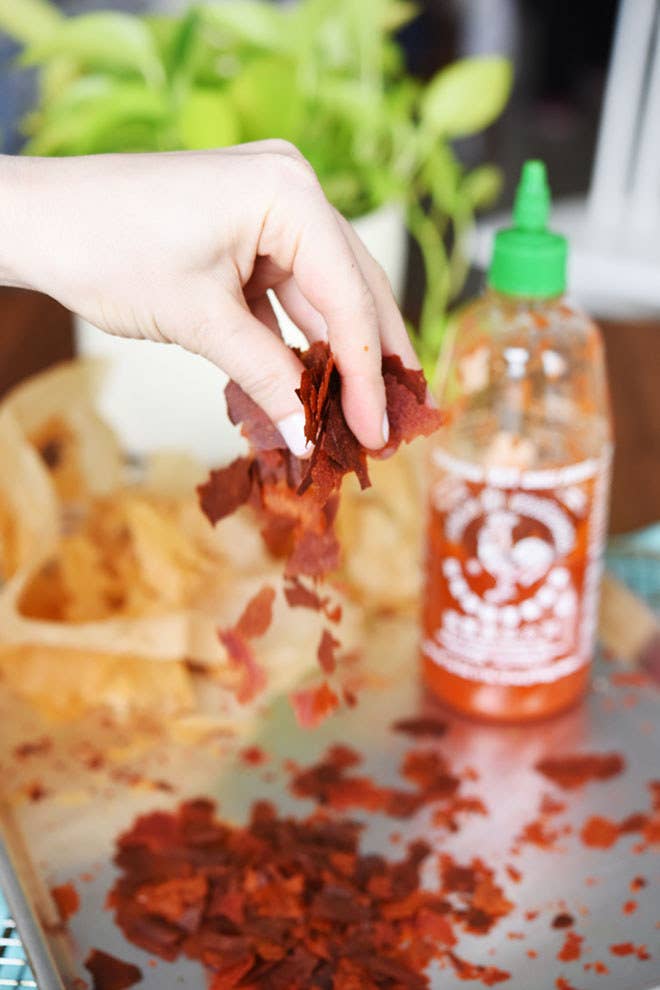 Sriracha Chips
INGREDIENTS
1/2 cup Sriracha
PROCEDURE
Preheat the oven to 200°F and line a large rimmed baking sheet with parchment paper. Use a rubber spatula or bench scraper to spread the Sriracha in a thin layer over the baking sheet. Dehydrate until it's completely dried, about 80 minutes. Remove the dehydrated Sriracha from the oven and let it cool, then break it into pieces.
Store in an airtight container at room temperature for up to a week. We think these are great on a Sriracha and Bacon Cheese Ball, but it's also recommended that you sprinkle them on everything.