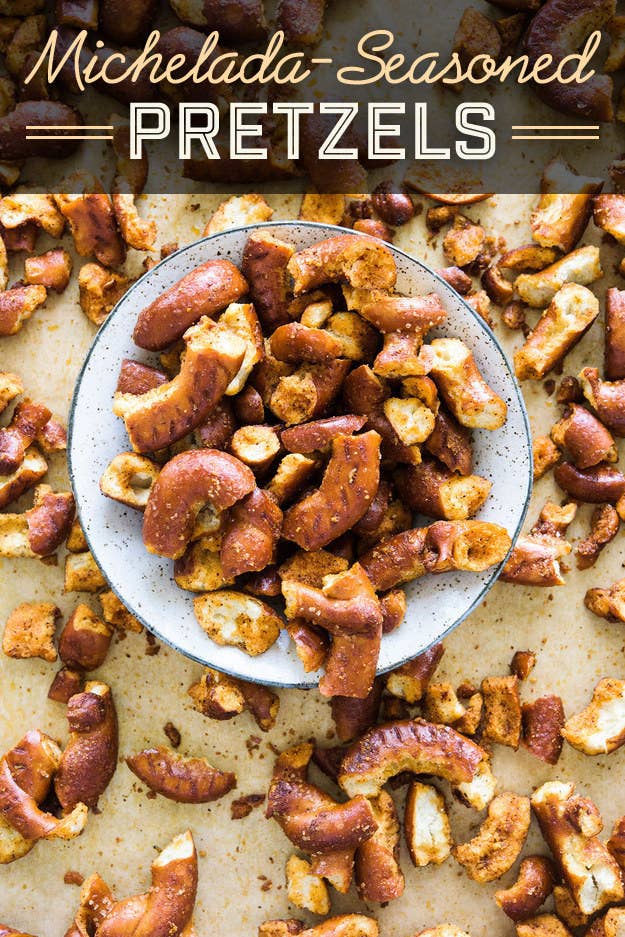 Here's what you'll need to make the pretzels: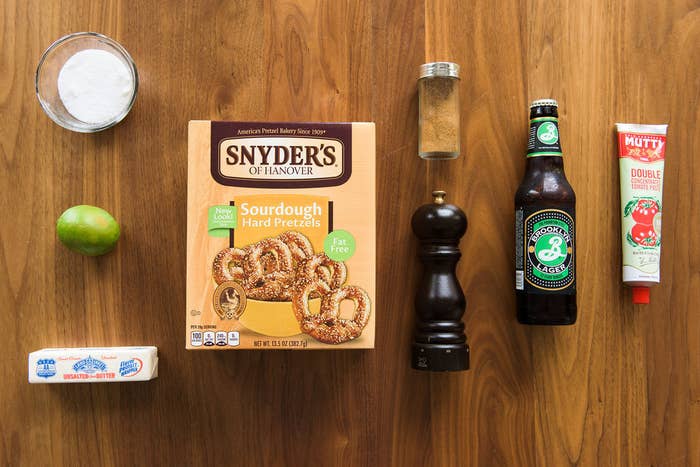 1.
In a large mixing bowl, combine all ingredients except the pretzels and whisk them together.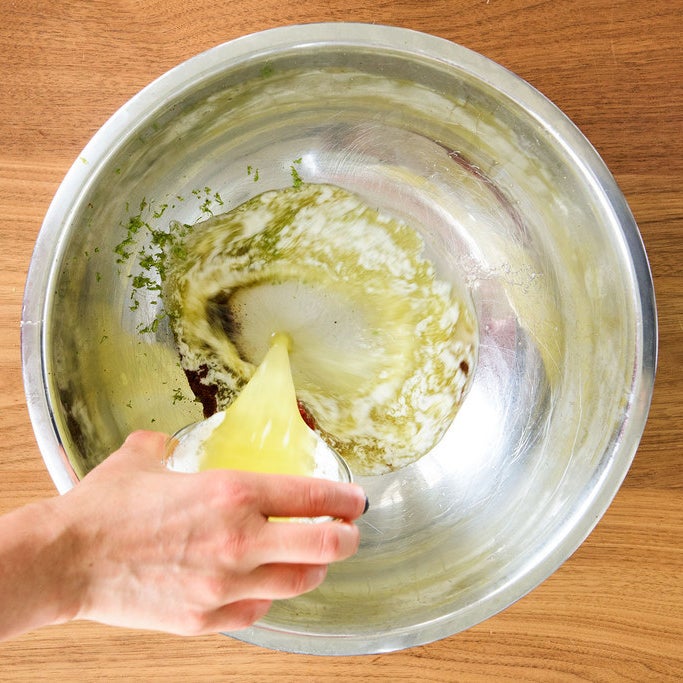 2.
Add the crushed pretzels and toss so that the pretzels are completely coated in the mixture.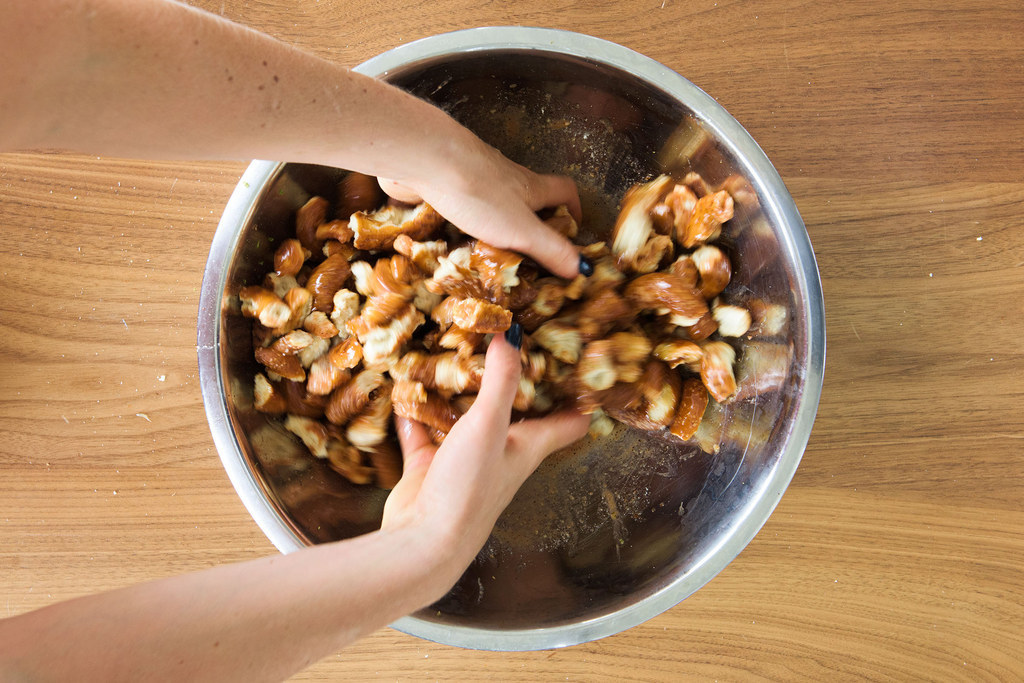 3.
Spread the pretzels out on a large, rimmed baking sheet lined with parchment paper.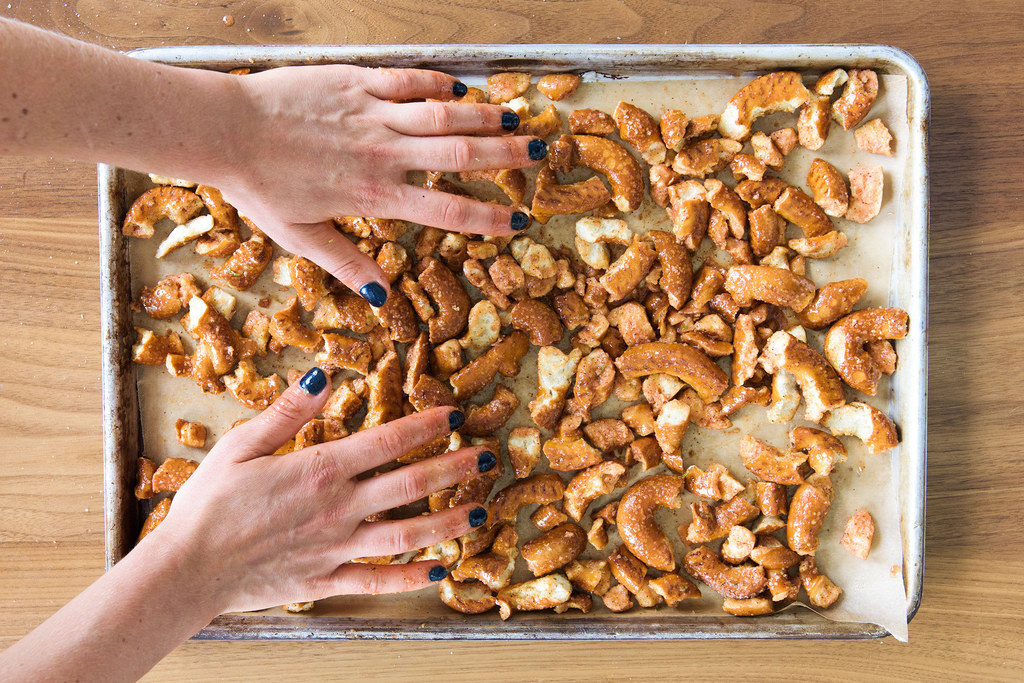 4.
Bake in a 250°F oven for 55 to 60 minutes, until the pretzels are dry and crunchy.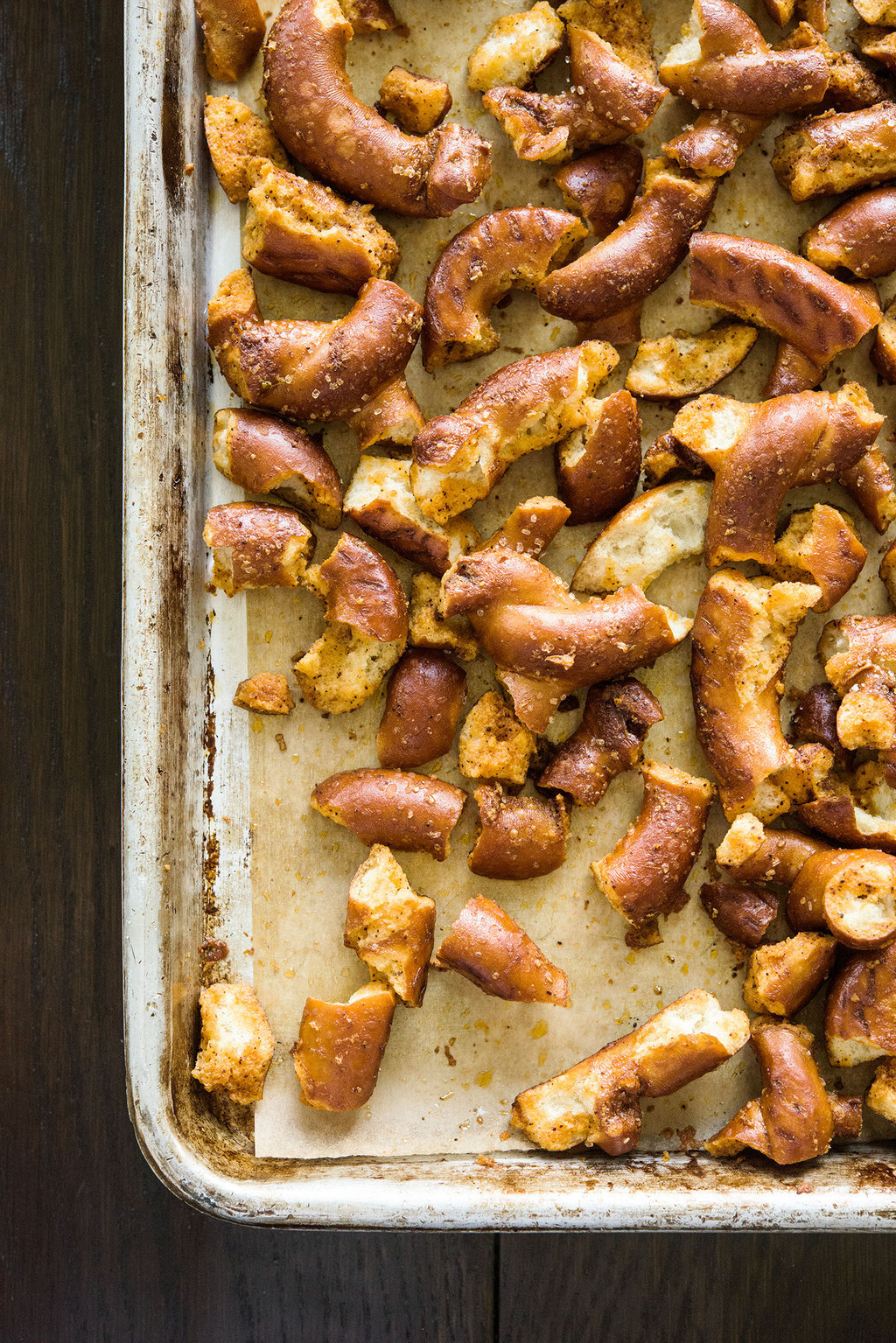 Michelada-Seasoned Pretzels
Serves 8-10
Recipe by Christine Byrne
INGREDIENTS
½ cup unsalted butter, melted
¼ cup (2 ounces) lager beer
2 teaspoons Worcestershire sauce
2 tablespoons tomato paste
1 teaspoon cayenne pepper
1 teaspoon kosher salt
Freshly ground pepper
Zest of 1 lime
Juice of ½ lime
1 (1-pound) bag hard pretzels, broken into bite sized pieces
PREPARATION
Preheat the oven to 250°F and line a large, rimmed baking sheet with parchment paper.
Combine all the ingredients except the pretzels in a large mixing bowl and whisk together to combine. Add the pretzels and toss to coat. Spread the seasoned pretzels out over the baking sheet, being sure not to crowd them too much. Bake until crisp and lightly browned, 55 to 60 minutes. Let the pretzels cool to room temperature, then serve.
For more winning football snacks, click here.